Be Your Own Boss: 55 Business Ideas for Self-Employment
Published on
April 26, 2023
If you are looking for a way to earn money on your own terms, starting your own business and becoming self-employed might be the way to go. The beauty of self-employment is that it allows you to work on your own schedule, and take on projects that you are truly passionate about. Before you dive…
FORM MY COMPANY →
If you are looking for a way to earn money on your own terms, starting your own business and becoming self-employed might be the way to go. The beauty of self-employment is that it allows you to work on your own schedule, and take on projects that you are truly passionate about.
Before you dive headfirst into the world of working for yourself, it's important to identify your skills and think creatively about what you could offer to potential clients.
In this guide, we're going over 55 potential ideas for self-employment as well as the critical steps for getting your venture off the ground.
55 Ideas for Self-Employment
If you are eager to start your own business, it's essential to choose a path that interests you. Take a look at 55 solid ideas for self-employment.
Freelance Writer: Write for online blogs, websites, or publications
Virtual Assistant: Provide administrative or technical assistance to clients from home
Online Tutor: Teach students remotely a specific subject or skill
Social Media Manager: Manage and curate social media accounts for clients
Personal Trainer: Help clients achieve their fitness goals through personalized training sessions
Event Planner: Organize and execute events such as weddings, parties, or corporate events
Graphic Designer: Create logos, designs, and branding materials for clients
Copywriter: Write advertising copy or content for websites and other digital media
Photographer: Take photographs for clients, such as portraits, weddings, or events
Web Developer: Create and design websites for clients
App Developer: Develop mobile apps for businesses or individuals
Landscaper: Provide lawn care, landscaping, and gardening services to clients
Handyman: Offer general repair and maintenance services for homes and businesses
House Cleaner: Provide house cleaning services for clients
Pet Sitter/Dog Walker: Provide pet care services, such as pet sitting or dog walking
Personal Chef: Prepare meals for clients based on their dietary needs and preferences
Beauty Consultant: Offer beauty advice and services, such as makeup application or skincare consultations
Fashion Consultant: Help clients choose and style outfits that fit their personal style
Interior Designer: Design and decorate interior spaces for clients
Language Tutor: Teach a foreign language to students
Music Teacher: Teach music lessons to students in a specific instrument or voice
Etsy Seller: Sell handmade or vintage items on the online marketplace
Personal Shopper: Shop for and purchase items on behalf of clients
Party Planner: Plan and coordinate parties for clients, such as birthdays or corporate events
Yoga Instructor: Teach yoga classes to clients in person or online
Personal Stylist: Help clients choose clothing and accessories that fit their personal style
Social Media Influencer: Build a following on social media and partner with brands for sponsored content
Voice Actor: Record voiceovers for commercials, animations, and other media
DJ: Provide music and entertainment for events and parties
Podcast Host: Host a podcast on a specific topic or niche
Etsy Store Manager: Manage and operate an Etsy store for a client
Caterer: Provide food and beverage services for events and parties
Online Course Creator: Create and sell online courses on a specific topic or skill
Tour Guide: Provide guided tours of local areas or landmarks
Personal Shopper/Stylist for Seniors: Assist seniors with shopping and styling services
Cleaning Service for Airbnb Rentals: Clean and prepare Airbnb rentals for the next guest
Gift Basket Creator: Create and sell custom gift baskets for various occasions
Event Rental Service: Rent out event equipment such as tables, chairs, and decorations
Video Editor: Edit and produce video content for businesses and individuals
Personalized Stationary Designer: Create custom stationery for weddings, events, or businesses
Candlemaker: Create and sell handmade candles in various scents and designs
Bookkeeper: Offer bookkeeping services for small businesses
Child Caregiver: Offer childcare services for busy parents
Travel Planning: Help individuals plan and book travel arrangements, such as flights and hotels
Mobile Notary: Offer notary services to individuals and businesses at their location
House Painter: Offer painting services to homeowners and businesses
Mover: Help individuals and businesses move their belongings from one location to another
Accountant: Offer accounting services to small businesses
Bicycle Repair: Repair and maintain bicycles for individuals
Car Washer: Offer car washing and detailing services to individuals and businesses
Real Estate Agent: Help clients buy, sell, and rent properties 
Pool Cleaner: Maintain and clean swimming pools 
Computer Repair: Diagnose and fix issues with computers and related devices 
Carpet Cleaner: Clean carpets in homes and businesses 
Content Creator: Create digital content for websites, social media, or other digital platforms. 
Remember, these are just brainstorming ideas. It's important to conduct your own research and due diligence to see if a business idea is feasible and profitable in your specific area and market.
Pros and Cons of Being Self-Employed
Self-employment offers a level of freedom and autonomy that is often absent in traditional work environments. While being your own boss can be rewarding, it's not for everyone. Before you abandon your current job to start your own business or work as a freelancer, it's important to consider whether self-employment is right for you.
Self-employment can be unpredictable, and you may not start generating income immediately. It's critical to determine whether you have the necessary savings to tide you over during the early stages of your self-employment journey. Additionally, you'll need to think about other factors such as your ability to secure financing and whether you have the financial acumen to manage your business finances.
Another factor to consider is your level of self-motivation. When you are self-employed, you don't have a boss to push you to get things done. You'll need to be self-motivated and disciplined to stay on top of your workload and remain productive.
Finally, it's important to consider whether self-employment aligns with your personality and lifestyle. Self-employment requires a significant amount of initiative, innovation, and creativity. You'll face challenges and experience highs and lows, and your ability to persevere through these fluctuating periods is crucial. Beyond this, you'll also need to think about how self-employment will impact your lifestyle.
Are you willing to work long hours or take on multiple jobs to make ends meet? Can you handle the isolation of working from home, or do you thrive in a traditional office environment?
Depending on how you answer these questions, you may find that self-employment is or isn't a viable path for your future.
9 Steps for Starting a Business and Becoming Self-Employed
Becoming self-employed is a fantastic opportunity to take control of your career and work life and to build something truly exciting and worthwhile for yourself. It does, however, take a lot of hard work, determination, and a proactive approach. Here's a roadmap of what to expect.
1. Define Your Business Idea
Before you can develop a business plan, it's essential to have a clear idea of what product or service you will be offering. Define your target market, competition, and unique selling proposition.
2. Conduct Market Research
Once you have a clear idea of your business and target market, it's essential to conduct market research to validate your idea. Look into industry trends, demand, and competitors to determine the viability of your business idea.
3. Develop a Marketing Strategy
Your marketing strategy will outline how you plan to reach and engage your target market. Identify key marketing channels, such as social media, email marketing, or paid advertising, and develop a plan to implement them.
4. Establish Your Business Structure
Determining the legal structure of your business, such as a sole proprietorship, Limited Liability Company (LLC), or corporation, will affect aspects such as taxes, liability, and ownership. Although there are several business structures to choose from, most self-employed business owners typically start as an LLC or sole proprietorship. 
5. Create an Operations Plan
Your operations plan will outline how your business will operate day-to-day. This includes determining your location, equipment, and staffing needs.
6. Develop a Financial Plan
Your financial plan will outline your startup costs, projected revenue and expenses, and financial projections over the next few years. This will ensure that you have a clear understanding of your business's profitability and financial sustainability.
7. Consider Whether You'll Need Financing
In many cases, starting a business requires a significant investment in equipment, inventory, and marketing, among other costs. Before seeking financing, it is important to evaluate your financial needs as well as your ability to repay any loans.
There are many ways to obtain financing, including traditional bank loans, Small Business Administration (SBA) loans, crowdfunding, and personal loans. Each option has its advantages and disadvantages, and it is important to carefully consider your options before making a decision.
8. Open a Business Bank Account
Opening a business bank account is an essential step for any entrepreneur who wants to establish a business. Having a business bank account is necessary to keep your business finances separate from your personal finances. It also helps you keep accurate records of your business transactions, making it easier to manage your cash flow, account receivables, and expenses.
9. Manage and Grow Your New Self-Employed Business
Starting a self-employed business isn't exactly the most difficult part of the journey. The real challenge comes when you need to market, manage, and grow your business. This includes handling day-to-day tasks, client needs, financial matters, and other challenges associated with daily operations. Plus, you'll also need to juggle growth. It's important to constantly work on developing your brand, stay up to date on the latest industry trends, and network with similar professionals.
Find Flexibility With Self-Employment
Self-employment offers a lifestyle that is ideal for those seeking autonomy and the flexibility to design their own career path. With careful consideration and research, it's possible to find the right self-employment option that aligns with your skills, interests, and lifestyle. It may be challenging at times, but the satisfaction of being your own boss and the potential rewards make it well worth the effort.
As you start your self-employment journey, doola is here every step of the way to assist your new business. From bookkeeping to entity formation to business banking and more, use doola to help you manage your new enterprise and get set up for success!
FAQs
What type of self-employment ideas can I pursue without leaving my current job?
If you are looking to start small, you can consider freelancing, starting an online business, or working as an independent contractor on the side of your current job.
Do I need prior experience to start my own business?
Prior experience is helpful but not necessary. You can consider starting a business in an area you are passionate about or invest in a franchise that provides you with a solid business model and support.
Can I start a business with limited funds?
Yes, there are plenty of businesses that require minimal investment such as consulting, virtual assistant services, pet-sitting, tutoring, and blogging.
How do I ensure my self-employment business is successful?
Figure out the most effective marketing strategy, keep a close eye on your finances, and network, and seek out appropriate advice wherever possible.
Doola's website is for general information purposes only and doesn't provide official law or tax advice. For tax or legal advice we are happy to connect you to a professional in our network! Please see our
terms
and
privacy policy.
Thank you and please don't hesitate to reach out with any questions.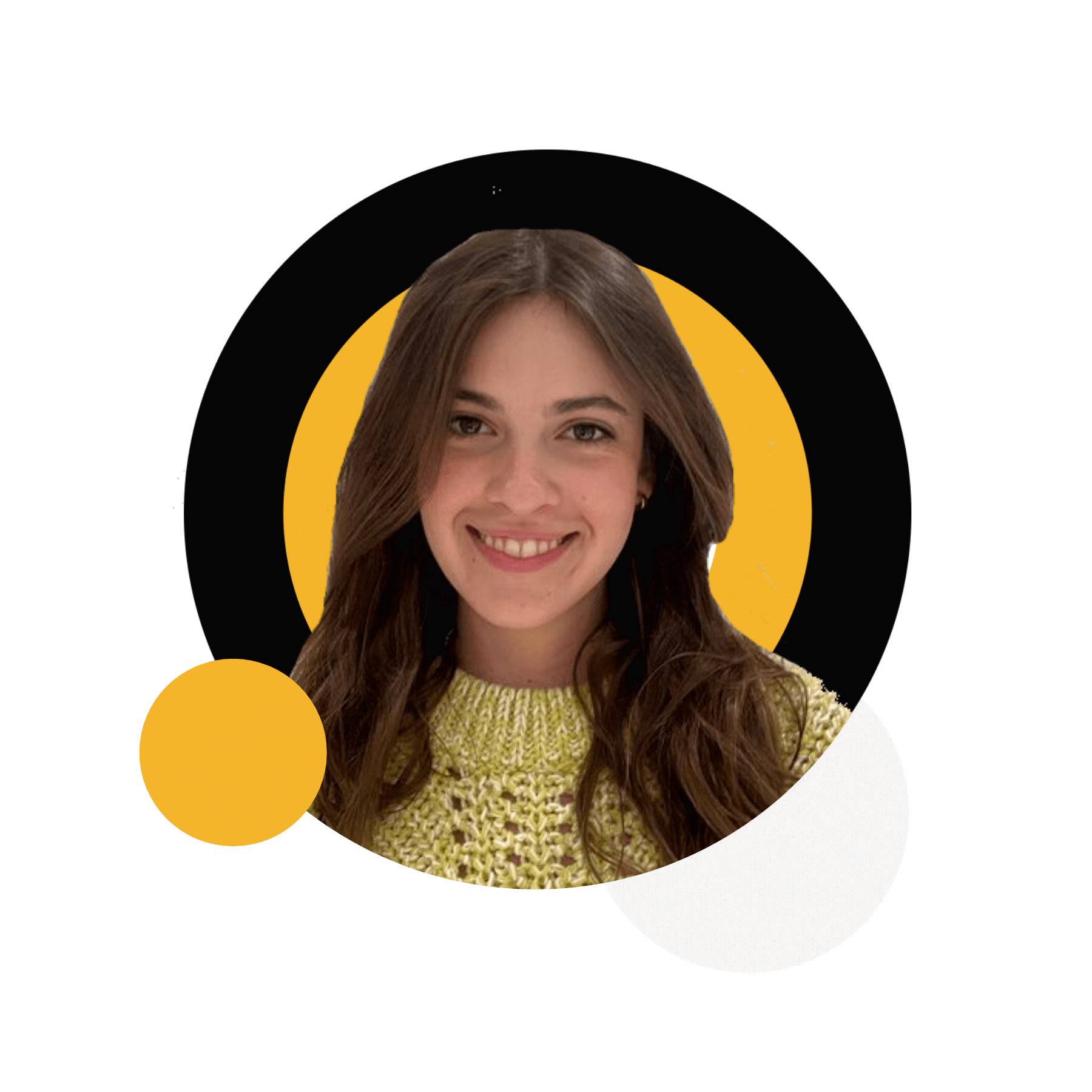 Get doola
We'll form your company, get your EIN, and help you open your business bank account. Get your LLC started in any of the 50 states, including Wyoming or Delaware.