On the Go: 25 Mobile Business Ideas to Start
Mobile businesses provide an exciting opportunity for entrepreneurs looking to start a business with less money than a traditional storefront. These types of businesses are popular with customers who appreciate the convenience and unique offerings that a mobile business can bring that other retailers and services can't. This makes for a winning combination for creative…
FORM MY COMPANY →
Mobile businesses provide an exciting opportunity for entrepreneurs looking to start a business with less money than a traditional storefront.
These types of businesses are popular with customers who appreciate the convenience and unique offerings that a mobile business can bring that other retailers and services can't.
This makes for a winning combination for creative entrepreneurs who are looking to make a name for themselves in this profitable industry.
Below, we'll look at what it takes to start a mobile business along with some mobile business ideas to help get your creativity going.
What Is a Mobile Business?
A mobile business is any business that sells a product or service and isn't confined to a fixed location. This usually means they run the business out of a self-contained vehicle that has all the equipment needed to conduct business.
A mobile business may come to a customer's location, such as a mobile dog grooming business. They may also have customers come to them, such as a mobile food truck that is parked at a regular spot each day.
Why Should You Start a Mobile Business?
Starting a mobile business is perfect for entrepreneurs looking to offer a unique product or service. Below are 5 advantages to start a mobile business.
Lower Startup Costs
Generally, a mobile business has far lower startup costs than a fixed-location business. There are also fewer ongoing costs. So if business is slow, the fixed expenses are lower which makes them easier to maintain during slow periods or early on.
Opportunity to Provide More Niche Products or Services
Certain niche products or services may not be profitable enough for a fixed location but are perfectly profitable for a mobile business. This is especially true in areas with high rent costs which makes a fixed-location business more difficult.
Flexible Scheduling
Unlike a fixed location business, when you don't have customers or need some time off, you don't have to keep a store open. When you have served your last customer for the day, you can simply close up shop. This means your business hours can be more flexible.
Go Where the Customers Are
Mobile businesses allow you to go where most customers are at any time. This can be due to special events or finding new markets. Fixed-locations stores can't do this.
You Can Start Part-Time
Sometimes a new business doesn't make enough for a full income. A mobile business can be run part-time while you build up your revenue. Most fixed-location stores have to be run full-time to cover the overhead.
25 Best Mobile Business Ideas
1. Mobile Food Truck Business
A food truck business is probably the most common, but that's because customers enjoy them so much. Starting a food truck does have moderate startup costs so consider buying used equipment to keep costs down.
2. Mobile Car Detailing
Mobile auto detailing services has lower startup costs and you can use a small trailer to tow instead of a dedicated vehicle. This business also provides a great opportunity to build a list of loyal clients who pay weekly or monthly.
3. Personal Training
Travel to clients' homes to offer personal training services. You will need certain licensing to offer this in most areas. But licenses for a mobile personal trainer are the same as any other type of personal trainer.
4. Mobile Pet Grooming
To be a mobile pet groomer, you will likely need a dedicated vehicle for washing and grooming the pets inside. Some companies offer trailers that you can pull with an SUV or pick-up truck and all the equipment is in the trailer. This can be a more affordable option than a full vehicle.
5. Mobile Massage Therapist
With this business, you travel to a client's home or office to provide professional massage services. Running a mobile massage business doesn't require a special vehicle. Startup costs will go towards a folding massage table, sheets, and essential oils. Licensing is required in most areas to offer professional massage services.
6. Mobile Beauty Salon
Specializing in beauty services for hair, makeup, nails, and many other services is a great mobile business to start. You can do it all from a large vehicle or go to the homes of your clients. Mobile beauty services create convenience for clients which can lead to them becoming regulars.
7. Mobile Car Repair
If you have a knack for fixing cars, a mobile car repair business can be a great idea as a main business or for extra income. Focus on repairs that can be done without large equipment. A pick-up truck or van is usually all you need to carry your tools from job to job.
8. Mobile or Pop-Up Clothing Store
If you sell a small number of niche fashion products, consider a mobile store to sell them. You can have a dedicated vehicle, or for a lower cost option, use a pop-up tent or awning with mobile racks to sell at farmer's markets, festivals, or areas with busy foot traffic.
9. Mobile Coffee Shop
In areas with a lot of commuters and workers, launching a mobile coffee business would be a perfect idea. With a few machines, you can make most specialty coffee drinks that have a high markup and are easy to sell. This is also a less expensive way to enter the food truck market.
10. Mobile Ice Cream Truck
Another great idea if you're near high-traffic areas or areas with a lot of summertime events is selling ice cream. You can use a dedicated truck or trailer made especially for ice cream storage and dispensing.
11. Mobile Photo Booth
You might think photo booths wouldn't be around anymore but these are still used at events all the time. Offer a mobile version where you bring it right to the event, either indoors or outdoors. You can go for a full retro-style look for your booth or build a completely modern version.
12. Mobile DJ Service
A disc jockey is a popular and great mobile business to enter. Bring the party to your customers with a complete sound system and lighting rig along with your DJ skills. Works great part-time or full-time.
13. Mobile VR Gaming
Bring a mobile virtual reality gaming setup to parties and events. For this, you'll want to have at least 5 VR setups so people can experience it together. Those with a technical and gaming background should have no problem with this business.
14. Mobile Bar Service
Provide a unique mix of drinks, lighting, and decor as a mobile bar service. Clients can be event managers and others who need drinks at their next gathering. The more unique you make it, the more you can stand out.
15. Mobile Car Rental
Many individuals are renting several cars at a time through apps like Touro. You can deliver these cars to your renters to help your business stand out and add an extra layer of service.
16. Mobile Balloon Service
Provide balloons for events, parties, or weddings. This idea has a very low startup cost and can have good margins.
17. Mobile Tree Service
Remove tree stumps or perform other services on trees. You can also add gardening services in some areas. This is a great way to build up to a full-size landscaping business if that's your goal.
18. Mobile Tutoring Service
If you have a degree in a certain discipline, you can provide mobile tutoring for that subject. Some areas require licensing for this, but most do not. Certificates are available for tutors who want to show potential clients their proficiency in certain subjects.
19. Mobile Music Teacher
If you're good with any musical instrument you can start a mobile music teaching business. This can work for many different instruments or even just musical sight reading.
The most popular instruments people learn are the piano, guitar, and ukulele.
20. Mobile Vocal Coach
Have a formal musical background? Teach people to sing as a mobile vocal coach business. Many aspiring artists will hire a vocal coach as will many others who have just always dreamed of singing.
21. Mobile Tattoo Studio
If you're a tattoo artist, consider taking your skills on the road. Go right to the customer's homes or even host tattoo events. You may have all the equipment and permits you need just some additional expenses for a folding table and other tools to complete your mobile service.
22. Mobile Personal Shopper
Provide personal shopping for clients on the go. This can be a full-service personal assistant business as well. These can be a little tricky to launch, but if you find the right clientele, they can pay very well for highly-specialized professional services such as this.
23. Mobile Comic or Book Store
Carry a carefully curated selection of unique books or comic books and set up your mobile shop in heavily trafficked areas or events. The key to this business idea is carrying unique items that stimulate impulse purchases.
24. Mobile Shoe Repair
This one also has low startup costs if you already have the skills. People still have shoes and boots repaired all the time. Providing this mobile service makes it convenient for customers and they'll also pay a premium to not have to drop off and pick up the shoes when they need repair.
25. Mobile Yoga Instructor
Provide expert yoga instruction in clients' homes. This idea also has low startup costs and you can quickly build a list of clients through word-of-mouth. The key is to offer very personalized service to each client so you have an advantage over less personalized classes or group yoga.
How to Start Your Mobile Business
Once you have your mobile business idea, it's time to make it a reality by following these steps every new business owner should take.
Write a Business Plan
A business plan is fundamental to any new business. It outlines exactly what your business is, who its customers are, and how you plan on marketing the business and securing funding if needed.
Don't skip this important first step!
Decide on Your Business Structure
You'll need to decide how you want to structure your business. There are a few options to choose from depending on your situation.
Sole Proprietorship
A sole proprietorship is very easy to set up but it also offers the least advantages. From a taxation or legal standpoint, there is little if any separation between you and the business.
Limited Liability Company (LLC)
This is the most popular option for entrepreneurs. An LLC, or Limited Liability Company, offers liability protection for the owner and can also offer several tax advantages.
Partnership
Partnerships are also a popular choice. You can choose a partnership within an LLC to get all the benefits of an LLC but with partners. You can also create a simple partnership without an LLC, but like a sole proprietorship, these lack protections for an owner's personal assets should the business face any hardships.
Corporation
A corporation is a complex legal structure that does require more regular bookkeeping to remain in good standing. However, this can be worth it for certain businesses and it also has advantages such as being able to deduct salaries from corporate earnings for tax purposes.
Register Your Business
Next, you'll need to register your business. If you create an LLC, then you are already registered in your state via the LLC process. If you applied for an Employer Identification Number (EIN), then you are registered as an entity with the IRS.
Obtain Necessary Licenses and Permits
Certain businesses require different licensing and permits depending on the products or services they offer.
Contact your Secretary of State's office with questions about business licensing and permit requirements for your local area. You can also reach out to professional organizations in your industry with questions about licensing or permits.
Open a Business Bank Account
This is also a crucial step and it helps to separate your business and personal finances, which can be important for liability reasons. You can use your LLC paperwork to open a banking account in your business's name.
Secure Funding
If you need funding, now is the time to go out and try to secure it. Your local bank may be able to help you if you have good credit and a strong business plan. You can also look into Small Business Administration (SBA) loans, federal and state grants, and crowdfunding.
Get Business Insurance
Depending on your business, you may be required to carry insurance. This can vary for different types of businesses. State and local laws may also dictate what insurance you need. You can also obtain additional insurance for business losses due to theft or accidents.
Hire and Train Your Staff
Mobile businesses are usually run by one person, but more ambitious businesses may need employees to begin. Start your hiring process early enough to find good candidates. Remember, you'll need to pay them starting on day 1 so have the funding on hand to make payroll even if your initial business revenue is low.
Promote Your Business
Start advertising your business as soon as you're ready to offer your product or service. Create accounts on popular social media platforms and start promoting especially to friends and family to help spread the word.
You can also try various paid advertising like Google Local Service ads. It's important to start small with paid advertising as it can take a while to learn how to run a profitable campaign.
Start Your Mobile Business the Right Way
When you're ready to launch your mobile business, get started on the right foot. We know there are a lot of steps to make but with the right guidance, you can drive your mobile company to success.
doola helps mobile businesses all across the country set up with useful tools and resources so they can easily open a business bank account, manage bookkeeping, and much more.
Contact doola today to get started!
FAQs
How much does it cost to start a mobile business?
This can vary depending on the type of business. Some mobile businesses have very low startup costs. For example, if you have a skill and want to teach or coach others, you may be able to start with just a few hundred dollars. A food truck can have higher startup costs, usually starting at around $40K.
Do mobile businesses need licenses to operate?
Most businesses need a license to operate locally or within a state. There is generally no extra licensing for a mobile business compared to a fixed-location business.
How much tax does a mobile business need to pay?
Your mobile business will need to pay the same taxes as any business. However, you can deduct certain expenses from your taxable income just like any other business. These deductions can include things like business equipment and mileage driven while conducting business.
Doola's website is for general information purposes only and doesn't provide official law or tax advice. For tax or legal advice we are happy to connect you to a professional in our network! Please see our
terms
and
privacy policy.
Thank you and please don't hesitate to reach out with any questions.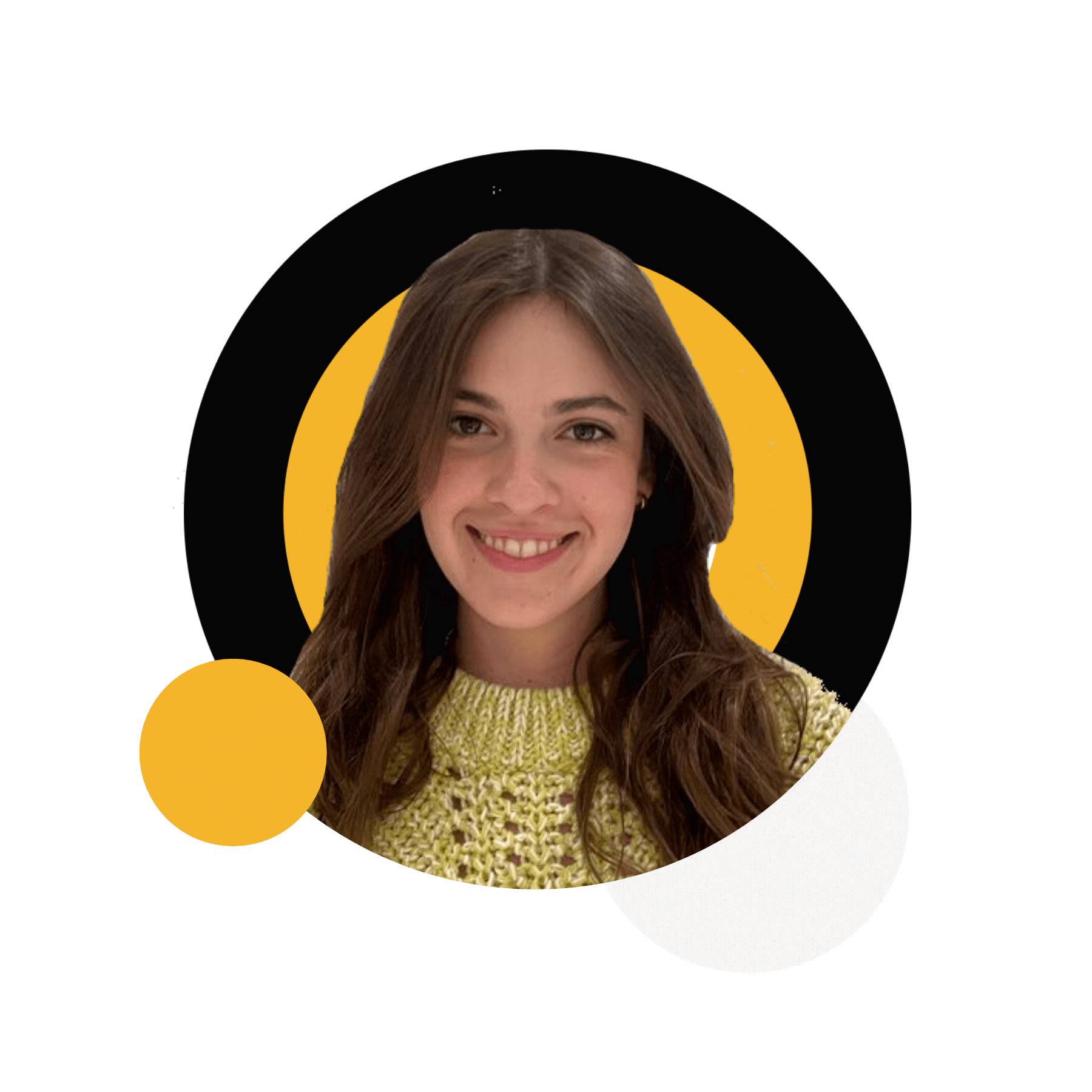 Get doola
We'll form your company, get your EIN, and help you open your business bank account. Get your LLC started in any of the 50 states, including Wyoming or Delaware.