Ready, Set, Action! 200 Production Company Name Ideas
Welcome to the exciting world of production company naming! Your company name will represent your brand and be the first thing people see and hear when they come across your work. It's a big decision, but don't worry, we've got you covered with some helpful tips on how to choose the best production company name.…
FORM MY COMPANY →
Welcome to the exciting world of production company naming! Your company name will represent your brand and be the first thing people see and hear when they come across your work. It's a big decision, but don't worry, we've got you covered with some helpful tips on how to choose the best production company name. Read on to learn all about choosing a business name and the steps to take after.
Why a Production Company Name Is Important
The name is one of the first things a potential customer or investor will see or hear about your production company business. The right name can help you make a good first impression and convey the message you want. A well-crafted name helps establish brand recognition, attracts new customers, and increases your chances of success. It may seem like a minor detail, but the name matters.
Tips for Choosing the Best Production Company Name
Selecting the perfect name for your production company can seem a little overwhelming, especially since there is pressure to get it right. Here are a few tips to help:
Choose a Name That Is Unique and That Sounds Professional
Your company name should be memorable, easy to pronounce, and sound professional. It should also stand out from your competitors' names and avoid using generic or overused terms. You want it to be unique, but not so unusual that it's tough to remember. Avoid being too cutesy too.
Keep It Short and Sweet With an Acronym
Consider using an acronym or initials for your company name. You'll especially want to do this if you've got a long or challenging-to-pronounce name. Shorter names are often more memorable and easier to remember. Keep it short and sweet to make a lasting impression.
Ask for Feedback From Family, Friends, and Industry Peers
Getting feedback from people you trust can be invaluable in selecting a name. Ask for opinions to get a better idea of what name resonates with your target audience.
Check if the Domain Name Is Available
This is really important and sometimes overlooked. After you find the perfect name that meets all the criteria, you'll have to make sure the domain name is also available. Your website should match the company name if you want to establish a strong online presence and reach potential customers. It's not enough for the name to be close, it should be exact.
200 Production Company Name Ideas
Here are 200 examples of production company names to spark your creativity:
Silverlight Productions
Dynamic Media Group
Blue River Pictures
Starburst Entertainment
Redwood Studios
Ocean Blue Films
Catalyst Motion Pictures
Blue Horizon Productions
Velocity Studios
Lime Light Pictures
Maverick Films
Stellar Productions
Sapphire Entertainment
Skyline Motion Pictures
Aurora Studios
Sky Blue Productions
Blue Nile Films
Wildfire Pictures
Green Leaf Studios
True North Productions
Majestic Films
Blue Wave Productions
Whirlwind Studios
Sunrise Films
Sunset Productions
Silver Screen Studios
Starlight Pictures
Visionary Films
Bright Idea Productions
Golden Age Pictures
Spectrum Studios
Sunflower Films
Big Sky Pictures
Mystic River Productions
Thunderbird Entertainment
Redwood Pictures
Blue Ridge Studios
Nova Productions
Skyline Cinema
Moonlight Films
Ocean Blue Productions
Firefly Films
Atlas Entertainment
Silk Road Studios
Lighthouse Productions
Starlight Productions
Mystic River Films
Bright Idea Entertainment
Firefly Entertainment
Atlas Studios
Thunderbird Productions
Blue Ridge Pictures
Sunflower Studios
Terra Firma Films
Alpine Productions
Cherry Blossom Studios
Emerald Isle Films
Gravity Pictures
Silver Lining Studios
Northern Lights Films
Dark Horse Pictures
Timberwolf Productions
Trailblazer Studios
Snowdrift Films
Lemon Tree Studios
Neon Pictures
Wildflower Productions
Sea Breeze Films
Eclipse Entertainment
Copperhead Studios
Dreamchaser Pictures
Golden Goose Productions
Rocky Mountain Films
Rhapsody Films
Starfish Studios
Bluewater Entertainment
Solar Flare Productions
Eagle Eye Films
Cedar Creek Studios
Creative Catalysts
Siren Song Productions
Stonehenge Pictures
Sea Glass Studios
Wonder World Films
Magnolia Pictures
Oakwood Films
Vision Quest Studios
Silver Screen Productions
Coastal Dreams Entertainment
Beacon Hill Films
Pinecone Pictures
Reflection Films
Clearwater Studios
Forest Fire Films
Shoreline Productions
Mystic Mountain Pictures
Foxglove Productions
Desert Rose Films
Waterfall Studios
Sunburst Pictures
High Tide Entertainment
Wildfire Films
Rustic River Productions
Topaz Pictures
Sapphire Studios
Saltwater Cinema
Red Sky Productions
Summit Films
Raging Bull Pictures
Snowcap Productions
Thistle Films
Applewood Studios
Lionheart Pictures
Twisted Roots Productions
Whirlwind Films
Cobblestone Studios
Blazing Sun Productions
Black Diamond Films
Clear Horizon Studios
Sparkling Films
Flying Fish Productions
Sunflower Pictures
Seven Hills Films
Wildwood Productions
Wild Goose Pictures
Serenity Studios
Infinity Pictures
Compass Rose Films
Oceanic Productions
Silver Bullet Studios
Endless Horizon Pictures
Roaring Lion Productions
Redwood Forest Films
Polar Bear Pictures
Whiskey River Studios
Glowing Ember Films
Steel Magnolia Pictures
Coastal Edge Productions
Thunderbolt Films
Ocean's Edge Studios
Golden Oak Pictures
River Run Productions
Sunset Pictures
Bison Films
Peak Performance Productions
Black Bear Studios
Caribou Pictures
Oceanfront Films
High Plains Productions
Under the Sun Studios
Azure Films
Platinum Pictures
Stormy Seas Productions
Jade Studios
Lone Wolf Productions
Sequoia Pictures
Greenlight
Bright Light Pictures
Blue Horizon Studios
Cloud Nine Productions
Enchanted Films
Starry Night Pictures
Golden Era Entertainment
Rainbow Studios
Sky High Films
Sunset Motion Pictures
Black Diamond Studios
Northern Lights Pictures
Blue Ocean Productions
Purple Haze Productions
Neon Lights Films
Copper Canyon Studios
Silver Screen Entertainment
Sapphire Films
Orange Sky Studios
Moonlight Pictures
Midnight Sun Films
Pacific Crest Studios
Skyline Pictures
Diamond Edge Productions
Rolling Hills Pictures
Redwood Films
Dreamland Studios
White Pine Pictures
Northern Star Films
Big Sky Studios
Atlas Pictures
Silk Road Films
Aurora Productions
Lighthouse Studios
Copper Mountain Pictures
Blaze Films
Thunderbolt Studios
Sunflower Cinema
Crystal Clear Pictures
Ocean Breeze Productions
Red Sky Films
Shooting Star Productions
Phoenix Pictures
Cloud Nine Studios
*Note: The names listed above are intended for inspiration only. Names may be in use and or availability subject to change.
How to Start a Production Company
Starting a production company requires careful planning and decision-making.
Write a Business Plan
The business plan outlines your vision, goals, and strategies for your production company. You'll need this to secure financing and stay on track.
Choose Your Business Structure
There are various business structures to choose from, each with its benefits.
Sole Proprietorship
One option is a sole proprietorship. This is the simplest and least expensive business structure, but it also means that you'll be personally responsible for all aspects of the business. If your business gets sued, they can go after your own assets, not just business assets.
Limited Liability Company (LLC)
This type of business structure provides liability protection for the owners, which means that your personal assets will be shielded from any debts or legal problems that might arise. LLCs also offer more flexibility in terms of management and taxation.
Partnership
If you're not starting the business alone, you may want to consider a partnership. In this structure, two or more people share ownership and management responsibilities of the production company. Each partner contributes their skills, resources, and expertise to the company and shares the profits and losses.
One of the benefits of a partnership is that it's relatively easy and inexpensive to set up compared to other business structures, such as corporations.
Corporation
As a production company, you may want to consider a corporation as your business structure. While it's a more complex option, it provides liability protection and separates the business from the owners, which can be a significant advantage in the production industry. Corporations are owned by shareholders and are managed by a board of directors, providing a clear and defined structure for decision-making and accountability.
Get Funding
To get funding, you can try raising money from investors, applying for grants or loans, or even crowdfunding. This is where your solid business plan comes into play. Prepare to show it to all potential investors.
The SBA provides tons of funding resources and guidance to new businesses, so you'll want to check them out.
Register Your Business
You need to make your production company official by registering it with the government. This involves choosing a business name, filling out forms, and paying a fee. Register your business to protect your personal assets and make it easier to do business.
Obtain Licenses and Permits
Depending on the type of content you produce, you may need licenses or permits from local, state, or federal government agencies. Some examples include permits for filming on public property, permits for special effects, or permits for music licensing.
Open a Business Bank Account
A separate bank account for your production company keeps your finances organized and separate from your personal finances. You should never mix your business and personal finances in a bank account. Having a business bank account also makes it easier to track your business expenses and profits.
Get Business Insurance
You'll need insurance to protect yourself against potential risks and liabilities, such as equipment damage or accidents on set. Types of insurance available for production companies include general liability insurance, equipment insurance, and workers' compensation insurance.
Finalize Your Office and Buy Equipment and Materials
You'll need a dedicated area or space to work out of, whether it's a rented office or a home studio. You'll also need to invest in equipment and materials like cameras, microphones, and editing software.
Hire and Train Your Team
You can't run a production company alone, so you'll need to find, hire, and train the right employees.
Start by identifying the specific roles you need to be filled and create job postings that communicate the qualifications and requirements. This may involve reaching out to industry professionals, posting job listings on different job boards, and leveraging your personal and professional networks to spread the word.
Conduct a thorough interview process to access the applicant's skills, experience, and fit for the company culture.
Market Your Production Company
As a new production company enters the industry, establishing a strong brand identity and showcasing past work are critical components of success.
You'll want to create a website and a social media presence that represents who your company is like its values, mission, etc.
Then leverage social media platforms to share a portfolio of previous productions and connect with potential clients.
Attending industry events and networking with other professionals is also a valuable opportunity to build relationships and generate leads. By delivering exceptional customer service and exceeding client expectations, the company can establish a reputation for reliability and quality and ultimately earn word-of-mouth referrals.
Managing Finances For Your New Production Company
Before you can take the production industry by storm, you'll need to name your company. By following a few simple guidelines, you can easily create a memorable and effective brand identity.
After settling on a name, it's important to ensure the company's financials are in order. That's where doola comes in. Our bookkeeping services provide peace of mind and allow the company to focus on what they do best, creating exceptional productions.
FAQs
What should I name my production company? 
Choosing a name for your production company is a crucial aspect of building your brand identity. The name should reflect your company's values and style while being easy to remember and pronounce.
Is a production company a profitable business? 
Yes, a production company can be a profitable business if managed well. Like any other business, success depends on factors such as market demand, competition, financial management, and creative talent.
How much does it cost to start a production company? 
The cost of starting a production company varies based on factors like the scale of operations, equipment needed, and talent required. It's important to have a solid business plan and budget in place before starting, to ensure financial stability and long-term success.
Doola's website is for general information purposes only and doesn't provide official law or tax advice. For tax or legal advice we are happy to connect you to a professional in our network! Please see our
terms
and
privacy policy.
Thank you and please don't hesitate to reach out with any questions.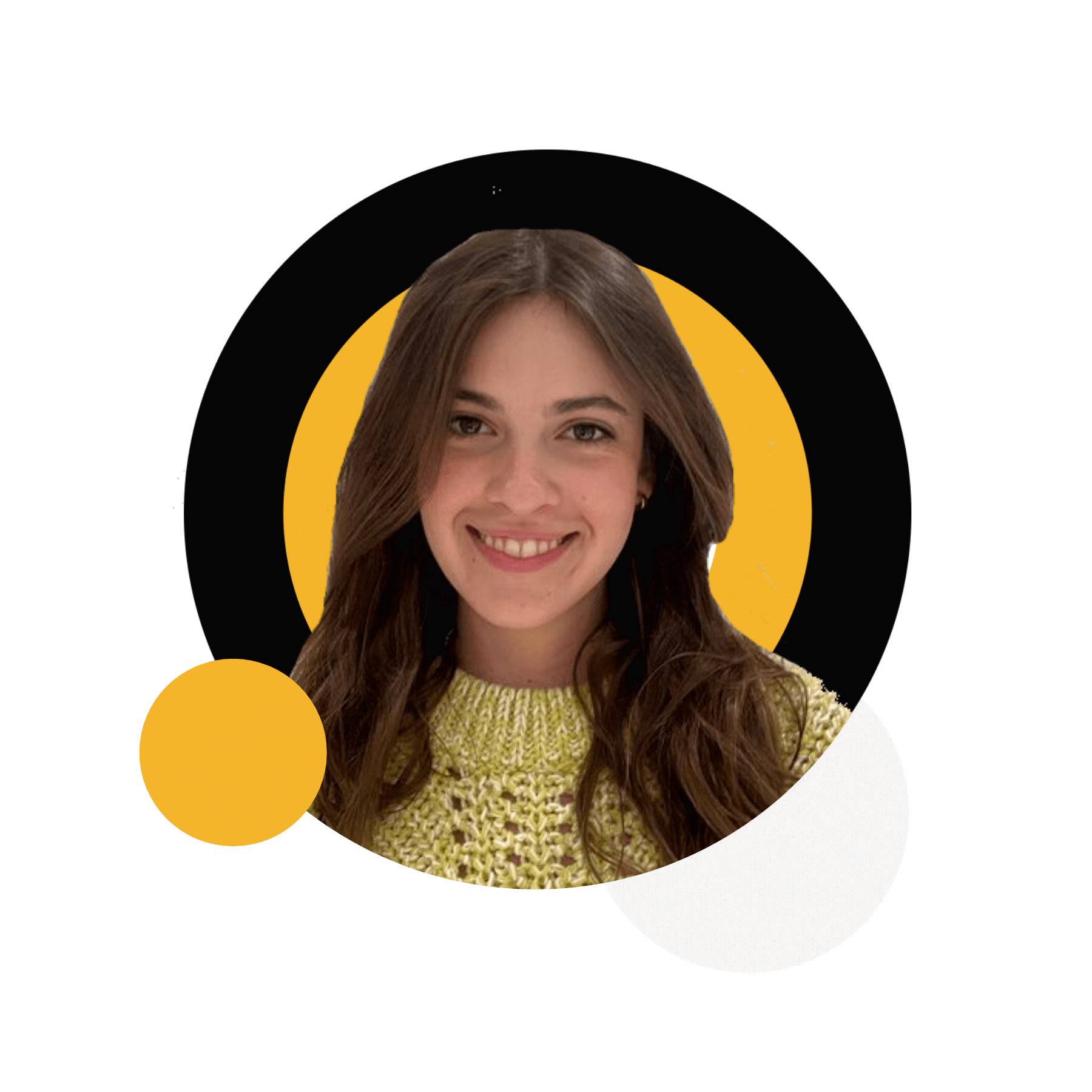 Get doola
We'll form your company, get your EIN, and help you open your business bank account. Get your LLC started in any of the 50 states, including Wyoming or Delaware.