200 Unique Etsy Shop Name Ideas for Your Next Business Venture
Published on
April 27, 2023
Are you thinking of starting an Etsy shop but struggling to come up with a name that truly represents your brand and will help you stand out from the competition? Your Etsy shop name is the first thing potential customers will see, and it can make or break their decision to explore your shop further.…
FORM MY COMPANY →
Are you thinking of starting an Etsy shop but struggling to come up with a name that truly represents your brand and will help you stand out from the competition? Your Etsy shop name is the first thing potential customers will see, and it can make or break their decision to explore your shop further. In this article, we'll discuss why it's important to have a good Etsy shop name and the advantages it can bring to your business.
Importance of a Good Etsy Shop Name
When it comes to starting an Etsy shop, one of the most important decisions you can make is the name you choose for your business. A good business name can give customers an immediate impression of your products or services and make them more likely to remember your shop. It also serves as an effective branding tool; it's the first thing potential customers will notice about your business.
Using a memorable name can help new and returning customers identify your products in search engine results and differentiate them from competitors' offerings. A good business name should be short, easy to remember, and unique—ideally, one that reflects both the type of products you offer and your brand's values. This will help potential customers quickly understand the focus of your shop and why they should choose it over others when making their purchase decisions.
Tips for Choosing the Best Name for an Etsy Shop
When choosing a name for an Etsy shop be sure to:
Choose a Name That Is Short but Memorable
First and foremost, it should be easy to remember and pronounce so customers can easily recall it when browsing or recommending products. Keep it short and sweet.
Pick a Name that Reflects the Products You're Selling
Your business name should be relevant to your products or brand identity to make a strong connection with your target customer base. It should also be distinct enough that customers can quickly recognize it without having to look too closely at other similar names.
Consider Including Your Location
Including your location in your Etsy shop name is a great way to differentiate your shop and connect with customers in your area. For example, you could use your city or state name in your shop's name. This can be especially helpful if you offer locally-made or sourced products. Customers searching for products in your area may be more likely to find and purchase from your shop.
Know Your Target Market and Competitors
Think about who your ideal customer is and what type of products you offer. You can get an idea of the types of names that work well in your industry by looking at the names of shops run by your competitors. It's important to pick something that isn't too similar to their business so you don't blend into the crowd, but not so different that potential customers don't recognize what you are selling. For example, if you specialize in handmade items like jewelry or crafts, try incorporating words that convey creativity and craftsmanship into your shop's name. This will help set your store apart from other retailers while making sure customers understand the unique, handmade nature of what you sell.
Ask for Feedback From Family, Friends, and Potential Customers
Look to your friends, family, and even potential customers for their honest opinions on your name ideas and see which ones resonate with them the most. This feedback can help you choose a name that appeals to your target audience and stands out from the competition.
Check if the Name Is Available on Social Media Channels
After you've decided on a name you like, check Etsy to see if it's available. If it's not taken, you'll also want to search social media platforms like Facebook, Instagram, and Tik Tok to make sure the handle is available there too. It's best to keep your business usernames as consistent across all platforms as possible. Slight variations are ok, but keeping the same name will make it easier for customers to find you.
200 Creative Etsy Shop Name Ideas
Here are business name ideas to get your creative juices flowing for your Etsy shop:
Crafty Bee
The Happy Crafter
Artisan Alley
Creative Corner
The Crafty Collective
Handmade Haven
Maker's Marketplace
Creative Expressions
Crafty Cuties
The Artisan's Attic
Happy Handmade
The Creative Coven
Artisan's Oasis
Crafty Comforts
Handcrafted Harmony
Maker's Milestone
Creative Cornerstone
Crafty Classics
Artisan's Nook
Handmade Highlights
The Crafty Crew
Maker's Manifesto
Creative Cozies
Crafty Chic
Artisan Avenue
Crafty Haven
Artistic Touches
The Crafty Cottage
The Crafting Room
The Artisan's Market
The Handmade Emporium
Crafty Creations
The Creative Coop
Artful Expressions
The Crafty Nest
Handmade Treasures
The Crafty Studio
The Creative Collective
Handmade Wonders
The Crafty Place
Creative Chaos
The Handmade Boutique
Artistic Impressions
The Crafty Workshop
Handcrafted Delights
The Crafty Cart
Creative Craftsman
The Handmade Atelier
Artistic Inspirations
The Crafty Co.
Handmade Haven Co.
Creative Artifacts
The Handmade House
Artisan's Way
The Crafty Cabin
Handmade Haven Shop
Creative Curation
The Handmade Shoppe
Artful Endeavors
The Crafty Atelier
Handmade Artistry
The Crafty Company
Creative Curiosity
The Handmade Market
The Crafty Attic
Handmade Hues
The Crafty Collection
Creative Concepts
The Handmade Hive
Artistic Finds
The Crafty Closet
Handmade Dreams
The Crafty Bazaar
Creative Curations
The Handmade Corner
Artistic Designs
The Crafty Cottage Co.
Handmade Haven Studio
The Crafty Exchange
Creative Haven Co.
The Handmade Gallery
Artisan Marketplace
The Crafty House
Handmade Hues Co.
The Crafty Shelf
Creative Keepsakes
The Handmade Emporium Co.
Artful Nook
The Crafty Shed
Handmade Homestead
The Crafty Spot
Creative Collection Co.
The Handmade Haven Shoppe
Artisan's Corner
The Crafty Workshop Co.
Handmade Haven Studio Co.
The Crafty Crate
Creative Craftsman Co.
The Handmade House Co.
Artistic Treasures
The Crafty Haven Studio
Handmade Harvest
The Crafty Collection Co.
Creative Curiosities
The Handmade Market Co.
Artisan Emporium
The Crafty Emporium
Handmade Heritage
The Crafty Loft
Creative Connection Co.
The Handmade Haven Co.
Artistic Visions
The Crafty Bazaar Co.
Handmade Hues Studio
The Crafty Nook
Creative Concoctions
The Handmade House Studio
Artisan Marketplace Co.
The Crafty Shed Co.
Handmade Haven Collective
The Crafty Studio Co.
Creative Collectibles
The Handmade Emporium Studio
Artful Expressions Co.
The Crafty Hive
Handmade Haven Collective Co.
The Crafty Trove
Creative Cache Co.
The Handmade Haven Collective
Vintage Vibes
Unique Unicorns
Charming Crafts
Creative Coop
Rustic Retreat
Pretty Pieces
Whimsical Wonders
Coastal Cottage
Boho Bazaar
Happy Home Goods
Lovely Little Things
Sunny Side Up
Delightful Designs
Coastal Charm
Retro Revival
Sweet Stitches
Homegrown Happiness
Artistic Abode
Little Luxuries
Treasured Trinkets
Simple Serenity
Country Cottage
The Chic Shoppe
Earthy Elegance
Handmade Home
Rustic Rendezvous
Urban Oasis
The Gypsy Shop
Dreamy Decor
Organic Oasis
The Rustic Rose
Whimsy Workshop
The Bohemian Bazaar
Funky Finds
Serendipity Shop
Colorful Corner
Cottage Couture
Shabby Chic Co.
The Whimsical Wagon
Coastal Cozy
Handmade Home Co.
The Vintage Vibe
Natural Nook
Simple Siren
Sweet Summertime
Bluebird Boutique
The Artisan Attic
Rustic Romance
Whimsical Wanderlust
Creative Comforts
The Vintage Nest
Urban Vintage
Rustic Roots
Retro Renewal
Country Cottage Co.
Coastal Comforts
The Shabby Shop
The Boho Boutique
The Artisan Alcove
Organic Oasis Co.
Simple Serenity Co.
Vintage Vault
Handmade Happiness
Cozy Corner
Bohemian Beauty
Funky Farmhouse
Chic & Unique
Natural Nook Co.
Coastal Charm Co.
Handmade Happiness Co.
The Rustic Retreat Co.
Remember your business name must be 100% unique to your state. You can find out if an Etsy shop name is available in your state by searching through your state's LLC database.
What to Do When an Etsy Shop Name Is Taken
So, you've come up with the perfect name for your Etsy shop, only to find out that it's already taken. It's disappointing, but there are a few things you can do to come up with an equally great alternative.
Try brainstorming similar names that convey the same vibe or message as your original choice. Consider using a different extension, such as "shop" or "boutique," or adding a location-based word to the name.
If you've still got your heart set on the specific taken name, you can also reach out to the owner of the existing Etsy shop and see if they would be willing to sell the name to you. However, keep in mind there are absolutely no guarantees the owner would be willing to sell.
8 Steps for Starting an Etsy Shop
Once you've got the name, it's time to start thinking about your business plan. This serves as your roadmap for success and should include all the necessary details about your shop.
Develop a Business Plan
The purpose of the Etsy shop should be clearly stated within your business plan. This could include selling handmade items or vintage clothing or offering a combination of both. The plan should then go into detail on what type of services will be offered with each product category. For example, if selling clothes, this could include altering services or free shipping options. The target market should also be identified within the plan to determine which marketing tactics would work best to reach potential customers.
The plan should also outline estimated start-up costs, supplies, advertising costs, and any other expenses associated with starting up the business. Projected income statements should also be included so that they can be compared with actual results over time to measure progress toward financial goals.
Specific goals for your Etsy shop should be set out in terms of sales targets and customer feedback ratings (such as service quality). These goals can then be tracked over time using analytics tools such as Google Analytics to monitor progress. By setting out achievable objectives within a business plan for an Etsy shop, owners can better ensure that their business is successful and reaches potential customers effectively.
Source for Product Suppliers
Whether you're selling handmade goods or curating a collection of unique vintage finds, finding reliable product suppliers is key.
One way to find suppliers is to attend trade shows and industry events. This is a great opportunity to network with other Etsy sellers and discover new suppliers in your niche. You can also search for suppliers online, using platforms like Alibaba or ThomasNet.
Another great source for product suppliers is social media. Joining groups and following pages related to your niche can connect you with other sellers and suppliers. You can also reach out to other Etsy shop owners who sell complementary products and ask for supplier recommendations.
When evaluating potential suppliers, be sure to consider factors like price, quality, and shipping times. You may also want to order samples before placing a large order to ensure that the products meet your expectations.
By putting in the time and effort to find reliable product suppliers, you'll be setting yourself up for success on Etsy and building a strong foundation for your business.
Choose Your Business Structure
There are several business structures to choose from, each with its own set of pros and cons.
Sole Proprietorship
The most common type of business entity is a sole proprietorship. It's the simplest and least expensive way to organize and run a small business. By opting for this structure, you have full control over all decisions regarding operations, management, and other aspects of running your Etsy shop. However, it also means you're liable for any debts or losses incurred by their business. This increases their risk and responsibility if something goes wrong with the Etsy shop – like a lawsuit for a product that injures someone.
General Partnership
A general partnership involves two or more people going into partnership together to form a company. It is similar to sole proprietorship as each partner has complete control over all aspects of running the Etsy shop and both partners are equally responsible for any debts or liabilities incurred by the company. However, having multiple partners can provide an advantage in terms of ideas, finance, and resources which can help to develop a successful venture quickly.
Limited Partnership
A limited partnership combines active partners who manage day-to-day operations with passive partners who contribute capital but do not get involved in management decisions or decision-making processes. This can be beneficial as it allows entrepreneurs to benefit from additional financing while limiting their personal liability should something go wrong with the Etsy shop.
Limited Liability Company
Limited Liability Companies (LLCs) provide an even higher level of financial protection than sole proprietorships or partnerships as they limit members' liability for any debts incurred by the company to only what they have invested in it. They also offer some advantages when it comes to taxation as they are not taxed like corporations but instead taxed at individual levels on profits made from the LLC.
Corporation
Corporations provide yet another level of financial protection for entrepreneurs as shareholders will only be liable for debts up to the amount that they have invested in the company and not beyond this point if things go wrong with their Etsy shop venture. Corporations involve a minimum number of shareholders functioning as one entity from a legal perspective which allows them access to large amounts of capital through stock offerings on public equity markets such as NYSE or NASDAQ which make them attractive choices for investors looking for growth opportunities in new businesses establishments like an Etsy store.
Register Your Business
After you have decided on your preferred entity type, register your business with local government authorities by completing relevant paperwork such as articles of incorporation/organization/formation depending on the location where you'll be operating your shop.
Obtain Licenses and Permits
If you're planning to sell on Etsy as a business, you may need to obtain certain licenses and permits depending on your location and the products you sell. Research the requirements for your state and city to ensure that you have all the necessary permits and licenses to operate your business legally.
Open a Business Bank Account
Keep your personal finances separate from your business finance by opening a business bank account. This will help you keep track of your income and expenses and make tax season much easier.
Build Your Etsy Shop
When it comes to creating your Etsy shop, there are a few key things to keep in mind to make sure your shop stands out and attracts customers:
High-Quality Photos: Taking good quality photos of your products is essential for showcasing them in the best possible light. Make sure you use good lighting and take multiple angles of each product to give potential customers a clear idea of what they are purchasing. There are also plenty of apps that allow you to remove the background of photos to create a more polished look.
Detailed Descriptions: Your product descriptions should be detailed and informative, including all relevant information about the item, such as dimensions, materials, and care instructions. Use keywords that potential customers might search for to improve your shop's visibility on Etsy.
Unique Branding: It's important to establish a unique brand for your Etsy shop to set yourself apart from competitors. This could include a specific aesthetic, logo, or color scheme that is consistent throughout your shop.
Clear Policies: Make sure you have clear policies in place for shipping, returns, and exchanges to avoid any confusion or disputes with customers.
Regular Updates: Keep your shop up-to-date by adding new products, updating your branding, and tweaking your policies as needed. This will keep customers engaged and interested in your shop over time.
Market Your Etsy Business
When it comes to marketing your Etsy business, you need to think of yourself as a savvy entrepreneur. Taking the time to learn more about the different tactics and strategies available to promote your products on this popular platform can be hugely beneficial in helping you stand out from the competition and build an audience.
The key to success on Etsy is creating a strong brand identity, standing out from the crowd, and focusing on developing relationships with customers. You can do this by customizing product descriptions, adding keywords for search engine optimization (SEO) purposes, engaging with customers on social media platforms like Instagram and Twitter, and utilizing email marketing. Additionally, keeping your shop's inventory up-to-date will ensure customers always have something new to look forward to.
Another great way to market your Etsy business is through collaborations with influencers or other businesses in your niche. This strategy can help expand your reach beyond your current customer base and potentially bring in new clients who may not have otherwise discovered your shop. Influencer collaborations often involve the influencer promoting or using your products in exchange for some form of compensation such as a discount code or commission fee, enabling both parties to benefit from the arrangement without breaking the bank.
Consider taking advantage of Etsy ads which allow you to target potential buyers based on keywords and interests that are relevant to your shop's offerings. Ads can be tailored according to budget and results are easy to track so you know exactly how successful they are at bringing in more sales for you.
doola for Your Etsy Shop
Running an Etsy shop is a creative and rewarding business, but it's important not to overlook the financial aspect of things. That's where doola comes in to help! As a business owner, you have enough on your plate with creating and marketing your products. Let doola take care of your bookkeeping needs so you can focus on what you do best. With easy-to-use software and an expert team of accountants, you can rest assured that your finances are in good hands.
FAQs
Do I need a name for my Etsy shop?
Yes, you need a name for your Etsy shop. It should be able to communicate what your brand stands for and what type of products you offer. 
How do I make my Etsy name unique?
To make your Etsy name unique, think of a catchy phrase or word that isn't already taken. Consider incorporating puns, rhymes, alliteration, and other types of wordplay into your name to create something memorable and distinctive. 
Doola's website is for general information purposes only and doesn't provide official law or tax advice. For tax or legal advice we are happy to connect you to a professional in our network! Please see our
terms
and
privacy policy.
Thank you and please don't hesitate to reach out with any questions.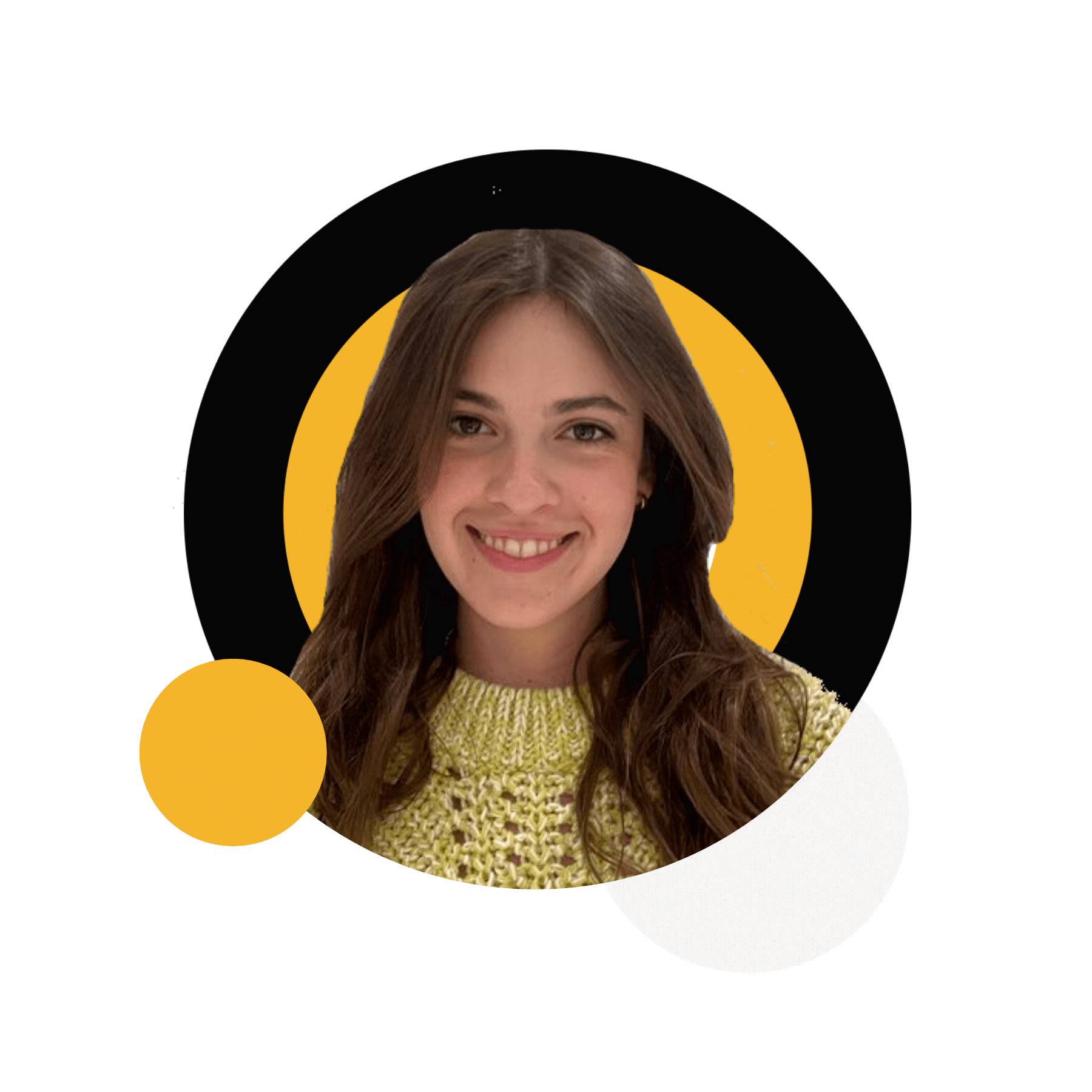 Get doola
We'll form your company, get your EIN, and help you open your business bank account. Get your LLC started in any of the 50 states, including Wyoming or Delaware.