Crystal Clear: 200 Window Cleaning Business Name Ideas
Published on
April 27, 2023
Choosing the right business name is one of the most important decisions you'll make when starting a window cleaning business. Your business name will be the first thing potential clients will see and can make a lasting impression. You want your name to be memorable, unique, and easy to spell and pronounce. In this guide,…
FORM MY COMPANY →
Choosing the right business name is one of the most important decisions you'll make when starting a window cleaning business. Your business name will be the first thing potential clients will see and can make a lasting impression. You want your name to be memorable, unique, and easy to spell and pronounce.
In this guide, we're sharing over 200 window-cleaning business name ideas to help you brainstorm and get your creative juices flowing!
Why Choosing the Right Name for a Window Washing Company Is Important
Choosing the right name for a window washing company can help your business stand out and be memorable to potential customers. A catchy or unique name can make a good first impression and make it easier for people to remember your business when they need window washing services.
Your business's name will also convey your brand image and the quality of your services. A name that conveys professionalism and expertise can help you establish your business as a reputable and reliable provider of window-washing services.
Finally, a good name will make it easier for people to find your business online. When people search for window-washing services online, they often use specific keywords or phrases. Having a name that includes those keywords or phrases can help your business appear higher in search engine results and attract more potential customers.
How to Choose the Best Name for a Window Cleaning Company
Your window cleaning company name will be a significant part of your brand, so take your time and choose a name that accurately reflects your business and appeals to your target audience. Here's what to consider:
Don't Overdo It
A simple and memorable name is important because it's easier for customers to remember and search for online. Avoid using complicated or lengthy names that are hard to pronounce or spell. The goal is to make your name easy to say and remember so that potential customers can easily find you.
Reflect Your Brand
Your company name should reflect your brand by conveying your unique value proposition, positioning in the market, and the overall image you want to present to your target audience. For example, if your brand focuses on eco-friendly, sustainable window cleaning solutions, your business name should reflect that message.
Be Creative
A creative name can make your window cleaning company stand out from competitors, but make sure it's still easy to understand and remember. A name that is too clever or confusing can turn potential customers away. Brainstorm unique words or phrases that tie in with your brand and services, and consider using puns or alliteration to make your name more memorable.
Check for Availability
Before you settle on a name, make sure to check if the domain name and social media handles are available. Having a website and social media presence is crucial for marketing your window cleaning business, so you want to choose a name that is available on all relevant platforms. You should also check if the name is trademarked or already in use by another company to avoid any legal issues.
Get Feedback
Once you have a shortlist of potential names, get feedback from friends, family, or industry experts. They may have insights or suggestions that you hadn't considered, and they can help you identify any potential issues with the names you're considering. Feedback can also help you gauge how well your potential customers may respond to the names on your list.
200 Window Cleaning Business Name Ideas
Need some inspiration for naming your new business? Take a look at these 200 unique window-cleaning business name ideas. 
Clear Vision Window Cleaning
Spotless Panes
Squeegee Solutions
Crystal Clear Windows
Window Wizards
Sparkling Views
Gleaming Glass
Sunburst Windows
Top Notch Glass
Shine On Window Cleaning
Bright & Clean
Glittering Glass
Crystal Clean Window Services
Crystal Clarity Windows
Glass Cleaners Inc.
The Window Masters
Clean Vista Windows
Clear Pane Window Cleaning
Polished Views
Shimmering Sills
Window Sparklers
Sunny Outlook Window Cleaning
Crystal-Clear Co.
Pearly Panes
The Window Washers
Window Cleaning Professionals
Glass Genie
Pure Pane Window Cleaning
Clear Choice Window Cleaning
Rainbow Windows
The Pane Experts
A Clear View Window Cleaning
Luminous Panes
Shining Sun Window Cleaning
Clear Reflections
Diamond Windows
Squeegee Savvy
Sparkling Clean Windows
Vista View Window Cleaning
Shine Bright Window Cleaning
Window Wash Wizards
Clear Skies Window Cleaning
Clear It Up Window Cleaning
High Shine Windows
Simply Clear Windows
Reflections Window Cleaning
Clear As Day Window Cleaning
Brighter View Window Cleaning
Shine Above Window Cleaning
Crystal Clear Window Washing
Sunshine Window Cleaning
Clear Horizon Window Cleaning
See The Difference Window Cleaning
Purely Clear Windows
Elite Window Cleaning
Perfectly Clear Windows
The Glass Guys
Clearview Window Cleaning
The Sparkle Squad
Window Brights
Clear Images Window Cleaning
Spotless Shine Window Cleaning
The Window Scrubbers
The Clear Company
Glowing Panes
Window Panes Plus
Crystal Window Cleaning
Shimmering Windows
Glass Masters
Window Genie
Perfect Pane Cleaning Co.
Crystal Clear Window Cleaners
Ultra Clean Windows
Clear Cut Window Cleaning
Clear Reflection Window Washing
Pure Shine Window Cleaning
Sunshine Squeegee
Clearly Better Window Cleaning
Simply Shine Windows
A Brighter View Window Cleaning
Glass Guys Window Cleaning
Clear Window Cleaning Services
Top Shine Window Cleaning
Perfect Panes Window Cleaning
Clear Reflections Window Washing
Crystal-Clear Windows Inc.
Clear Up Window Cleaning
Squeegee Heroes
The Crystal Company
Shimmer Glass Cleaning
Brilliant Window Cleaning
Glass Authority
Clear Clean Window Cleaning
Super Squeegee
Shine Spotless Windows
The Crystal Cleaners
Clear Windows Professional
Top Notch Commercial Cleaners
Sunburst Window Cleaners
Clear Shine Window Cleaning Co.
A+ Glass and Window Cleaning
Shimmering Panes
Brilliant Glass
Brighter View
Sunlit Shine
Clear View Window Cleaning
Reflective Windows
Spotless Glass
Clean Cut Windows
Crystal Panes
Glass Gurus
Superior Shine
Clean Sweep Windows
The Glass Menagerie
Crystal Vision Window Cleaning
Window Wonders
Clarity Cleaning
Pure Window Cleaning
Skyline Cleaning
All Seasons Windows
Clear Cut Windows
Bright Horizon Windows
Window Solutions
A New View Window Cleaning
Sparkling Windows
Clear Sky Window
Floor to Ceiling Window Co.
Crystal Clean Windows
The Glass Experts
Radiant Windows
The Window Shine
CleanX Window Co. 
The Glass Cleaning Company
Crystal Vision Cleaning
Clear Outlook
Sunny Day Windows
Window Professionals
Glass Genies
Reflections Window Washing
Top-Notch Window Cleaning
Sun Ray Windows
Clear Blue Skies Window Cleaning
White Wash Window Cleaning
A Clearer View Window Cleaning
Reso Rise Window Cleaning
Blue RIse Window Co. 
Precision Pane Pros
Pro Clear Windows
Shine Time Windows
The Clear Choice Window Cleaning
The Glass Doctor
Window World
Clear Coast Windows
Crystal Clear Cleaners
The Glassworks
Sunburst Window Cleaning
Clearview Windows and Doors
Glass Act Window Cleaning
Window Brite
The Clean Windows Co.
Clear Reflection Window Cleaners
Shiny Windows Co.
Clearvision Windows
Blue Sky Window Cleaning
Shine On Windows
Clear Sight Window Cleaning
Sunlit Windows
Glass Solutions Window Cleaning
Pane Relief
Optic View Window Cleaning
Window Savvy
Bright Eyes Window Cleaning
Shine Bright Windows
The Window Sparkle
Window Clarity Co.
Clear Choice Windows and Doors
The Glass Authority
Window Pros
Clearvision Windows and Doors
Reflective Surface Window Cleaning
Crystal-Clear Cleaning
Clear Glass Cleaning
Pinnacle Window Cleaning
Pristine Panes
Visionary Window Cleaning
Brighter Days Commercial Cleaning
All Clear Window Cleaning
Elite Glass Services
Glaze Window Cleaning
Clearview Window Services
Light and Bright Window Cleaning
Brightview Window Cleaning Co.
Precision Window Cleaning
Pure Vision Window Cleaning
Reflections in Glass
Sunbeam Window Cleaning
Crystal Clarity Window Cleaning
Crystal Shine Window Cleaning Co.
The Gleaming Pane
Clear Panes Window Cleaning
*Note: The names listed above are intended for inspiration only. Names may be in use and or availability subject to change.
Remember your business name must be 100% unique to your state. You can find out if your window cleaning company name idea is available in your state by searching your state's LLC database.
How to Start a Window Cleaning Business in 9 Steps
With the rise in demand for professional cleaning services, there is an increasing need for window cleaners in both residential and commercial areas. If you're looking to capitalize on this market, be mindful of the most important steps you'll need to take to start a window cleaning business.
1. Research the Market
Conducting thorough market research is essential before starting a window-washing company. The research will help you determine if there is a demand for window-washing services in your area. It will also help you identify your target market, competition, and what a solid pricing strategy should look like. Knowing your target market will give you insights into how to tailor your marketing and advertising efforts. While understanding your competition can help you differentiate your services and pricing. It's also important to know the pricing for window washing services in your area so that you can remain competitive.
2. Develop a Business Plan
Developing a business plan is important as it provides a roadmap for your business. It should include a mission statement, goals, target market, pricing strategy, and marketing plan. The mission statement should clearly define the purpose and values of the business. The goals should be specific, measurable, attainable, relevant, and time-bound. The target market should be well-defined, including demographics, psychographics, and behavior. The pricing strategy should be competitive and profitable. The marketing plan should include a SWOT (Strengths, Weaknesses, Opportunities, and Threats) analysis, target market, marketing mix, and budget.
3. Register Your Business
Registering your business is necessary to operate legally. You will need to obtain any necessary licenses and permits and get liability insurance to protect your company. Registering your business with the state will also provide you with a tax ID number, which is necessary for paying taxes.
4. Purchase Equipment
Purchasing high-quality window washing equipment is essential for providing quality services. Some of the essential equipment includes squeegees, ladders, buckets, cleaning solutions, and safety gear. High-quality equipment will not only ensure quality work but also reduce the risk of accidents.
5. Hire Employees
If you plan on hiring employees, you will need to have a clear job description, proper training, and payroll systems in place. The job description should clearly define the responsibilities and requirements of the job. Proper training will ensure quality work and reduce the risk of accidents. Payroll systems will ensure timely and accurate payment to employees.
6. Register Your Business Entity
Selecting a legal business entity is an important decision when starting a window-washing company, as it determines the legal and financial structure of your business. It's essential to consider factors such as liability protection, tax implications, cost and complexity of formation and maintenance, and your business's long-term goals and plans. 
There are several types of legal entities to choose from, including sole proprietorships, partnerships, limited liability companies (LLCs), and corporations. Take a look at how they compare.
Sole Proprietorship
A sole proprietorship is the simplest and most common form of business entity. It is a business owned and operated by one person, and there is no legal separation between the owner and the business. The owner is personally liable for all business debts and obligations, and the business income is reported on the owner's personal tax return.
Partnership
A partnership is similar to a sole proprietorship but with two or more owners. Each partner contributes to the business and shares in the profits and losses. Partnerships can be general partnerships or limited partnerships, with different levels of liability protection.
Limited Liability Company (LLC)
An LLC is a hybrid entity that combines the liability protection of a corporation with the tax benefits of a partnership. The owners, known as members, are not personally liable for the company's debts or liabilities, and the company's income is taxed at the individual level.
Corporation
A corporation is a separate legal entity from its owners, known as shareholders. Corporations offer the highest level of liability protection but are also the most complex and expensive to set up and maintain. Corporations can be either C corporations or S corporations, with different tax structures and requirements.
7. Market Your Business
Developing a marketing strategy that includes a website, business cards, flyers, and advertising in local newspapers or online directories is essential for reaching potential clients. A website will provide information about your business, services, and contact information. Business cards and flyers distributed in high-traffic areas can also help attract potential clients. Advertising in local newspapers or online directories may also be a great way to reach a wider audience.
8. Build Relationships With Clients
Building strong relationships with clients is essential for repeat business and positive reviews. Providing excellent customer service, responding to their needs and concerns, and offering flexible scheduling will help build trust and loyalty.
9. Track Your Finances
Keeping accurate financial records, tracking expenses, and monitoring cash flow is essential for ensuring your business stays profitable. Accurate financial records will help you make informed business decisions while tracking expenses and monitoring cash flow will help you identify areas for improvement and prevent financial losses.
Start Your Window-Washing Business Today
By following the steps outlined above, you'll have a clear roadmap for success in the window-washing industry. With the right equipment, marketing efforts, and execution, you can turn your passion for cleaning into a thriving business. 
Turn to doola when you are ready to form your business entity or set up an online business bank account. You'll find a host of resources at doola that offers tools to position your business for success. Learn more here. 
One of the most simplified ways to track and manage your business's finances is to use doola. With doola, you can set up an online business bank account and take advantage of professional bookkeeping tools.
FAQ
What qualifications or experience do I need to start a window-washing business?
While no specific qualifications or experience are necessary to start a window-washing business, having some prior knowledge of how to wash windows efficiently and effectively can be helpful. Additionally, having good customer service skills, attention to detail, and the ability to follow safety protocols are all essential qualities to possess.
What equipment do I need to start a window-washing business?
You will need a few essential pieces of equipment, such as a sturdy ladder, a squeegee, a bucket, and a cleaning solution. Depending on the size of your business and the types of jobs you will be doing, you may also need additional equipment such as a pressure washer or specialized cleaning tools.
Can I use my own name for my window-washing business?
Absolutely. Using your own name can lend a personal touch to your business and make it easier for customers to remember who you are. Just make sure it's not already in use by another business.
Should I include descriptive words in my business name?
It's a good idea to include words that describe what your business does, such as "sparkling," "panes," "shine," or "squeegee." This can help potential customers know right away what services you offer.
Can I change my window washing business name later on?
Yes, but it can be a bit of a hassle. You'll need to update all of your marketing materials, website, and social media handles, and notify customers and vendors of the change. So it's best to choose a name that you are happy with from the start.
Doola's website is for general information purposes only and doesn't provide official law or tax advice. For tax or legal advice we are happy to connect you to a professional in our network! Please see our
terms
and
privacy policy.
Thank you and please don't hesitate to reach out with any questions.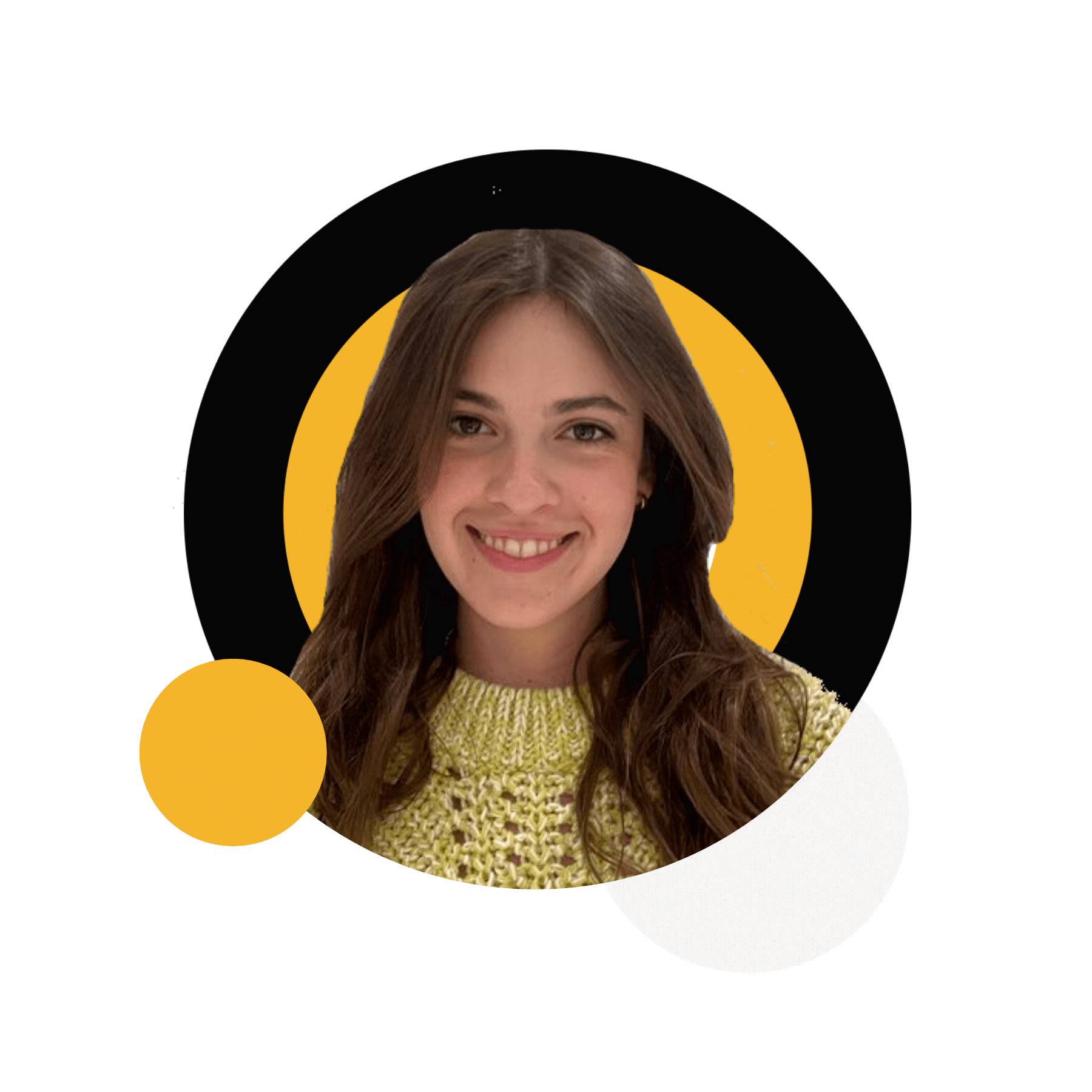 Get doola
We'll form your company, get your EIN, and help you open your business bank account. Get your LLC started in any of the 50 states, including Wyoming or Delaware.