Write On: 200 Stationery Business Names
Are you starting a stationery business and struggling to come up with the perfect name? It's no surprise, choosing a name is one of the most important decisions you'll make as a business owner. Your name should reflect your brand, be easy to remember, and stand out from the competition. In this guide, we're going…
FORM MY COMPANY →
Are you starting a stationery business and struggling to come up with the perfect name? It's no surprise, choosing a name is one of the most important decisions you'll make as a business owner. Your name should reflect your brand, be easy to remember, and stand out from the competition.
In this guide, we're going over 200 stationery business names to help you brainstorm the perfect name. Plus, we're sharing tips for how to get started with your stationery business.
Tips for Choosing the Best Name for Your Stationery Business
Choosing the right name for your new stationery business is an important decision, as it will be the first thing that customers see and remember about your brand. Here are some tips to help you choose the right name:
Be Memorable
Your business name should be easy to remember and catchy. This will help your customers recall your brand when they need stationery products.
Be Creative
Consider choosing a unique and creative name that reflects your brand identity and values. A creative name can also help your brand stand out from competitors. You'll also want a name that clearly describes what your business does. This will help potential customers understand what products or services you offer.
Check Availability
Before finalizing a name, make sure that it is not already in use by another business in the stationery industry. This will prevent legal issues and confusion among customers.
Consider the Domain Name
Your business name should be available as a domain name. This will help customers find your business online and improve your digital presence.
Get Feedback
Ask friends, family, or potential customers for feedback on your business name ideas. This can help you gauge the effectiveness of your name and identify any potential issues.
200 Stationery Business Names
When it comes to building a successful business, selecting the right name can play a crucial role. This is particularly true in the stationery industry, where a catchy name is essential to attract attention and stand out from the competition.
Check out our list of 200 stationery business names for some inspiration:
Pen Palooza
Paper Parlor
Inkwell Co.
Stationery Savvy
Noteworthy Goods
Quill & Scroll
The Write Touch
Papyrus Point
Fine Lines
Scribble & Jot
Charming Cards
Creative Ink
Penchant Paper Co.
Paper Pals
Write Stuff Co.
Write On Target
Pen & Page
Ink & Paper Co.
Stationery Studio
Pencil & Paper Co.
Signature Stationery
Paper Trail Co.
Fine Stationery Co.
Scribble Stationery
Inklings Co.
Paper Perfection
Write Way Co.
Penning Place
Jot & Tittle
Quirky Quills
Writing Haven
The Paper Place
Stationery Lane
Feathered Pen Co.
Ink & Quill Co.
The Pen Shop
Noted Stationery
Lettering Lane
Scribbles & Scrawls
Stationery Street
Write Mate
The Pen Emporium
Pencil Point
Whimsy & Words
Script & Scribe
Ink & Idea
Penman Co.
Paper Passion Co.
Script & Scroll
Stationery Scene
Inkspiration Co.
The Write Choice
The Ink Spot
The Pen's Nest
Paper Playground
Scribbles & Doodles
Write Ideas Co.
Ink & Stationery Co.
The Paper House
Pen & Ink Co.
Stationery Spark
Jot & Scribble
Pen & Pad Co.
Written Works
Ink Drop Co.
Stationery Suite
Scribble Squad
The Quill Co.
Write & Create
Pen & Parchment
Paper People
Notable Stationery
Script & Style
Writing Depot
The Pen's Lair
Inkwell Ink Co.
The Writing Co.
The Paper Pot
Scribble & Sketch
Stationery Spot
Pencil Pusher Co.
Pen & Pageant
Signature Scribbles
Written Wonders
Inkwell Ideas
Stationery Stage
Script Savant
Pencil Place Co.
Noteworthy Notions
Penmanship Co.
Creative Quills
Paper Pad Co.
Scribble Shop
Inkwell Impressions
The Write Idea Co.
Stationery Shoppe
Quill & Ink Co.
Write Impressions
Pen & Palette
Noted Nib Co.
Writeful
Inktique
Penworth
Papyrus Lane
Scribble Spot
Paperie Place
Desk Doodle
Stationer's Square
Inkwell Innovations
Quill Quest
Scribbles & Scribes
Writing Realm
Pencraft Place
Notebook Nook
Paper Pursuits
Writeaway
Scribbler's Station
Inkspire
Papercraft Emporium
Parchment Palace
The Writing Den
Envelopes & More
Stationery Avenue
Quill Quiver
Scribbleton
The Inkling
Write Path
Penman's Palace
Papyrus Paradise
Paper Palooza
Scribbler's Emporium
Stationery Haven
Ink and Paper Co.
Pen and Quill
The Writing Company
Scribbles & Ink
Paper Plane
Writing Workshop
Pen Pals
The Notebook Shop
Parchment & Quill
Ink and Inspiration
Ink and Parchment
Stationery Source
Write Spot
The Write Stuff Co.
Pen and Pad
Scribble Shoppe
The Write Stuff
The Ink Pad
Writing World
Papyrus Plaza
Quill & Key
Scribbler's Corner
Noteworthy & Co.
Ink Spot
Pen Party
Paper Place
Scribbles & Doodles
Writing Room
Pencil Point
The Notebook Niche
Parchment Place
Ink Innovations
Scribble Space
Stationery Spot
Quill & Co. 
Scribbler's Studio
Papeterie
Write Works
Pen Paradise
The Noteworthy
Inked Up
Scribble Sensation
Stationery Station
Writing Warehouse
Pen & Paper Press
Quill Quests
Scribbler's Supply
Paper Passion
The Write Spot
Ink Imaginations
Pen Palace
Parchment Promenade
Scribble Central
Stationery Showcase
Notebook Nirvana
Quill & Craft
Scribbler's Selection
Paper Perks
Writing Way
Pencil Palace
The Notebook Nest
Parchment Plaza
Ink & Impressions
Scribble Savvy
Stationery Solutions
Pen Place
Paper Parade
Scribbles & Sketches
*Note: The names listed above are intended for inspiration only. Names may be in use and or availability subject to change.
Remember your business name must be 100% unique to your state. You can find out if a stationery company name is available in your state by searching through your state's LLC database.
How to Start a Stationery Business
Selecting the right name is the first step to starting your stationery business. We've broken down the next steps to take before launching your company in this easy-to-follow guide.
1. Research the Market 
Before starting a stationery business, it is crucial to research the market thoroughly. You need to identify the demand for your product, who your target customers are, and what they are looking for in a stationery store. You can conduct market research by using various tools like surveys, focus groups, and online research. Also, research your competition to understand how you can differentiate your business from theirs. Analyze their strengths and weaknesses, pricing strategy, product range, marketing strategy, and customer feedback to develop a unique value proposition.
2. Develop a Business Plan
Developing a detailed business plan is essential as it will guide you through the process of starting and growing your stationery business. Your business plan should include a clear definition of your business, its goals, and objectives. It should also outline your target market, marketing and sales strategies, and any financial projections. A well-written business plan may even be able to help you secure funding from investors or financial institutions when the time comes.
3. Select a Business Structure 
Selecting the right business structure is an important decision when starting a new business, as it will affect various aspects of your business, such as taxation, liability, and management. 
Let's take a look at the most common types of business structures.
Sole Proprietorship
This is the simplest and most common form of business structure, where a single individual owns and operates the business. The owner is personally responsible for all debts and liabilities of the business, and the business income is reported on the owner's personal income tax return.
Partnership
A partnership is a business structure where two or more individuals share ownership of the business. The partners share profits and losses, and each partner is personally responsible for the debts and liabilities of the business. There are two types of partnerships: general partnerships and limited partnerships.
Limited Liability Company (LLC)
An LLC is a hybrid business structure that combines the advantages of a partnership and a corporation. It provides limited liability protection to its owners, while still allowing them to enjoy the tax benefits of a partnership. An LLC can have one or more owners, known as members.
Corporation
A corporation is a separate legal entity from its owners, known as shareholders. It provides limited liability protection to its shareholders, and its profits are taxed separately from its owners. A corporation can be owned by a single shareholder or by multiple shareholders.
4. Create a Branding Strategy
As a stationery business, having a strong brand can help your products stand out in a competitive market. A creative branding strategy can also help promote your business and solidify your company in the minds of customers.
Aside from selecting a name, you'll also need to generate a unique logo, website, and social media presence that aligns with your values and appeals to your customers. Consider hiring a professional graphic designer or marketing consultant to help you craft a cohesive and visually appealing brand identity.
5. Source Your Products
Sourcing products and suppliers is perhaps the most crucial aspect of starting a stationery business as you will be dealing with a variety of items like stationery goods, notebooks, pencils, pens, folders, and much more.
Start by finding reliable and trusted stationery wholesalers or distributors, who provide you with a comprehensive range of quality products. Research online, visit trade shows and talk to industry experts to know more about the suppliers and products.
Your supplier must have a vast inventory, reasonable prices, and deliver products on time. Remember to negotiate with them to get the best possible deals.
6. Set Up Your Storefront
If you've decided on opening a physical stationery store, you'll need to find a location and incorporate display shelves, fixtures, and other equipment.
Find a place that offers visibility, easy accessibility, and attracts foot traffic. The right location can make or break your stationery business, so select wisely. Create an attractive storefront and interior design that will attract your target customers. You may even want to consider hiring an interior designer to help you create a professional-looking store that reflects your brand identity.
7. Launch Your E-Commerce Website
A website can be an invaluable tool for showcasing your products, reaching new customers, and providing a platform for online sales.
Your website should be easy to navigate and provide a clear picture of your products and services. It should also have an e-commerce solution to allow customers to make purchases online. Invest in search engine optimization and social media marketing to drive traffic to your website and build your customer base.
8. Market Your Brand
Marketing your brand is a critical component of launching a stationery business. You'll need to identify your target audience, create a marketing strategy and implement tactics that will help you reach your goals. Consider leveraging social media platforms, attending trade shows, and networking with other professionals in the industry. By implementing a comprehensive marketing strategy, you can create a strong brand image, generate buzz about your products and services and establish your business as a leader in the stationery industry.
9. Monitor Your Stationery Business for Growth
Regularly monitor and evaluate your business performance to determine whether you are meeting your business goals. Use this information to make adjustments to your marketing strategies, product offerings, and services to improve your business. Analyze your financial statements, customer feedback, and sales data to make informed decisions and stay ahead of the competition.
It's important to note that a stationery business requires regular updates on inventory and the latest trends in the industry. Ensure that you include expenses for updating your inventory and staying current with the market trends in your budget.
Get Ready to Write Your Success Story
Starting a stationery business can be a great opportunity for those who have a passion for stationery and want to turn it into a profitable business.
To get started on your new venture, make sure to explore and capitalize on all the small business tools and resources offered by doola. Use doola to form your business and open a business bank account to get started. As your business grows, you can use doola for bookkeeping, tax management, and much more. 
FAQ
What factors should I consider before choosing a name for my stationery business?
Some factors to consider include the availability of the domain name, trademark conflicts, and the overall brand message you want to convey.
Should I use my own name in my stationery business name?
It's up to you! Using your own name can be a great personal touch, but it may not be the best fit for every business.
How important is it to have a unique and memorable name for my stationery business?
Having a memorable name can definitely help your business stand out in a crowded marketplace and make it easier for customers to remember you. However, it's also important to make sure the name accurately reflects your brand and values.
Doola's website is for general information purposes only and doesn't provide official law or tax advice. For tax or legal advice we are happy to connect you to a professional in our network! Please see our
terms
and
privacy policy.
Thank you and please don't hesitate to reach out with any questions.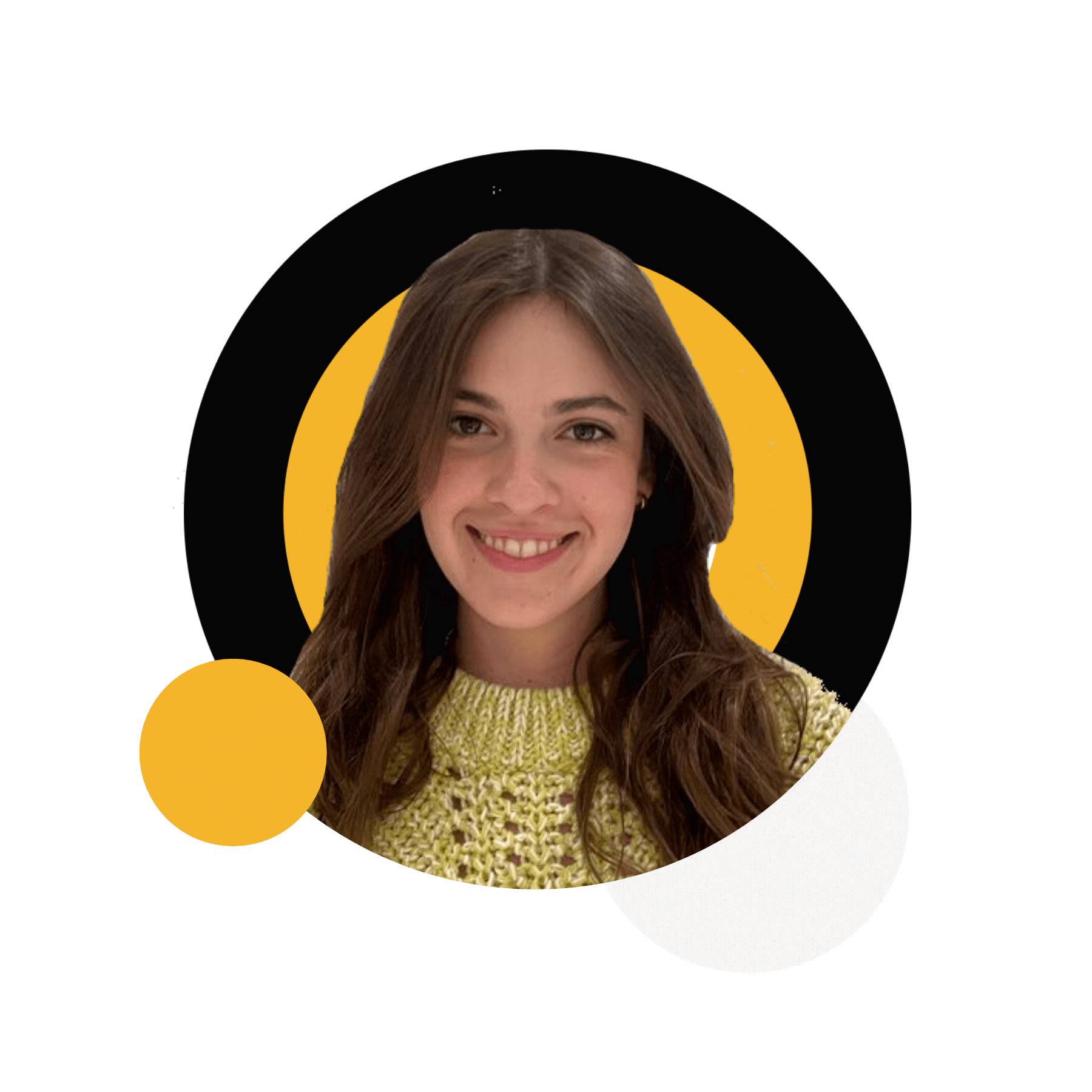 Get doola
We'll form your company, get your EIN, and help you open your business bank account. Get your LLC started in any of the 50 states, including Wyoming or Delaware.