10 Pros and Cons of Owning a Party Bus
As more and more people look for unique ways to celebrate special occasions, party buses have grown in popularity. These vehicles are essentially mobile nightclubs, equipped with everything you need to have a good time on the go. From music and lighting to comfortable seating and refrigeration, party buses make for an unforgettable experience. They…
FORM MY COMPANY →
As more and more people look for unique ways to celebrate special occasions, party buses have grown in popularity. These vehicles are essentially mobile nightclubs, equipped with everything you need to have a good time on the go. From music and lighting to comfortable seating and refrigeration, party buses make for an unforgettable experience. They may even prove to be a worthwhile investment opportunity.
However, like any investment, there's a lot to consider before making the move. In this guide, we're going over the pros and cons of owning a party bus.
Introduction to Party Bus Rental Businesses
Party bus rentals have become increasingly popular over the years for their convenience, fun factor, and versatility. It's no surprise why so many individuals and groups opt for a party bus for their special events. Whether it's a bachelor or bachelorette party, birthday celebration, or corporate event, party buses can accommodate and enhance any occasion. This provides ample opportunity for entrepreneurs looking to capitalize on a slice of this exciting market and start a party bus business.
5 Pros of Owning a Party Bus
There are numerous advantages to owning a party bus rental business. Let's take a look.
Potential for Profitability
One major advantage of owning a party bus is the potential for high profitability. With the right advertising and marketing strategy, you can attract a wide range of customers, including bachelor/bachelorette parties, corporate events, proms, and more. Additionally, owning a party bus provides a unique work environment that's bound to keep you entertained and energized. If you're the type of person who thrives on excitement and novelty, then owning a party bus might be perfect for you.
Potential for Passive Income
A party bus can be an excellent investment especially if you're renting it out consistently. You may even be able to generate an excellent source of passive income so long as you've optimized your rental processes. For some, renting out a party bus can be a lucrative side business, especially during peak seasons.
Customization
With owning a party bus, you can customize your vehicle to your exact specifications. From the exterior design to the equipment and amenities included, you have full control over the appearance and functionality of your bus. Whether you want a sleek and modern look or a more retro-vintage vibe, you can create a brand that speaks to your unique tastes and style.
Flexibility
Owning a party bus rental business allows for a certain degree of flexibility. You have control over your own schedule and can choose the events you want to participate in. Additionally, you can offer a variety of services, such as bar and entertainment options, to make your business stand out and appeal to a wider range of clients.
Fun
For many, there's a certain degree of worthwhile fun that comes with owning a party bus. A party bus business allows you to cater to a diverse range of clients. For instance, you can host bachelor and bachelorette parties, proms, corporate events, and even wine tours. You can also target different age groups, from teenagers to adults, by featuring different designs and amenities in your bus.
5 Cons of Owning a Party Bus
On the flip side, there are also some disadvantages to owning a party bus. Here are some of the biggest concerns you'll want to be prepared for.
Risk of Damage or Wear-and-Tear
A potential issue with owning a party bus is the risk of damage or accidents during operation. Party buses may experience more wear and tear than regular rental vehicles due to rough use. This can eat into the value of your vehicle over time.
Maintenance Costs
One primary concern is the high cost of maintaining the vehicle. Not only do party buses come with a significant price tag initially, but they also require ongoing maintenance and upkeep to keep them running smoothly. On top of that, you'll need to invest in proper insurance coverage to protect yourself in case of accidents or damages.
Regulatory Requirements
Another consideration is the regulatory requirements for operating a party bus. Depending on your location and the specific services you offer, there may be strict rules and regulations that you'll need to follow. These can include permits, licenses, and safety standards that can be time-consuming and costly to obtain.
Potential for Liability
One major issue for party bus rental business owners is the potential for liability. As the owner, you are responsible for the safety of your passengers and any accidents that occur. This means ensuring that all safety equipment is in good condition, drivers are fully licensed and insured, and all state and federal regulations are adhered to.
It's not unheard of for business owners to get sued in the case of accidents. This means you'll need to take the necessary steps to protect your business.
Large Upfront Investment
The initial investment of owning a party bus can be quite high, especially if you opt for a high-quality bus with all the amenities. Many business owners will turn to their savings or financing to tackle these startup costs. You may even be required to provide collateral in some cases.
If you're planning on taking any debt to start your party bus rental business, you'll need to ensure you have the financial means to pay it back. Otherwise, you risk falling into deeper debt and hurting your credit score.
Steps to Start a Party Bus Rental Business
We've broken down the process of starting a party bus rental business into just a few manageable steps.
1. Research and Develop a Business Plan
Conduct research to understand the market demand, competition, legal requirements, and financial aspects of starting a party bus rental business. Develop a business plan that outlines your business goals, marketing strategies, target market, pricing, and operational requirements.
2. Secure Funding
Determine how much money you need to start and operate your party bus rental business. Explore funding options such as personal savings, loans, and investors. It's recommended to get an idea of your projected costs and the price of the vehicle you're looking to purchase before applying for financing.
3. Obtain Necessary Permits and Licenses
Obtain all necessary licenses and permits to operate your party bus rental business, including business licenses, commercial driver's licenses, and liability insurance.
4. Select a Business Structure
Choosing the right business structure is essential as it will influence how your business is taxed and the kind of liability protection your business will receive. Take a look at some of the most common business structures below.
Sole Proprietorship: A business owned and operated by a single person. The owner is personally liable for the debts and obligations of the business and reports the income and expenses on their personal tax return.
Limited Liability Company (LLC): A flexible business structure that combines the liability protection of a corporation with the tax benefits of a partnership. LLC owners are protected from personal liability and report the business income and expenses on their personal tax returns.
Partnership: A business structure in which two or more people own and operate the business together. Partners are personally liable for the debts and obligations of the business and report the business income and expenses on their personal tax returns.
Corporation: A legal entity separate from its owners (shareholders) that offers the most significant liability protection. Corporations file their tax returns and can issue stocks to raise capital.
5. Register Your Business
Registering your business involves legally establishing your business as a separate entity from yourself. It means you are filing the necessary paperwork with the government to create a legal structure for your business. This is an essential step, especially because it can grant your business a level of liability protection.
6. Acquire a Party Bus
Purchase or lease a party bus that meets the needs of your customers. Ensure that the bus has all necessary amenities, including comfortable seating, sound systems, lighting, and climate control.
7. Build Your Brand
Develop a brand that reflects your business values, style, and personality. Build a website and social media presence to promote your business and attract potential customers.
8. Hire Staff
Make sure to hire experienced and qualified staff to operate the party bus and provide excellent customer service. Ensure that your drivers have a clean driving record, and proper licensing, and are familiar with local laws and regulations.
9. Set Your Prices
Determine your pricing strategy based on your operating costs, market demand, and competition. Offer competitive prices while ensuring profitability.
10. Market Your Business
Create a marketing plan to promote your party bus rental business to potential customers. Use various marketing channels such as social media, email marketing, and referrals. Remember to continuously monitor each campaign to understand what is working and what's not working.
Get the Party Started With Your New Business
Renting a party bus can be a fantastic way to add some excitement and fun to someone's next night out. With a little research and careful consideration, you can create the perfect company that provides safe and enjoyable rides.
If you're looking for ways to streamline the process of starting and running your business, utilizing the small business tools available through doola is a smart move. With features such as bookkeeping, entity formation, business banking, and more, doola offers access to the most important resources to help your party bus business thrive.
FAQ
What are the legal requirements for owning a party bus?
The legal requirements for owning a party bus vary depending on your location. It's essential to research and comply with local regulations such as obtaining necessary permits, licenses, and insurance.
What amenities should a party bus have?
A party bus can have various amenities depending on your preferences and budget. Some popular amenities include comfortable seating, a sound system, lighting, a bar, and a restroom.
How much does it cost to own a party bus?
The cost of owning a party bus can vary depending on several factors such as the size and amenities of the bus, maintenance and repair costs, and insurance. It's important to factor in these costs before purchasing a party bus to ensure it fits your budget.
Doola's website is for general information purposes only and doesn't provide official law or tax advice. For tax or legal advice we are happy to connect you to a professional in our network! Please see our
terms
and
privacy policy.
Thank you and please don't hesitate to reach out with any questions.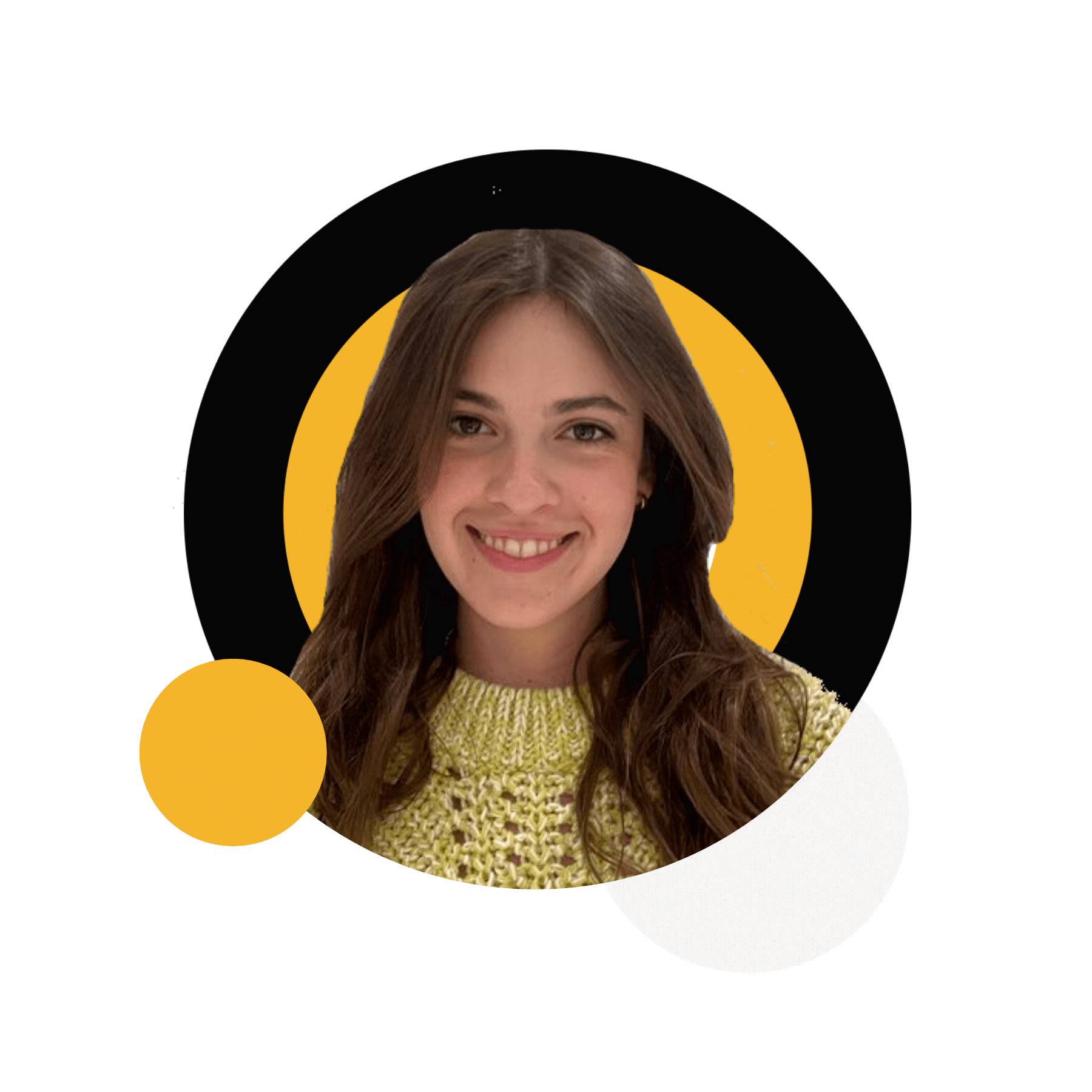 Get doola
We'll form your company, get your EIN, and help you open your business bank account. Get your LLC started in any of the 50 states, including Wyoming or Delaware.