20 Innovative Business Ideas for Nurses with Entrepreneurial Spirit
Published on
April 27, 2023
As a nurse, you have a unique set of skills and knowledge that can be applied beyond the traditional healthcare setting. If you're looking to start your own business or expand your current one, there are numerous opportunities for nurse entrepreneurs to thrive. From telehealth services to home healthcare, there are various niches and markets…
FORM MY COMPANY →
As a nurse, you have a unique set of skills and knowledge that can be applied beyond the traditional healthcare setting. If you're looking to start your own business or expand your current one, there are numerous opportunities for nurse entrepreneurs to thrive. From telehealth services to home healthcare, there are various niches and markets that nurses can tap into to create successful ventures. Read on for the best nurse entrepreneur ideas to help you brainstorm and get inspired and take your nursing career to the next level. 
Why Start a Business as a Nurse
Starting a business as a nurse lets you leverage your expertise and skills in a way that can lead to numerous benefits. For starters, it offers you the opportunity to be your own boss and have more control over your career. You can set your hours, choose your clients and patients, and determine the direction and focus of your business.
Another benefit of starting a business as a nurse is the potential for increased income. By offering specialized services or products, you can charge a premium and earn more than you would in a traditional nursing role. Additionally, you can leverage your existing network of colleagues and patients to jumpstart your business and generate new leads and referrals.
20 Business Ideas for Nurses
Here are twenty top nursing business ideas for you to explore:
In-Home Senior Care Service
In-home senior care involves providing personalized care and assistance to seniors in their own homes. As a nurse, you can help with medication management, wound care, and other medical needs, as well as provide companionship and emotional support.
Hospice Caregiver
Becoming a hospice caregiver would involve providing end-of-life care to patients who are terminally ill. As a hospice caregiver, you would work with patients and their families to provide comfort and support during their final days.
Private Nurse Service
Starting a private nurse service would offer personalized nursing care to clients in their homes. This can include everything from administering medications and providing wound care to assisting with daily activities like bathing and dressing.
Child Care Provider
Enjoy working with children? Consider becoming a childcare provider. As a pediatric nurse, you would provide specialized care to children with medical needs, such as those with chronic illnesses or disabilities.
Doula Service
As a doula, you would provide emotional and physical support to women during their pregnancy, childbirth, and postpartum. Your medical knowledge and expertise as a nurse will provide specialized care to expectant mothers.
Legal Nurse Consultant
Legal nurse consulting would involve using your nursing knowledge and experience to provide expert opinions and testimony in legal cases involving medical issues.
Nurse Health Coach
As a nurse health coach, you can help clients achieve their health and wellness goals through personalized coaching and support. This can include everything from nutrition and exercise advice to stress management and mental health support.
Online Fitness Coach
Online fitness coaching involves using technology to provide virtual coaching and support to clients looking to improve their fitness and health. You would work with clients to create personalized workout and nutrition plans based on their goals and fitness level. As an online fitness coach, you will also support and guide clients to stay motivated and on track and monitor their progress over time.
Wellness Coach
If you're passionate about wellness, becoming a wellness coach could be a perfect fit. This involves helping clients achieve their overall health and wellness goals through coaching and support in areas like nutrition, exercise, and mental health.
Fertility Consultant
A nurse in the field of fertility consulting, would provide support and guidance to couples who are struggling with fertility issues. This would include providing education on fertility treatments and support throughout the process.
Health Care Training Business
Offering training and certification courses to healthcare professionals, such as CPR and first aid training or infection control protocols are great ways to expand your nursing experience and expertise. In these areas, you could develop and market your training programs to other medical personnel.
Nurse Staffing Agency
As the owner of a nurse staffing agency, you would connect healthcare facilities with qualified nurses to fill temporary or permanent staffing needs. Your responsibilities would for recruiting and screening potential nurses and matching them with healthcare facilities based on their skills and experience.
Medical Product Sales
This type of business would involve promoting and selling medical products or equipment to healthcare facilities or individual consumers. With your industry knowledge, you can sell products such as medical devices, first aid kits, or wound care supplies.
Telehealth Consultant
Nurses can provide healthcare consulting services remotely, using technology like video conferencing, phone calls, or text messaging. As a telehealth nurse consultant, you would offer consulting services to healthcare providers or patients looking to navigate the complexities of telemedicine.
Medical Spa
Opening a med spa will provide the opportunity to offer cosmetic treatments and services such as Botox injections, laser hair removal, and chemical peels to clients. As a nurse with specialized training in these areas, you will be required to operate under the supervision of a licensed physician, so you'll need to partner with one to start your business. The physician can provide medical oversight, review treatment plans, and prescribe medications as necessary.
Online Course Creator
Creating and selling online courses in healthcare-related topics such as nursing, patient care, or medical billing and coding is an option too. As a nurse with expertise in these areas, you can develop online courses and market them to other healthcare professionals or nursing students. It's a great source of passive income once the work is done.
Medical Billing and Coding Contractor
Utilizing your knowledge and experience in the healthcare industry to help providers and facilities manage their billing and coding processes can be a great option to transition to as an entrepreneur. Working as a contractor, you will work independently or as part of a team to review patient records, verify insurance information, and communicate with insurance companies and patients to ensure accurate billing and proper reimbursement for healthcare providers.
Healthy Meal Delivery Service
As a nurse with knowledge of nutrition and healthy eating, you could develop and market your meal delivery service to clients looking to improve their diet and health. This involves preparing and delivering healthy meals to individuals or healthcare facilities.
Nurse Blogger
If you are a registered nurse who likes to write, then becoming a nurse blogger would be a nice option. Writing about healthcare-related topics on a blog can involve sharing personal experiences, providing advice, offering educational resources, and discussing current issues. Nurse bloggers can write for other blogs and use their own blog to build their brand, establish themselves as thought leaders, and connect with other nurses and healthcare professionals.
Freelance Writer or Editor
A nurse with strong writing and editing skills can offer the opportunity to work as a freelancer and offer your services to clients looking for high-quality healthcare content.
This can involve writing or editing for clients such as healthcare providers, publishers, or websites.
How to Start Your Nursing Business
The steps you take will depend on the type of business you choose. Here's a brief overview of the process.
Write a Business Plan
When it comes to starting a business, writing a solid business plan is crucial. As a nurse entrepreneur, you'll want to make sure that you have a clear vision for your business and a roadmap for achieving your goals. A business plan serves as a guide for your business, outlining the strategies you will use to succeed.
One of the primary purposes of a business plan is to secure funding for your business. Potential investors and lenders will want to see a well-thought-out plan before they commit any resources to your venture. A solid business plan can also help you attract potential clients by demonstrating your expertise and commitment to your business.
In your business plan, you'll want to cover key areas such as market analysis, marketing and sales strategies, financial projections, and organizational structure. By thoroughly researching your market and competition, you can identify opportunities and potential pitfalls. Your marketing and sales strategies should outline how you will reach and attract clients. Financial projections should provide a realistic estimate of your revenue and expenses. Finally, you'll need to define the organizational structure of your business, including the roles and responsibilities of you and any employees or contractors you may hire.
Decide on Your Business Structure
There are several options when it comes to choosing the right business entity for your company. Each entity type has its own advantages and disadvantages, which can impact your liability, taxes, and overall management.
Sole Proprietorship
A sole proprietorship is the simplest and most common type of business structure. As the sole owner, you have complete control over the business and its profits, but you are also personally liable for any losses or debts.
Limited Liability Company (LLC)
A Limited Liability Company (LLC) is a popular option for nurse entrepreneurs. This entity type offers the personal liability protection of a corporation, while also allowing for more flexibility and lower administrative costs. With an LLC, the owners (known as members) are not personally liable for the business's debts or legal issues. Additionally, LLCs can have a simple tax structure, where profits and losses pass through to each member's personal tax return. However, LLCs may have limited access to funding, and there may be restrictions on how the business is managed.
Partnership
Another option is a partnership, which involves two or more owners sharing the business profits and losses. Partnerships can be general (where each partner shares equal responsibility) or limited (where one partner has more control but less liability). One of the main advantages of a partnership is that it allows for shared resources and expertise. However, partnerships may also have risks since each partner is personally liable for the other's actions. Additionally, conflicts can arise over decision-making and shared profits.
Corporation
A corporation is a separate legal entity from its owners, providing the most liability protection. Corporations can issue stock and raise funds more easily, which can be advantageous for expanding or financing the business. However, corporations may have higher startup and administrative costs, along with more complex tax structures. Additionally, the owners (known as shareholders) may have limited control over the business's operations.
Choose a Good Location
Choosing the right location for your nursing business is also important. Factors to consider include the proximity to potential clients, competitors, and vendors, as well as the availability of parking and public transportation. You should also think about whether you want to lease or buy a space, and whether it is within your budget.
Register Your Business
Registering a business involves choosing a business structure (such as a sole proprietorship, partnership, or corporation) and filing the necessary paperwork with the state or local government. The process can vary depending on the state or country and sometimes includes obtaining an Employer Identification Number (EIN) from the Internal Revenue Service (IRS). Registering provides legal recognition for a business and protects personal assets from business liabilities.
Get Licenses and Permits
Government agencies typically require permits to ensure public safety and regulate business practices. Licenses and permits can vary depending on the industry, location, and type of business you are operating. For example, food establishments may require health permits, while construction companies may need building permits. Failing to obtain necessary licenses and permits could result in legal penalties or fines.
Open a Business Bank Account
Opening a business bank account provides a clear separation between personal and business finances. This will help with tracking business expenses and income, make transactions more manageable, and provide protection for personal funds. To open a business bank account, business owners will need to provide relevant registration documents, an EIN, and other necessary paperwork.
Avail of Business Insurance
Business insurance can protect the business from various risks such as property damage, theft, and lawsuits. Business owners can choose from several types of insurance policies, including general liability, property insurance, and workers' compensation insurance. Having adequate insurance coverage can help protect a business from financial losses due to unexpected events.
Get Funding
You may need funding to get your business off the ground or to expand it. There are several ways to secure funding, including personal savings, loans, grants, or investors. Depending on the nature of your business, you may qualify for specific grants or loans designed to support nurse entrepreneurs. To improve your chances of getting funding, it's essential to have a well-crafted business plan that outlines your vision, strategies, and financial projections.
Buy Equipment and Supplies
Depending on your business, you may need to purchase equipment and supplies to get started. For example, if you're starting an in-home senior care service, you'll need to buy medical equipment, such as blood pressure monitors, and supplies like bandages and medication. As a nurse, you may have a good idea of what you need, but you'll want to research suppliers and compare prices to get the best deal. You may also want to consider leasing equipment to keep initial costs down.
Hire and Train Your Staff
If you plan to hire staff for your business, you'll need qualified individuals who share your vision and values. Being a nurse entrepreneur, you have a unique perspective on what skills and qualities are necessary to provide excellent care or service. Once you find the right people, you'll need to train them to ensure they meet your expectations and can provide high-quality care or service.
Market Your Business
Marketing your business is a key component of attracting clients and achieving success. Luckily, as a nurse, you already have a network of colleagues and potential clients that you can leverage to promote your business. Attending industry events and conferences is a great way to expand your network and make new connections. In addition, digital marketing strategies like social media, email marketing, and content marketing can help you reach a wider audience and build brand awareness. You might also want to consider offering promotions or discounts to attract new clients and retain current ones. With a thoughtful and strategic marketing plan, you can grow your business and reach your goals.
Pursuing Entrepreneurial Opportunities as a Nurse
You have an opportunity to significantly impact the health and well-being of your community while also building a successful business. The possibilities are endless.
Starting a new business can be overwhelming and it's normal to feel unsure about where to start. That's where doola comes in. Our team of experienced bookkeepers specializes in working with nurse entrepreneurs to help them manage their finances, streamline their bookkeeping processes, and stay organized as they grow their businesses.
FAQs
Is there a need for nurses to have an entrepreneurial mindset?
Having an entrepreneurial mindset as a nurse can be beneficial in terms of career growth, financial stability, and making a positive impact in the healthcare industry.
How much does it cost to start a nursing business?
The cost of starting a nursing business can vary depending on the type and size of the business. It's essential to create a detailed business plan to estimate costs accurately.
What should I take into consideration before opening a business as a nurse?
Before opening a nursing business, it's crucial to consider factors such as market demand, competition, legal requirements, staffing needs, and financial projections.
Doola's website is for general information purposes only and doesn't provide official law or tax advice. For tax or legal advice we are happy to connect you to a professional in our network! Please see our
terms
and
privacy policy.
Thank you and please don't hesitate to reach out with any questions.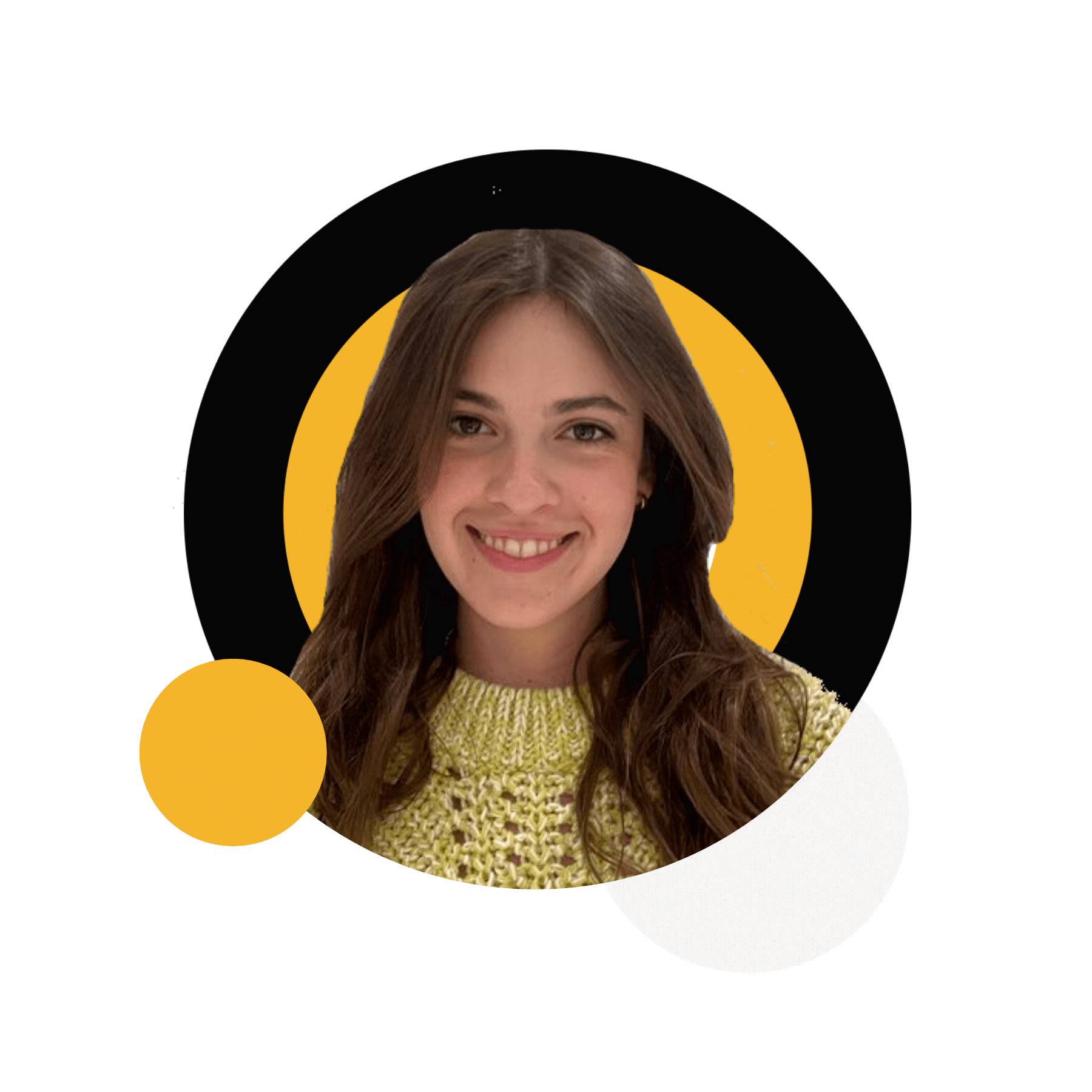 Get doola
We'll form your company, get your EIN, and help you open your business bank account. Get your LLC started in any of the 50 states, including Wyoming or Delaware.