How to Incorporate a Business in 10 Steps
Looking to expand your company and safeguard your personal assets and establish an independent legal entity? Incorporating your company is a prime option to take advantage of the legal protections offered by this business structure. But how does one go about the incorporation process? Let's explore the key details and the top ten steps on…
FORM MY COMPANY →
Looking to expand your company and safeguard your personal assets and establish an independent legal entity?
Incorporating your company is a prime option to take advantage of the legal protections offered by this business structure.
But how does one go about the incorporation process?
Let's explore the key details and the top ten steps on how to incorporate your business in this article.
What Is Incorporation?
Incorporation is a legal process that creates a separate entity for a business called a corporation. This procedure protects personal assets and limits liability for debts and obligations of the company.
Companies that face a significant risk of lawsuits or carry substantial debt, like medical practices, construction firms, and real estate developers, are examples of businesses that should consider incorporating. Doing so can safeguard their personal assets from potential legal conflicts or claims from creditors.
Incorporating can also be beneficial for companies seeking external financings, such as venture capital or angel investments, as investors generally prefer well-structured companies with transparent legal practices.
Why Should You Incorporate Your Business?
You may already know why you want to incorporate your business. Maybe it's the tax advantages, maybe you want to issue stock to raise capital, or maybe you just want to expand your business.
Whatever the reason, it's pertinent to discuss the benefits of incorporating a business as well as the potential risks that can be involved.
Below is an overview of the advantages of incorporating a business and the possible disadvantages.
Advantages:
Limited Liability: Incorporating a business limits the personal liability of its owners. This means that the owners are not personally responsible for the company's debts or legal liabilities. Instead, the corporation itself is responsible for these obligations. This is particularly important for small business owners, who may not have the financial resources to cover large debts or legal disputes.
Tax Benefits: Corporations can also provide tax benefits, including lower tax rates on business income, as well as deductions for expenses like salaries, benefits, and business-related expenses.
Access to Capital: Corporations can make it easier to raise capital, as investors are more likely to invest in a company that is structured as a corporation.
Perpetual Existence: Corporations can exist indefinitely, regardless of changes in ownership or management. This makes it easier to plan for the long term and to secure financing.
Disadvantages:
Cost: Incorporating a business can be expensive, as it requires legal and administrative fees.
Complexity: Corporations are subject to more regulations and administrative requirements than other business structures. This can make them more difficult to manage and operate.
Double Taxation: Corporations are subject to double taxation, meaning that they are taxed on their profits at both the corporate and individual levels. This can result in higher tax bills for both the company and its owners.
Ownership Structure: Corporations are owned by shareholders, which can lead to disagreements and conflicts among owners. This can make it difficult to make decisions and maintain a cohesive business strategy.
Entrepreneurs should carefully consider their long-term goals and consult with legal and financial experts to determine if incorporating their business is the right choice for their business.
10 Steps to Incorporating Your Business
Once you've determined that incorporation is the ideal choice for your company, it's essential to understand the process and the steps required. Incorporating a business can be intricate, requiring thorough planning and meticulous attention to detail.
In this section, you'll find ten actionable steps for incorporating your business:
1. Choose a Business Name
Beginning the incorporation process for your business involves choosing a name that is distinctive, memorable, and representative of the brand.
Start by brainstorming ideas that align with your company's values, offerings, and target audience. Consider factors such as ease of pronunciation, domain name availability, and potential brand conflicts.
Research to confirm that the name isn't already in use by another company and seek feedback from potential customers. After finalizing a name, register it with your state's business registration office.
2. Pick Your Location
The next step in incorporating your business is to choose a location that dictates the legal and regulatory obligations you must adhere to. The location can be a physical address, such as an office or storefront, or a virtual address or P.O. box.
Selecting a location is critical to ensure your business is registered and compliant with state regulations. This process typically entails researching state and local laws, obtaining required licenses and permits, and verifying that the location is suitable for your business.
Consulting with an attorney or business advisor is recommended to ensure full legal compliance with the laws in your chosen location.
3. Comply With Licensing and Zoning Laws
This entails securing any necessary permits or licenses to operate in your chosen location and confirming that your business activities align with local zoning laws.
Complying with these laws helps avoid legal penalties and ensures that your business is operating legally and ethically.
This process typically involves researching the requirements for your specific industry and location, submitting permit and license applications, and obtaining approvals from local and state regulatory agencies.
4. Decide on a Corporate Entity
The fourth step in incorporating your business is selecting a corporate structure, which dictates ownership, management responsibilities, and tax obligations.
The two primary corporate entities are Limited Liability Companies (LLCs) and Corporations (including S corporations and C corporations).
LLCs are often favored by small businesses due to limited liability protection, separating owners' personal assets from the business. They also offer flexible ownership and management structures, along with pass-through taxation.
Establishing an LLC requires filing articles of organization with the state, creating an operating agreement, and obtaining relevant licenses and permits.
Corporations are a bit more intricate but offer significant advantages for businesses that want to raise capital or have multiple owners.
Forming a corporation requires filing articles of incorporation with the state, drafting bylaws, issuing stock, and obtaining required licenses and permits.
5. Assign a Registered Agent
This individual or company is responsible for receiving legal documents and important notices on behalf of your business.
Appointing a registered agent is essential to ensure compliance with government regulations and to receive important legal notices promptly.
To do this, you must find a reliable and trustworthy individual or company and file the necessary paperwork with the state.
It's crucial to select a registered agent who is familiar with your state's legal requirements and has a physical address in the state where your business is registered.
6. Prepare and File Your Articles of Incorporation
This legal document officially establishes your business and includes details such as the name of the business, location, purpose, and names of the initial directors.
Preparing and filing your Articles of Incorporation is critical to legally establishing your company and determining its structure.
The process generally involves drafting the document per state requirements, paying any applicable fees, and filing the document with the appropriate state agency.
7. Write Your Corporate Bylaws
These internal rules and procedures govern the operation of your business, including the roles and responsibilities of directors and officers, decision-making processes, and meeting procedures.
Writing corporate bylaws is important to provide a clear operational framework and ensure that everyone involved understands their roles and responsibilities.
You will need to consult an attorney or business advisor about this to ensure that the bylaws comply with the law and are tailored to your company's needs.
Draft the bylaws clearly and concisely to ensure that all stakeholders receive a copy and understand the contents.
8. Create a Corporate Records Book
This can be a physical or digital binder containing essential legal documents such as the articles of incorporation, corporate bylaws, meeting minutes, and other records related to the operation of your business.
Creating a corporate records book is vital for keeping accurate and orderly records which can help demonstrate compliance with legal and regulatory requirements.
To create a corporate records book, obtain a binder, arrange the documents logically and neatly, and designate a person to be responsible for maintaining the records. Update the book regularly and store it in a secure location.
9. Select Your Board of Directors
The board of directors is responsible for overseeing the administration and management of the company.
The importance of selecting the right board of directors lies in ensuring that the company is led by individuals who have the necessary skills and experience to make sound decisions and lead the company to success.
The process of selecting your board typically involves identifying potential candidates, evaluating their qualifications and experience, and selecting those who will most effectively support the company's goals.
Ensure that board members have a clear understanding of their roles and responsibilities and that they are committed to acting in the best interests of the company and its stakeholders.
10. Finalize Other Federal and State Permits and Licenses
The final step in incorporating your business is securing all required federal and state permits and licenses.
This entails obtaining an Employer Identification Number (EIN) from the Internal Revenue Service (IRS), opening a bank account, acquiring necessary insurance policies, and obtaining any other permits or licenses required for your industry or location.
To obtain these permits and licenses, research the specific requirements for your industry and location, submit the required applications and paperwork, and pay any associated fees.
Be sure to obtain all required permits and licenses before conducting business to avoid legal penalties or litigations.
The Essential Guide to Incorporating Your Business
Incorporating your business may be a complicated endeavor, but by adhering to the steps outlined above, you can set your business up for long-term success.
From selecting a business name to obtaining federal and state permits and licenses, each stage is crucial for establishing a legally compliant and profitable enterprise. The process can be daunting, which is where doola's bookkeeping services come in handy.
We offer an array of services, such as registering your documents, tax preparation, and business advisory services to help you navigate the incorporation process, and ensure your financial records are accurate and up to date.
Reach out today to discover how you can incorporate your business with the support of our leading professionals.
FAQs
How much does it cost to incorporate a company?
The cost of incorporating a company can vary depending on the state and type of entity but typically ranges from a few hundred to a few thousand dollars, including legal and filing fees.
What are the best states to incorporate a business?
Delaware, Nevada, and Wyoming are popular choices due to their favorable tax laws, business-friendly regulations, and strong legal protections for businesses.
What are the different types of incorporated companies?
The different types of incorporated companies include Limited Liability Companies (LLCs), C corporations, S corporations, and B corporations, each with unique advantages and disadvantages in terms of ownership, taxation, and liability.
How long does it take to incorporate a business?
The time required to incorporate a business can vary by state and type of business but generally ranges from a few days to several weeks. Some states offer expedited processing for an additional fee.
Can a foreigner incorporate in the US?
Yes, a foreigner can incorporate a business in the US. However, they will need to comply with all federal and state requirements for incorporation — including obtaining the necessary visas, tax identification numbers, and business licenses.
Doola's website is for general information purposes only and doesn't provide official law or tax advice. For tax or legal advice we are happy to connect you to a professional in our network! Please see our
terms
and
privacy policy.
Thank you and please don't hesitate to reach out with any questions.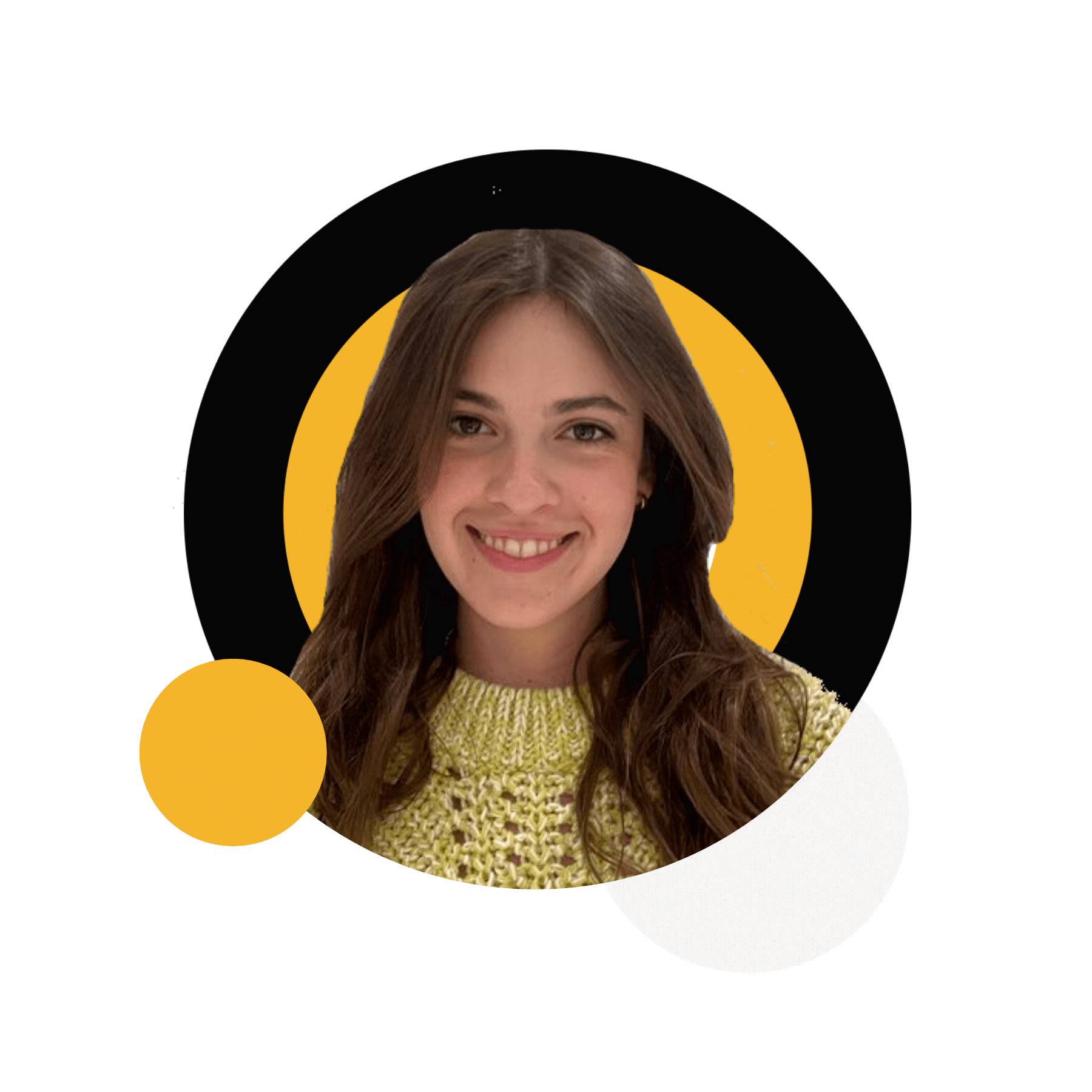 Get doola
We'll form your company, get your EIN, and help you open your business bank account. Get your LLC started in any of the 50 states, including Wyoming or Delaware.