25 Coffee Shop Name Ideas
Published on
April 14, 2023
Are you a coffee aficionado who dreams of owning a cozy little coffee shop? Well, before you start steaming milk and grinding beans, you need to come up with the perfect name for your caffeine haven. But don't let the pressure get to you – with a little creativity and inspiration, you'll be brewing up…
FORM MY COMPANY →
Are you a coffee aficionado who dreams of owning a cozy little coffee shop? Well, before you start steaming milk and grinding beans, you need to come up with the perfect name for your caffeine haven.
But don't let the pressure get to you – with a little creativity and inspiration, you'll be brewing up a catchy and memorable name in no time.
Why a Good Coffee Shop Name Is Important
The name is often the first thing customers notice about a business. A name is not just a name. It plays a significant role in shaping their perception of your business. A well-chosen name can capture the attention of potential customers, create a positive and memorable impression, and set you apart from other coffee shops in the area. 
How to Choose the Best Name for a Coffee Shop
Here are steps you can take to find the perfect name for your coffee shop:
Determine Your Brand Proposition
First, determine your brand proposition. This means identifying the unique core value that your coffee shop offers to customers, whether it's quality coffee, cozy ambiance, or friendly service. Your name should reflect this value proposition and help differentiate your business from competitors.
Know Your Target Market and Competitors
A little bit of research can really help you brainstorm name ideas. By taking the time to understand who your ideal customer is, you can create a name that speaks directly to them. This can help you create a strong brand identity and establish a connection with your target audience right from the start.
If your target audience is mostly young professionals, you may want to think of a shop name that's modern, sleek, and professional. If your target audience is more focused on sustainability and eco-friendliness, consider a name that reflects those values.
Ask for Feedback From Family, Friends, and Potential Customers
Once you have a list of potential coffee shop names, ask people close to you and those within your target audience to provide their feedback on those names.
Ask them to rank or rate the names based on how easy they are to remember, how unique they are, and how well they represent your brand. Be open to any suggestions, changes, or modifications they would make to the names.
Another way to get feedback is through a social media survey. Create a poll or questionnaire and share it with your network for their input. This can help you gather a larger sample size of feedback and opinions.
Make the Name Short, Easy to Spell, and Memorable
Creating a business name that is short and simple to spell will make it easier for customers to remember your name and find your coffee shop online.
A great name should be catchy and easy to remember, making it more likely that potential customers will think of your coffee shop when they want a caffeine fix. If your name is too complicated to spell, it can make it harder for customers to find your shop online or recommend it to their friends.
Avoid Trendy Names
While trendy names may seem appealing at the moment, they can quickly become outdated and lose their appeal over time. Remember, your coffee shop is a business, and you want to choose a name that will stand the test of time.
Consider Including Your Location
Including a location in the name can help draw in local clients and foster a sense of neighborhood. For a coffee shop in a particular area of a city, names like "Brooklyn Beans" or "Uptown Brews" might be appropriate.
You could refer to the fact that your coffee shop is housed in a historic structure or famous landmark in the name. For a coffee shop housed in a historical structure, names like "The Old Mill Coffee Company" or "The Lighthouse Cafe" might be appropriate.
However, it might be best to avoid including a specific location in the name if your goal is to expand to multiple locations or franchises in the future to avoid limiting the brand's potential reach.
Check if the Domain Name is Free
Checking if the domain name is free means verifying whether a particular website domain name is available for purchase and use. It is important to ensure that the domain name you choose for your coffee shop is available, as this will be the web address for your website, making it easier for customers to find you online.
To check if the domain name is free, you can use a domain name registrar website, such as GoDaddy or Namecheap. Enter your desired name and the tool will search for available domain names. If the name is taken, it may suggest similar alternatives or you may need to choose a different name altogether. Once you find an available domain name, you can purchase it and use it for your coffee shop's website.
25 Coffee Shop Name Ideas
Here are 25 coffee shop name ideas to get your creativity flowing:
Brewtopia
The Daily Grind
Caffeine Fix
Cuppa Joy
Bean Scene
Aroma Avenue
Buzzworthy Coffee
Wake Up Call
Steamy Mugs
The Grind House
Perk Up Cafe
Jittery Joe's
The Roasted Bean
Espresso Yourself
Coffee Haven
Sip & Savor
Mocha Madness
Java Joint
Grounds for Thought
Pour Over Place
Coffee Corner
Bean Counter
Brewed Awakening
Cafe Culture
The Coffee Coop
10 Steps for Starting Your Coffee Shop
Now that you've come up with a name for your coffee shop, it's time to start planning how to turn it into a successful business.
Develop a Business Plan
A coffee shop business plan outlines your business idea and how you plan to make it successful. It covers important details like the cost of setting up your coffee shop, how you'll finance those expenses, and your projected earnings.
When crafting your coffee shop business plan, consider the specific needs and goals of your business. Think about your menu, pricing, target market, and unique selling proposition. Include a detailed financial plan that covers startup costs, ongoing expenses, and projected revenue.
Don't rush the process of creating your coffee shop business plan. Take your time to research, analyze, and revise it until you feel confident in its accuracy and effectiveness.
Choose Your Business Structure
The business structure you choose will determine how your business is taxed, how profits and losses are distributed, and the level of personal liability you will have as a business owner. 
Sole Proprietorship
A sole proprietorship is the simplest and most common business structure. It's easy to set up, and the owner has complete control over the business. However, the owner is personally responsible for all business debts and liabilities.
General Partnership
A partnership is similar to a sole proprietorship, but with two or more owners. This can make it easier to raise funds and share responsibilities, but each partner is still personally responsible for the business's debts and liabilities.
Limited Partnership
A limited partnership may be a suitable business entity for a coffee shop if you are looking for shared control and management of the business while limiting personal liability. In a limited partnership, there are one or more general partners who manage the business and are personally liable for its debts and legal obligations and one or more limited partners who do not participate in the day-to-day operations of the business and have limited personal liability.
Limited Liability Company
A Limited Liability Company (LLC) is a hybrid between a partnership and a corporation. It offers limited liability protection to its owners, meaning their personal assets are generally protected if the business incurs debt or legal troubles. However, forming an LLC can be more complex and expensive than a sole proprietorship or partnership.
Corporation
A corporation is a separate legal entity from its owners. This means that the corporation is responsible for its own debts and liabilities, and the owners generally have limited personal liability. However, forming a corporation can be complicated and expensive, and the owners may be subject to double taxation.
Look for Funding
There are options available to you if you require funding for equipment, inventory, or space leasing. Applying for a small business loan from a bank or financial institution that specializes in funding small businesses is one such option that you can consider.
Another option is to opt for crowdfunding, which enables you to raise funds from a large group of people via online platforms such as Kickstarter. However, to succeed with crowdfunding, you need to develop an appealing pitch that inspires potential supporters to back your coffee shop.
Register Your Business
After choosing a name, make sure it's available. This means conducting a search on the Secretary of State website in the state where you'll be operating your business. If the name is available, you can move on to registering for a business license and tax ID number.
The specific registration process varies by state, so it's best to check with your state's Secretary of State office to find out what's required. Typically, you'll fill out an application and pay a fee. You may need to provide additional documentation such as proof of insurance.
Obtain Licenses and Permits
Before you can start serving up your delicious coffee, you'll need to obtain the necessary licenses and permits. These requirements also vary by state, so check with your state's Secretary of State office to find out what's required. You may need a health department permit or food service permit.
Open a Business Bank Account
A business bank account will keep your personal and business finances separate. This will help you keep track of your finances and make tax season much easier. Shop around and compare fees and features to find the right bank for your business.
Avail of Business Insurance
Nobody wants to deal with the headaches of accidents, natural disasters, or lawsuits, but they can happen to anyone. If you're not properly protected, they could seriously harm your business or even run it into the ground.
That's why getting business insurance for your coffee shop is a must. It can help cover the costs of unexpected events like accidents, theft, and natural disasters. Plus, it can also protect you from lawsuits that could be costly to your business. With the right insurance coverage, you can rest easy knowing that your coffee shop is properly protected and you can focus on making delicious coffee and happy customers.
Hire and Train Your Team
Your employees are the ones who make your coffee shop come to life. They're the heart and soul of your business, which is why it's crucial to hire the right people and give them proper training. This means creating clear job descriptions, posting job ads, interviewing candidates, and running background checks.
Once you've found the right people, provide them with thorough training on how to prepare delicious coffee, interact with customers, and follow important safety and health guidelines. A well-trained team will help your coffee shop run smoothly and create a positive experience for your customers.
Buy Necessary Equipment and Materials
When setting up a coffee shop, it's important to have all the necessary equipment and materials to get started. Here's a list of some essential items you'll need to consider:
Espresso machine and grinder
Coffee makers (drip, pour-over, etc.)
Refrigerators and freezers
POS system (point-of-sale)
Display cases for pastries and baked goods
Dishwasher and cleaning supplies
Tables
Chairs
Cups
Mugs
Utensils
Coffee beans
Milk
Sugar
Flavored syrups
Other necessary ingredients
Decorative items
Signage
Promote and Advertise Your Coffee Shop
You'll definitely want to create a website for your coffee shop. If you aren't tech-savvy, hire a web designer or other professionals from online freelance services like Fiver. A website helps potential customers find you online and learn more about your business. You can also optimize your website for search engines (known as SEO) or use pay-per-click (PPC) advertising to drive traffic to your site.
Social media is another great way to promote your coffee shop. Create accounts on platforms like Facebook, Instagram, and Twitter to connect with your audience and share updates about your business. You can also attend events in your community, such as farmer's markets or festivals, to get the word out about your shop.
Joining professional organizations, such as local coffee associations or business groups, can also be a great way to network and get your name out there.
Perk Up Your Business With doola
Remember, it's not just a name, it's a brand. So brew up a strong cup of coffee, put on your thinking cap, and get ready to name your way to success. If you need any help keeping track of your business finances, just call on doola – the bookkeeping sidekick who always has your back (and your ledger).
FAQs
How can I make my coffee shop unique?
To make your coffee shop unique, consider offering specialty coffee drinks, hosting events or live music, showcasing local artwork, and creating a cozy and inviting atmosphere.
Is a small coffee business profitable?
Yes, a small coffee business can be profitable if managed properly. Success factors include having a solid business plan, offering high-quality products, controlling costs, and building a loyal customer base.
Why is the coffee shop business popular?
The coffee shop business is popular due to the high demand for coffee and the desire for a comfortable, social atmosphere to enjoy it in. Coffee shops have become popular meeting places for friends, colleagues, and students.
How can I promote my small coffee shop?
You can promote your small coffee shop by creating a strong online presence, offering promotions and discounts, hosting events or workshops, partnering with other local businesses, and using social media to engage with customers.
Doola's website is for general information purposes only and doesn't provide official law or tax advice. For tax or legal advice we are happy to connect you to a professional in our network! Please see our
terms
and
privacy policy.
Thank you and please don't hesitate to reach out with any questions.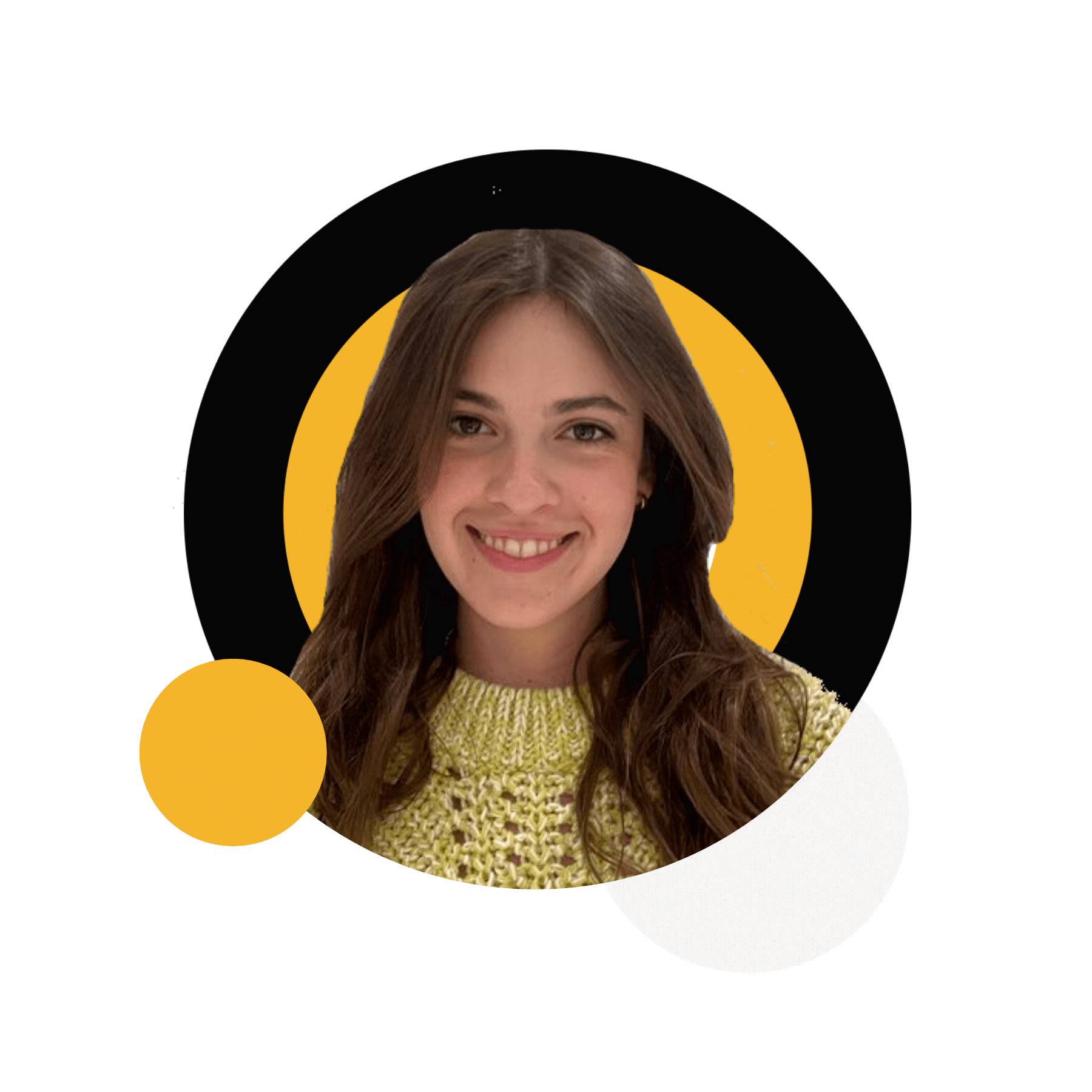 Get doola
We'll form your company, get your EIN, and help you open your business bank account. Get your LLC started in any of the 50 states, including Wyoming or Delaware.