Light Up Your Business: 200 Candle Company Name Ideas
Published on
April 27, 2023
Starting a candle company is a great way to launch a successful online business. The startup costs can be low and the margins on candles can be quite high. This sets up a great money-making opportunity for ambitious entrepreneurs. But a candle company is highly reliant on proper branding, and a key part of that…
FORM MY COMPANY →
Starting a candle company is a great way to launch a successful online business. The startup costs can be low and the margins on candles can be quite high. This sets up a great money-making opportunity for ambitious entrepreneurs.
But a candle company is highly reliant on proper branding, and a key part of that branding starts with the name of the company.
In this article, we'll go over effective strategies to help you develop the perfect name for your candle company so that it reflects your brand and vision perfectly.
Importance of a Good Candle Business Name
When it comes to building a successful brand, it all starts with the name. A great name can instantly convey so much information about the business and what it stands for.
Since consumer attention can be so fleeting, it's important to convey as much information as possible in the shortest amount of time. Having a business name that instantly evokes the emotion or imagery you want for your brand is one of the best ways to achieve this.
Tips for Choosing the Best Name for a Candle Company
You've already decided on starting a candle business, so now it's time to start working on a name. Below are key considerations to help your ideas and creativity flow.
Choose a Name That Is Catchy and Memorable
This seems obvious, but many people overlook this simple strategy. A catchy name that is easy to remember will be far more useful than a name that tries to include too much information or tries to be fancy or clever.
Your name can be more than one word but try to make the first word of the name something that's easy to remember. Most brands are known by one word even if their full name may contain other specific words.
Pick a Name That Hints at the Kind of Candles You Sell
If you have a specific niche of candles you sell, you need this to be part of the brand name.
For example, if you produce candles for relaxation and your brand imagery will be mostly calming colors and relaxed scenes, your name needs to match.
Think of single words which can perfectly capture the brand image. In this case, start with words like Serene or Bliss and keep brainstorming until you have a shortlist. This works for relaxation or aromatherapy candles, but you can use a similar strategy depending on the candles you specialize in.
Try combining words or even use an online thesaurus to expand your search.
Consider Including Your Location
If you are producing your candles in a certain area that has a very specific history or image, consider including that in the brand name. Places like New York, Hawaii, or Colorado all have immediate imagery associated with them.
In addition, even if you don't produce your candles in a certain area, you can use an area or city as part of the name if you believe it completes the branding image.
This is a common practice in business branding, so remember, you don't always have to live in the place you want your products associated with.
Some names may not be specific locations but still evoke certain images. For example, Yankee Candle immediately brings to mind rustic and traditional imagery.
Address Your Target Market
Use research or try to imagine who your typical customer will be. Will they mostly be male or female? What age group will be the most likely to buy your product?
These are all considerations when developing a name. In recent years, these rules have relaxed a bit and names can often cross many demographic boundaries and still be successful. This is something to be mindful of so that you don't push away potential customers with a name that doesn't appeal to them.
Ask for Feedback From Family, Friends, and Potential Customers
When you have a shortlist of names, or even have decided on a name, ask around your social circle to see what people think. Remember to have an open mind when doing this.
Don't be argumentative or defensive, simply take in their feedback and digest it for a few days or even longer.
Whatever your decision, make sure it is your decision. Advice and feedback are great, but ultimately it's your company and your name.
Check if the Domain Name Is Available
This is why it's great to have a shortlist of names. Often, a business name may already be taken or may be difficult to brand due to companies with similar names.
If you choose a name that is very similar to a large company, even if it's in a different industry it may be hard to differentiate the two for consumers doing a web search.
This also means that the domain name or an easy variation of it needs to be available.
200 Candle Company Name Ideas
Lumiere Luxe
Wick & Glow
Serenity Scents
Ember Emporium
Hearth & Home
Scented Dreams
Radiant Relaxation
Cozy Candles Co.
Twilight Treasures
Flame & Fragrance
Tranquil Times
Sweet Serenade Candles
Aromatherapy Artisans
Lux Candle Co.
Fireside Flair
Cosmic Candles
Pure Candle Company
Bliss Candles
The Candle Collective
Wyoming Candle Company
Illumine Candles
Savvy Scents
Terra Candles
Wick'd Wonders
Zen Candles
Luminary Lights
Light & Lovely Candles
Wax and Wicks
Sparkle & Shine
Aromatherapy Candles
Flicker & Glow
Candle Cove
Blissful Scents
Candle Dreams
Bright Nights
Happy Hearth Candles
Sweet Sensations
Candle Cozy
Firelight Candles
Pure Delight Candles
A Candle in the Wind
Illuminated Living
Candle Comfort
Zen Candle Company
Ambiance Candles
Candle Connection
Waxy Wonders
The Candle Club
Flame & Co.
Heavenly Scents
Sparkling Lights
Candle Café
The Candle Garden
Candle Crafters
Mystic Candles
Lighten Up Candles
Aroma Bliss
Candle Creations
Candle Haven
Cozy Corner Candles
Heavenly Candle Co.
Wildfire Candles
Candle Magic
Candle Oasis
Serene Scents
The Candle Store
The Illuminated Co.
Candle Couture
The Candle Emporium
The Scented Candle Co.
Flicker & Flame
Candle Lighters
The Candle Cartel
Scented Wicks
Wax on Wax off
Zenful Candles
Candle Cottage
The Candle Boutique
The Candle Loft
The Candle Library
The Candle Nook
The Candle Palace
The Candle Vault
The Candle Workshop
The Candle Xchange
The Candle Zone
The Flicker Factory
The Scented Den
Burning Bright
The Candle Clubhouse
The Candle Cove
The Candle Den
The Candle Gallery
The Candle House
The Candle Lab
The Candle Shoppe
The Candle Society
The Candle Studio
The Candlelight Co.
The Cozy Candle
The Flame Shop
The Light Company
The Scented Room
The Scented Wick
The Wick Co.
Wick & Wax Co.
Wick Away
Wick it Up
Wick Street Candle Co.
Wick-ed Candles
Wick-er Candle Co.
Wicked Wax
Wick-It Candle Co.
Wick-It Candles
Wickless Candles
Wicks & Scents
Wicks and Stones
Wicks n' More
Wicks Unlimited
Wildflower Candles
WonderWicks
Woodland Candles
World of Candles
Zen Candle Co.
Zen Garden Candles
Zenful Scents
Zoe's Candle Co.
A Candle Above
Angelic Scents
Artisan Candles
Aromatic Candles
AromaTique
Bayou Candles
Beachside Candles
Blue Sk
Lumiere Candles
Wax & Wane Co.
The Candle Co.
Light My Fire Co.
Flicker & Glow Co.
Twilight Candles
Aroma Candle Co.
Candle Bliss Co.
Candle Castle
Candle Emporium
Candle Essence
Candle Horizon
Candle Island
Candle Kingdom
Candle Light Co.
Candle Paradise
Candle Passion
Candle Quest
Candle Reign
Candle Sanctuary
Candle Seasons
Candle Serenity
Candle Spark
Candle Temptation
Candle Traditions
Candle Universe
Candle Valley
Candle Vibes
Candle Whisperer
Candle Zen
Candles & Co.
Candlewick & Co.
Candleworks Co.
Everlight Candles
Exquisite Candles
Flame & Wax Co.
Flames & Fragrance Co.
Fragrant Flames Co.
Glow Candle Co.
Heart & Flame Co.
Illumination Candles
Infinite Candle Co.
Lavish Candle Co.
Luminous Candles
Luxe Candle Co.
Luxurious Candles
Mystical Candles
Natural Light Co.
Northern Lights Candle Co.
Oasis Candles
Ocean Breeze Candles
Old World Candle Co.
Onyx Candle Co.
Pacific Candle Co.
Paradise Candle Co.
Pearl Candle Co.
Perfect Candle Co.
Pure Candle Co.
Radiant Candles
Rustic Candle Co.
Scented Flame Co.
Scented Lights Co.
Serene Candle Co.
Serenity Candle Co.
Simply Candles
Remember your business name must be 100% unique to your state. You can find out if a candle company name is available in your state by searching through your state's LLC database.
7 Steps for Starting a Candle Company
Once you've decided on the name and checked for its availability, it's time to make it all official by creating a legal business entity. This may seem complicated for those who tend to focus on creativity and art, but by following the simple steps in order, it can be very easy.
Write a Business Plan
A business plan is like a roadmap for your business. It clearly outlines your brand and your vision for the company. Things like your products, your target market, how you plan to market your products, and other core aspects are included in the plan.
Don't overlook this step as it helps to solidify your vision and gives you a founding document that you can refer back to.
Decide on Your Business Structure
Your business structure is how your business is seen legally by the state and federal government. There are several choices and each one has its benefits and drawbacks.
Sole Proprietorship
A sole proprietorship is the most simple form of business registration. It simply means you are the sole owner of the entity and all proceeds go to you. When doing this, you will also need a DBA or Doing Business As if you are doing business under the name of a business and not your personal name.
General Partnership
A general partnership is when two or more members jointly share ownership of the business. In a general partnership, the shares are generally equal among the owners, although there can be agreements where the shares are not equal depending on various circumstances.
Limited Partnership
A limited partnership means that one or more members of the partnership share a limited portion of the liability based on their investment or another form of agreement. The primary partner still holds the majority of liability.
Limited Liability Company
A Limited Liability Company or LLC is a unique entity in that it can be set up as a sole proprietorship, a partnership, or even one of several types of corporations.
The benefit of an LLC is that it protects the founders from personal liability should the LLC be sued or otherwise threatened by a judgment.
In contrast, a non-LLC sole proprietorship does not shield the owner's personal assets from liability. However, an LLC, even with one member, would offer that member personal liability protection.
An LLC is a very popular choice when choosing a business entity, but it does have certain aspects that can be tricky when registering.
Corporation
A corporation is also a common business entity, however, it does involve more complexity in some cases than the previous options.
You can choose between a C corporation and an S corporation. An S-corp is usually more popular with smaller businesses and offers certain tax advantages. Similar to an LLC, incorporation also does offer personal liability protection for the founders or owners.
Maintaining a corporation does require certain quarterly and annual paperwork that must be maintained to keep the corporation within regulations. Because of this, a corporation is generally only needed by larger businesses that have more complex requirements and accounting structures.
Register Your Business
In some states, you may have to register your online business. However, if you already created an LLC or corporation then your name is registered in the state and no other companies can use that name.
If you're a sole proprietorship or partnership, you may need to register a DBA or "doing business as". This is essentially alerting the government that you are using a fictitious name other than your own to conduct business.
Finally, you'll also want to register with the federal government by obtaining an EIN or Employer Identification Number. This number is given by the Internal Revenue Service (IRS) and it identifies your business for tax purposes.
Certain state and local governments may have additional registration requirements. You can contact your local Secretary of State's office for more information.
Obtain Licenses and Permits
Depending on your area, you may also need certain licenses or permits to conduct business. This is mostly true for retail businesses, but some areas do have requirements for online businesses.
As for selling candles specifically, there are generally no permits required specific to candle making, although they do need to follow FTA and CPSC guidelines. This generally involves labeling all ingredients and not using any prohibited substances, such as lead.
Open a Business Bank Account
You will want to open a business bank account under the name you have registered to do business as. It's important to open a separate business banking account and not use your personal account.
Using a personal account can lead to tax issues and liability issues down the road.
If you've incorporated or registered as an LLC and have an EIN, you should have all you need to open a business banking account.
Make sure to shop around to various banks to find one with terms and other requirements that best fit your needs.
Business Insurance
Depending on how you plan on selling your candles, you may want business insurance. If you are selling them at a retail location, you will likely be required to carry specific insurance with certain coverages to obtain the lease.
For an online business, you can still obtain business insurance if you want extra protection. There are options for protection from various things that can threaten your business. This includes cyber attacks, loss or theft, or protection or coverage for lawsuits.
Market Your Candle Business
There are a lot of different ways to market your new business, but it's usually best to start with the free methods that are available to you.
Now that you have your name and business registered, you want to start setting up social media accounts for the business. If you're already familiar with popular social media sites, this should be no problem. Otherwise, focus on one or two that you're most comfortable with or have the most experience with.
Since any social media account takes time to grow, it's best to start these as soon as possible and start posting regularly.
Next, there are advertising options such as paid search advertising and other forms of online marketing.
These can be very useful, but they also require a bit of experimentation to turn a profit, even for an experienced marketer. So if you decide to try paid online advertising, make sure to start with a small campaign and carefully measure the results.
If you are finding success with your advertising, then you can slowly scale up.
Take the Next Step and Make Your Candle Business a Reality
Starting a new business can be very exciting and full of opportunities, so it's important to get off to the right start to ensure the highest possibility of success.
That means registering your business the right way so that all your paperwork is to secure a bank account and other tools. Let our business experts at doola help your dreams come to life with fast and easy LLC registration.
There are no credit checks or background checks and you can complete the entire process from your computer or phone.
Contact doola today and learn how easy it is to turn your dream business into a reality.
FAQs
How can I make my candle business unique?
You'll first want to do market research to see what other candle businesses are focused on. Determine what works and what doesn't, then put your unique spin and personality on it.
How do I brand my candle business?
Branding incorporates all aspects of your business and how it is perceived by customers. From the name to the logo, to the colors used throughout your website and marketing materials. All of it should convey the same message and vision you want customers to notice. Having a strong initial vision for what your company should be makes branding much easier.
Are candles a profitable business?
Yes. The candle business can be profitable because the cost of materials is relatively low and the markup or margins can be rather high. This makes for a profitable product to sell.
Is starting a candle business smart?
If done correctly and by following the steps we've outlined in this article, starting a candle business can be a very smart move if you dedicate your efforts to achieving success.
Is there a big market for candles?
Yes. The National Candle Association states that over $3 billion in candles are sold in the U.S. per year. Candles are used for decoration, aroma, lighting, and other reasons. So there are several different areas you can choose to pursue in the candle industry.
Doola's website is for general information purposes only and doesn't provide official law or tax advice. For tax or legal advice we are happy to connect you to a professional in our network! Please see our
terms
and
privacy policy.
Thank you and please don't hesitate to reach out with any questions.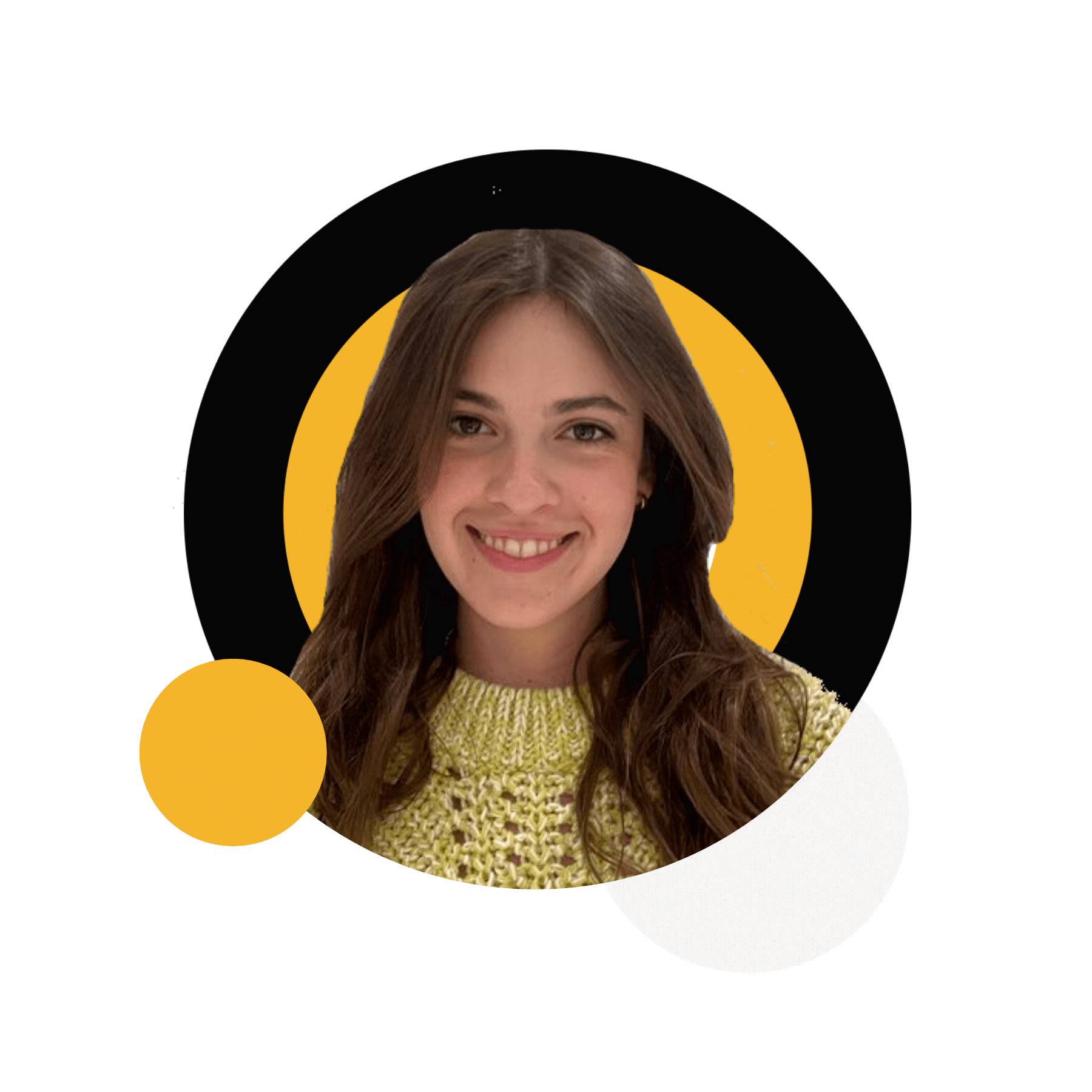 Get doola
We'll form your company, get your EIN, and help you open your business bank account. Get your LLC started in any of the 50 states, including Wyoming or Delaware.