Relax and Rejuvenate: 200 Unique Spa Name Ideas for Your New Business
Published on
April 27, 2023
Spas are a haven for relaxation and tranquility, so you want your spa business name to evoke these emotions in potential clients. However, it can often feel difficult to find the perfect name, particularly because this is a very competitive industry and the names you shortlist might already be taken by other businesses. The process…
FORM MY COMPANY →
Spas are a haven for relaxation and tranquility, so you want your spa business name to evoke these emotions in potential clients. However, it can often feel difficult to find the perfect name, particularly because this is a very competitive industry and the names you shortlist might already be taken by other businesses. The process can feel unnecessarily stressful if you remain unable to find a name that best represents your vision for the business.
Take an innovative approach to name your business and you'll find it much easier to choose a name that ticks all of the boxes. It just requires changing the way you come up with potential names. The following tips walk you through the process of easily generating unique spa names.
Importance of a Good Spa Name
The main reason why you want to choose a good spa name is to differentiate your business from the competition. There may already be many competitors in the area where you're setting up the business. It needs to stand out in more ways than one and chief among them is the name. When people search for spas in that area, the name should catch their eye and convince them to learn more about your business.
A unique name is also central to your marketing strategy. All of the time and resources that you pour into creating the branding materials will effectively go to waste if the name isn't good enough to attract customers.
Established businesses can rely on reviews and referrals even if their name doesn't remain as unique in the future. For new businesses, it's considerably difficult, since they don't have an existing client base to fall back on. It won't matter if you provide the best treatments at attractive prices if the business name fails to generate interest.
Tips for Choosing the Best Name for a Spa Business
Take time to brainstorm spa name ideas while keeping the following tips in mind as you go through the process. They provide a different perspective and help you take a more holistic approach as you set out to find the perfect name for your spa business.
Choose a Name that Is Short and Unique
You want to avoid generic names as they may be too similar to other businesses in the area. The goal should be to come up with a name that's short and memorable while also being unique. It must be easy for customers to understand and pronounce. A memorable name also ensures that customers don't forget your business and go elsewhere when they require services.
It should be consistent with the rest of the branding and be representative of the values and vision of your business. Avoid the temptation to stuff the name with unnecessary details in a bid to make it stand out. Focus on making it unique enough that people are enticed to learn more about the business.
Pick a Name That Tells About Your Brand Proposition
Your brand proposition is the representation of the benefit that customers get when they choose your business over another. Consider incorporating this into the name so that it's immediately apparent to customers why they should come to your spa.
For example, if you're located in a busy metro area and specialize in providing express services, that's a crucial detail to mention in the name. When customers who need a specific service search for spas in the area, they'll know simply from seeing the name that you can get them sorted quickly. This may make them disregard the other options and choose your business.
Consider Including Your Location
Local search can be a very lucrative source of traffic that you can tap into by incorporating the location in the business name. For example, people living in a certain neighborhood will likely search for spas online by including the area name. With the location in the name itself, they will instantly know which business is located in their area without having to figure it out for themselves.
There may be other spas in that area but unless that's evident from their name, the customers have no way to find that out if they don't manually check the address.
Identify Your Target Market
Be mindful of your target market when finalizing a name. This is largely based on the services you offer. For example, if your spa specializes in deep tissue massage, your ideal target market is customers who want that type of massage, not those who prefer a different type.
With this realization in mind, consider incorporating the target market in the name. This will make the business appear highly specific and enable it to attract customers who are looking for a particular service.
Brainstorm With Family and Friends
Finding the best name for your spa business can be a collaborative effort. It's a great way to enhance creativity. Bounce off the ideas that you've had with your friends and family members to see what they think about them. Ask them for their recommendations and suggestions to expand your list.
An outsider's perspective can be very useful as it's quite common to feel boxed in by your choices. Often, all it takes is a fresh pair of eyes to figure out a minor yet evident change that can be the difference between a good and a great business name.
Check if the Domain Name is Available
It's very important for the business name and the domain name to match. It would look very odd if the two are different and it certainly won't inspire confidence in new customers. Before you file all of the paperwork to register the business with the name you've picked, do a quick search online to see if the domain name is available.
If it's not, you'll need to pick a different name. If you find that it's available, go ahead and register the domain so that you can eventually build up the online presence around it. It takes seconds to find out if a domain name is available and registering a new domain doesn't take more than a few minutes.
Get Ideas From Pinterest and Google
Inspiration can come from anywhere and in the spa industry, Pinterest and Google can be one of the most important sources of inspiration. Discover related content on Pinterest to see industry trends and utilize that knowledge to come up with a unique name for your business.
As the world's leading search engine, Google is where the vast majority of people go to find businesses near them. Take some time to figure out what strategies are working for others in the business. Adapt your strategies to ensure you can extract more value from the search engine.
200 Cool and Classy Spa Name Ideas
Nirvana Spa
Blissful Escapes
Palace of Peace
Spatopia
Amethyst Retreat
Sawadika Thai Massage
The Healing Touch
Body and Spirit Spa
Ohm Wellness Center
Daydreams Express Spa
Massage Heaven
Spa Getaway
Urban Relax Spa
Boss Babes Spa
Serenity Wellness
Spa Queens
Bodybeat Massage Center
Daily Detox Club
Blossom Wellness Sanctuary
Hot Stone Massage Experts
Royal Thai Wellness Center
Massage Luxe
The Beauty Haven
Chakra Healing Arts
La Belle Époque
Serenity Spa
Tranquil Spa
Blissful Spa
Relaxation Spa
Revitalize Spa
Renewal Spa
Rejuvenate Spa
Peaceful Spa
Serene Spa
Calm Spa
Oasis Spa
Harmony Spa
Zen Spa
Enchanting Spa
Lavender Spa
Rose Spa
Lotus Spa
Lily Spa
Orchid Spa
Jasmine Spa
Aroma Spa
Renew Spa
Refresh Spa
Radiance Spa
Glow Spa
Harmony Wellness Spa
Heavenly Spa
Revive Spa
Lavish Spa
The Spa Experience
The Pampered Spa
The Tranquility Spa
The Serene Spa
The Oasis Spa
The Relaxation Station
The Rejuvenation Spa
The Renewal Room
The Retreat Spa
The Haven Spa
The Zen Den
The Escape Spa
The Sanctuary Spa
The Blissful Spot
The Wellness Spa
The Renewal Experience
The Harmony Room
The Tranquility Den
The Serenity Room
The Relaxation Haven
The Rejuvenation Spot
The Oasis Haven
The Renewal Zone
The Retreat Room
The Haven Den
The Zen Oasis
The Escape Haven
The Sanctuary Room
The Blissful Haven
The Wellness Spot
The Renewal Station
The Harmony Den
The Tranquility Room
The Serenity Den
The Relaxation Zone
The Rejuvenation Haven
The Oasis Zone
The Renewal Haven
The Retreat Den
The Haven Room
The Zen Experience
The Escape Zone
The Sanctuary Den
The Blissful Room
The Wellness Haven
The Renewal Den
The Harmony Zone
The Tranquility Haven
The Serenity Spot
The Relaxation Oasis
The Rejuvenation Experience
The Oasis Den
The Renewal Oasis
The Retreat Zone
The Haven Haven
The Zen Haven
The Escape Room
The Sanctuary Zone
The Blissful Experience
The Wellness Oasis
The Renewal Spot
The Harmony Haven
The Tranquility Oasis
The Serenity Zone
The Relaxation Den
The Oasis Experience
The Retreat Haven
The Haven Oasis
The Zen Room
The Sanctuary Spot
The Blissful Zone
The Wellness Den
The Harmony Oasis
The Tranquility Zone
The Serenity Experience
The Rejuvenation Room
The Retreat Spot
The Zen Zone
The Escape Oasis
The Sanctuary Haven
The Wellness Room
Tranquil Escape Spa
Relax & Renew Spa
Rejuvenation Spa
Pure Serenity Spa
Radiant Skin Spa
Calming Waters Spa
Crystal Spa
Enchanted Spa
Elegant Spa
Breathe Spa
Renewed Youth Spa
Vitality Spa
Refined Spa
Serene Moments Spa
Tranquility Spa
Nature's Spa
Quiet Mind Spa
Pure Bliss Spa
Balance Spa
Soothing Touch Spa
Paradise Spa
Ocean Breeze Spa
Blue Lotus Spa
Aura Spa
Zen Garden Spa
Inner Balance Spa
Utopia Spa
Fountain of Youth Spa
Healthy Glow Spa
Essence Spa
Serenity Now Spa
Renewed Life Spa
Serene Escape Spa
Reflections Spa
Tranquil Moments Spa
Euphoria Spa
Rebirth Spa
Pure Relaxation Spa
Harmony & Balance Spa
Heavenly Touch Spa
Ocean View Spa
Relax & Revive Spa
Serene Soul Spa
Balance & Bliss Spa
Urban Oasis Spa
Timeless Beauty Spa
Joyful Spa
Renewed Spirit Spa
Calm Waters Spa
Crystal Clear Spa
Organic Spa
Paradise Found Spa
Oasis of Serenity Spa
Peaceful Escape Spa
The Healing Spa
Green Spa
Natural Bliss Spa
Serene Surroundings Spa
Inner Peace Spa
Sunflower Spa
Absolute Bliss Spa
Ocean Retreat Spa
Relaxation Station Spa
Escape Spa
Pure Harmony Spa
Remember your business name must be 100% unique to your state. You can find out if a spa business name is available in your state by searching through your state's LLC database.
10 Steps After Naming a Spa Business
After you've decided on the name for your spa business, it's time to get everything set up. The following steps will ensure that you hit the ground running and don't face any issues once the business opens its doors.
Develop a Business Plan
A solid business plan provides a roadmap to establish and grow the business. It's an important document since it will include market research, highlight the unique selling point of your business, detail your pricing structure, and expand on your strategies to achieve growth.
Create the business plan first before moving on to the other steps in this process. Ensure that all of the details highlighted above are included. It's not meant to be a rigid document. Your business plan should change and adapt as time goes on but it will continue to serve as the vital roadmap to follow to achieve your goals.
Choose Your Business Structure
Choosing the right business structure is of vital importance. There are different paperwork and tax obligations for each. Most small business owners that open up a spa will typically either opt for the sole proprietorship or the limited liability company structure.
Sole Proprietorship
This unincorporated business entity has a single owner that reports all income and pays taxes on it through their personal return. It's easy and quick to set up. However, since there's no separation between the business and the owner, they take personal liability for business obligations.
General Partnership
Similar to sole proprietorships, general partnerships have multiple owners that share all profits and liabilities of the business. They're also easy and quick to set up. The disadvantage is also similar since all partners remain personally liable for the business obligations.
Limited Partnership
In a limited partnership, a general partner is chosen that manages the business. All of the others are silent partners with no say in the management. This enables multiple owners to pool resources and start a business that's run by a competent operator. The general partner has full personal exposure to the business liability whereas the other partners have their liability limited up to the amount they've invested.
Limited Liability Company (LLC)
Most small business owners opt for the Limited Liability Company structure since it's relatively simple to set up with minimal paperwork requirements. It provides a degree of separation between the owner and the business so personal liability is greatly reduced. LLCs have to be registered with the Secretary of State where they're based. LLCs don't exist in perpetuity and can be dissolved upon the passing or bankruptcy of the owner.
Corporation
Corporations are completely separate business entities and thus provide the maximum liability protection to the shareholders. They're able to buy assets, borrow, enter into contracts, and more in their own capacity. Corporations are also capable of raising funds from investors through the sale of shares. Some of the most strict reporting requirements are applied to corporations. They're more expensive to set up and maintain with considerable paperwork requirements.
Register Your Business
After you've picked the preferred business structure, you need to register it with the relevant departments. For example, if you're setting up an LLC, it needs to be registered with the Secretary of State. This will require you to file some paperwork and pay a nominal fee.
Businesses also have to register with the Internal Revenue Service (IRS) to obtain an Employer Identification Number (EIN) for tax purposes. The process takes a couple of weeks and requires you to send a few documents to the IRS.
Obtain Licenses and Permits
The licensing and permit requirements vary by state and city so it's best to check what the latest requirements are for your location. You can typically expect to obtain a small business license and be required to register with the local business regulatory authority in your area.
Open a Business Bank Account
A separate bank account is necessary when setting up a business. It ensures that your personal finances remain separate and that you always have full visibility into the finances of the business. This will also make things easier come tax season.
You can open a business account at your preferred bank. They'll ask for your business registration documents, your EIN, and your personal identification documents. Most banks will typically open a business bank account that same day.
Look for Funding
Setting up a new spa business can be a costly endeavor. You may already have been putting money aside to launch the business but the amount may not be enough. You'll need to consider raising funds and there are a few ways that you can do that.
You can approach banks and other financial institutions for a loan. There are small business loan programs run by the government as well. Lastly, you may also consider raising investment from friends and family members.
Avail of Business Insurance
You never know when things can go wrong and it's always best to be prepared for any eventuality. Adequate insurance coverage will protect your business against liability claims. Without insurance, you may need to pay out-of-pocket for costly claims and even legal challenges.
Consider general liability business insurance that will provide coverage for most eventualities. You can also discuss further specific insurance options with your coverage provider to ensure the maximum possible protection for your business.
Choose the Best Location
Location can make or break a business. You'll want to choose the best location for your spa business so that it projects an air of luxury and grandeur. It's best to try and strike a balance between choosing the best location and affordability since rent will be one of your biggest recurring costs.
A shabby location isn't going to inspire confidence in customers and they wouldn't be convinced about the quality of the services. A great location with decent footfall will ensure that even people who are otherwise just walking in the area can discover the business and be intrigued enough to step in and take a chance on the business.
Buy the Spa Equipment and Materials
Invest in all of the necessary equipment that you need to provide your services before the grand opening so that you're able to deliver what you claim from day one. It wouldn't give the right impression to customers if they find that some of the advertised services are not available.
The equipment that you'll typically need to launch a spa business includes:
Massage tables
Pedicure chairs
Manicure tables
Towels
Retail shelves
Reception desk
Chairs
Trolleys
Facial steamers
Masks and gloves
Cleaning supplies
Hire Your Massage Therapists and Support Staff
Ensure your business's success by hiring highly skilled massage therapists as their skill set will dictate the quality of service. It's only when customers are completely satisfied with the quality will they become regulars and also recommend your spa to others.
A dedicated support staff will also be required so that the business runs a tight ship. This will include receptionists and cleaners. It's only with a collaborative team effort can the business be run professionally, so be particularly selective during the hiring process.
Market Your Spa Business
There are several different marketing channels that you can leverage to promote your spa business. Consider running local business ads on Google so that whenever people search for spa services in the area, they're shown your business. You can also set up a social media presence on networks like Facebook and Instagram to regularly promote content and run paid ad campaigns to bring in more customers.
It can also be useful to take out advertisements in local newspapers to increase brand visibility. Consider attending industry events to gain more exposure. It's also a great idea to join the local small business owners association to establish yourself as a valued member of the business community.
Relax and Let doola Take Care of Your Bookkeeping
Your entire business is focused on helping your clients relax and forget about stress for a while. You deserve to relax too! doola Bookkeeping frees you from the stress of having to manage the books for your business manually.
From transaction categorization to financial reporting and invoicing, doola makes it easy to professionally manage your books and makes tax season stress-free. All that's left for you to do is focus on taking your business to new heights.
FAQs
What is a good spa name?
A good spa name is short, unique, and memorable. It should be easy for customers to understand and pronounce so that they don't have to think hard about it even when they're recommending your business to someone else.
How do you think of a spa name?
You can think of a unique spa name by focusing on your target market and the range of services provided. Focus on those aspects of the business to create a shortlist of suitable names and pick the one you like the most.
How can I make my spa unique?
There are several ways you can make your spa unique. You can do that either by offering express service options, by offering cost-effective yet high-quality services, and by offering services that few or no other spas in the area currently provide.
Doola's website is for general information purposes only and doesn't provide official law or tax advice. For tax or legal advice we are happy to connect you to a professional in our network! Please see our
terms
and
privacy policy.
Thank you and please don't hesitate to reach out with any questions.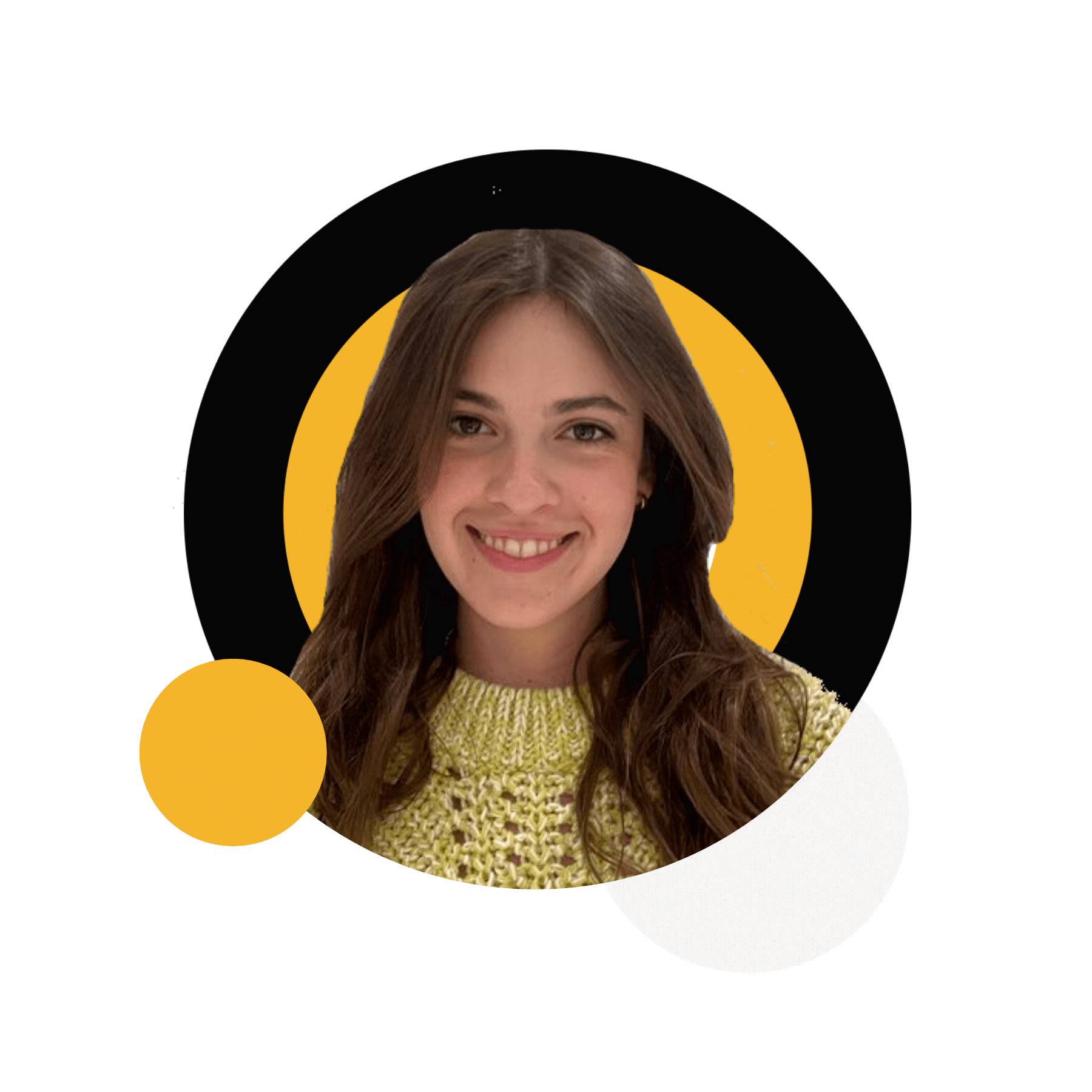 Get doola
We'll form your company, get your EIN, and help you open your business bank account. Get your LLC started in any of the 50 states, including Wyoming or Delaware.