Social Network to Business Network: 14 Reddit Business Ideas
Published on
April 26, 2023
Are you looking for potential business ideas? Look no further than Reddit! This massive online community has thousands of active subreddits covering a variety of topics, making it an ideal platform to brainstorm and discover profitable business ideas. Here are potential Reddit business ideas to get your creative juices flowing. 14 Reddit Business Ideas Starting…
FORM MY COMPANY →
Are you looking for potential business ideas? Look no further than Reddit! This massive online community has thousands of active subreddits covering a variety of topics, making it an ideal platform to brainstorm and discover profitable business ideas. Here are potential Reddit business ideas to get your creative juices flowing.
14 Reddit Business Ideas
Starting a business can be both an exciting and challenging endeavor. Consider your skill set and what skills the market needs at the moment. In the meantime, let's look at these Reddit business ideas for some inspiration. 
1. Launch an E-commerce Business
One online business idea is creating an e-commerce store. By finding a niche market or creating a unique product, you can start an online store and sell products directly to customers. Platforms like Shopify, BigCommerce, and WooCommerce now make it easier than ever to create an online store even without any web development or design experience.
2. Tutoring Business
Tutoring is an excellent option for entrepreneurs who enjoy working with people and have a passion for education. To start a tutoring business, you will need to have a strong understanding of the subject matter you are tutoring, excellent communication skills, and the ability to create a positive learning environment. It is also important to consider the age group you will be tutoring and tailor your teaching methods to meet their needs.
3. Copywriting Business
Copywriters are responsible for creating engaging content for websites, advertisements, and other marketing materials. To start a copywriting business, you will need to have a portfolio of your past work, a website to showcase your skills, and the ability to market your services effectively. To be successful, you will need to have excellent writing skills, the ability to meet deadlines, and a strong work ethic.
4. Graphic Design Business
Graphic designers are responsible for creating visually appealing designs for websites, print materials, logos, and more. To start a graphic design business, you will need to have a strong understanding of design principles, knowledge of design software, and the ability to communicate with clients effectively. It is essential to have a solid portfolio of your past work and to be able to market your services to potential clients.
5. Social Media Management Business
Business owners often struggle to keep up with the latest trends, algorithm changes, and content creation. This is where social media management services come in. Social media management companies work with businesses to create a customized social media strategy that aligns with the company's goals and objectives. These companies help businesses increase their social media presence, drive more traffic to their websites, and generate leads and sales.
6. Sell Online Courses
Many individuals possess specialized knowledge in a particular field, and online courses offer a platform to monetize such knowledge. With an online course, an individual can provide valuable insight and training, and receive compensation for their expertise.
7. Start a Fitness Business
Another online business idea is starting a fitness business. With the recent trend of health and wellness, there is an increase in demand for online fitness programs. Owning a fitness business allows individuals to leverage their fitness knowledge to launch and promote their own training programs, workout videos, or nutrition plans. With access to social media platforms, online advertising, and search engine marketing tools, there are numerous opportunities to market a fitness business.
8. Digital Ads Consultant
As online consumers continue to increase, businesses are looking to digital ad consultants to increase their online presence. Digital ad consultants are individuals who work with businesses to develop social media campaigns, create ad content, and develop Search Engine Optimization (SEO) strategies.
9. Web Design Business 
With the advent of online commerce, businesses need to have an online presence to remain competitive in the market. As a result, the demand for web designers is consistently increasing. Web design businesses offer a wide range of services, from developing and designing websites to providing technical support and hosting.
10. Travel Consultant
With the rise of affordable air travel and the growth of the tourism industry, the demand for traveling has increased exponentially in recent years. Capitalizing on this booming trend, several travel consultant businesses have sprouted. Travel consultants offer customized travel packages to clients, plan their itineraries, secure the best deals, and provide valuable travel tips. This business model caters to anything from budget to luxury travel depending on the target market.
11. Affiliate Marketing
As an affiliate marketer, you can promote and sell other companies' products on your website or social media platforms, and receive a commission on each sale made through your referral. Affiliate marketing requires minimal capital, and you can start earning money instantly with the right marketing strategies. However, you may need to have a large enough following to capitalize on this opportunity. 
12. Email Marketing Service
With almost everyone using email, there are many opportunities for entrepreneurs to create targeted email campaigns, communicate with their customers and build their brands. Businesses can hire an email marketing service provider to manage their campaigns or start their own email marketing service.
13. Virtual Assistant
As more entrepreneurs and small business owners look to outsource administrative and non-core business tasks, starting a virtual assistant business is a great way to offer those services. Virtual assistants can offer a range of services such as managing emails, scheduling appointments, managing social media accounts, and much more.
14. Content Creation
The demand for compelling and persuasive content is growing, and more businesses are outsourcing content creation to professional content writers, editors, and creators. Starting a content creation business can be a great way to capitalize on this growing demand and offer high-quality content to businesses. By leveraging your writing skills, creativity, and a strong online presence, content creators can offer an array of services such as blog post writing, social media content creation, video production, etc.
How to Turn Your Reddit Business Idea Into Reality
Turning your business idea into reality can be an exciting yet challenging task. Anyone can have a great idea, but taking that idea from concept to execution requires careful planning. Here are steps to take to turn your business idea into reality.
1. Determine Your Target Audience and Research Your Market
It's a good idea to conduct thorough research on your business idea to ensure that it is viable. Determine your target audience and the potential demand for your product or service. Understanding your target audience's needs, desires, and pain points is critical if you want to create a successful business. Also, research your competitors to gain insights into their pricing strategies, marketing techniques, and customer acquisition methods.
2. Develop a Business Plan
Once you have a clear understanding of your audience and market, create a business plan that outlines your goals, strategies, and financial projections. This way, you'll be able to identify the resources you'll need to succeed, as well as potential challenges and opportunities. A solid business plan is essential for securing funding and attracting investors.
3. Launch Your Business
At this point, you'll want to develop your brand identity, including your company name, logo, and messaging. Create a user-friendly website and invest in marketing efforts such as social media advertising, email marketing campaigns, and attending industry events.
4. Choose Your Business Structure
When starting a business, one of the key decisions you'll need to make is the type of structure you want for your company. This will determine how your business will be taxed, the level of legal protection you'll get, and the way you'll be able to manage the business.
Sole Proprietorship
Sole proprietorship is the most basic business structure and is well suited to small businesses with a single owner. In a sole proprietorship, you are the only owner of the business and have complete control over its operation. It is easy and inexpensive to set up, and tax returns are simple to file. However, the downside to a sole proprietorship is that all personal assets could be at risk if the business runs into financial difficulties.
Limited Liability Company (LLC)
An LLC offers more protection for your personal assets and is a common choice for small businesses. It protects its members' personal assets and provides flexibility in how the business is managed. Members of an LLC are considered self-employed and are responsible for paying their own taxes.
Partnership
Partnerships are a popular business structure for entrepreneurs who want to team up with one or more partners. They are typically easier and less expensive to set up than a corporation and offer many benefits, including shared profits and liabilities. In a partnership, each partner contributes to the business in some way, whether through capital investment, expertise, or labor. Since each partner has a stake in the business, they share equally in the profits and losses, making it easier to manage risks and responsibilities.
Corporation
A corporation is a legal entity that is separate from the individuals who own or run the business. It is owned by shareholders who invest in the corporation by purchasing shares of stock. This type of business entity has several advantages, including limited liability protection for the shareholders. This means that the personal assets of the shareholders are protected if the corporation is sued or goes bankrupt.
5. Register Your Business
The process of registering a business can vary depending on the type of business and the location where it will be operated. Generally, the first step is to register your business name with the relevant government agency. This ensures no one else uses your business name and helps establish your brand identity.
Next, you need to apply for any necessary permits or licenses required by your industry or location. This may include obtaining a local business license, state tax registration, and federal tax identification number.
6. Open a Business Bank Account
To open a business bank account, you'll need to provide the company's registration documents and a valid business address. Depending on the requirements, you may also be asked to file an Employer Identification Number (EIN) with the Internal Revenue Service (IRS) to establish the company's unique identity. Solo business owners can use their social security number as an identifier.
7. Market Your Business 
An effective marketing strategy should also include building a strong brand identity, promoting your products and services through various channels, and fostering a positive reputation online.
Social media is a powerful tool that can significantly help with marketing your business. Platforms like Facebook, Twitter, and Instagram offer a wide range of options to showcase your brand, connect with your audience, and promote your products or services. Additionally, investing in Search Engine Optimization (SEO) can also help you improve your online visibility and increase your website traffic.
Starting Your Business Can Be a Rewarding Venture
From e-commerce to content creation, there are endless possibilities to explore. By following the steps outlined in this blog post, you can set yourself up for success and turn your business dreams into reality.
For further guidance or resources, turn to doola, where you can easily form your business and access the tools and support needed to help it grow. Don't hesitate to take the first step towards your entrepreneurial journey – the world is waiting for your unique vision and voice!
FAQs
How do I promote my business on Reddit without coming across as spammy?
The key to promoting your business on Reddit is to provide value to the community first. This can be done by answering questions related to your industry, sharing helpful information, and participating in discussions. Once you have built a relationship with the community, you can then share information about your business in a genuine and non-intrusive way.
Are there any rules I need to follow when promoting my business on Reddit?
Yes, Reddit has strict guidelines regarding self-promotion. Be sure to read and follow these guidelines to avoid being banned or negatively affecting your reputation on the platform.
How do I find the right subreddits to promote my business?
Use the Reddit search function or Google to search for relevant subreddits. Make sure to read the rules and guidelines of each subreddit before posting or promoting your business.
Can Reddit help me validate my business idea?
Yes, Reddit can be a great place to get feedback on your business idea and validate it with your target audience. You can post in relevant subreddits and ask for feedback or conduct market research.
Doola's website is for general information purposes only and doesn't provide official law or tax advice. For tax or legal advice we are happy to connect you to a professional in our network! Please see our
terms
and
privacy policy.
Thank you and please don't hesitate to reach out with any questions.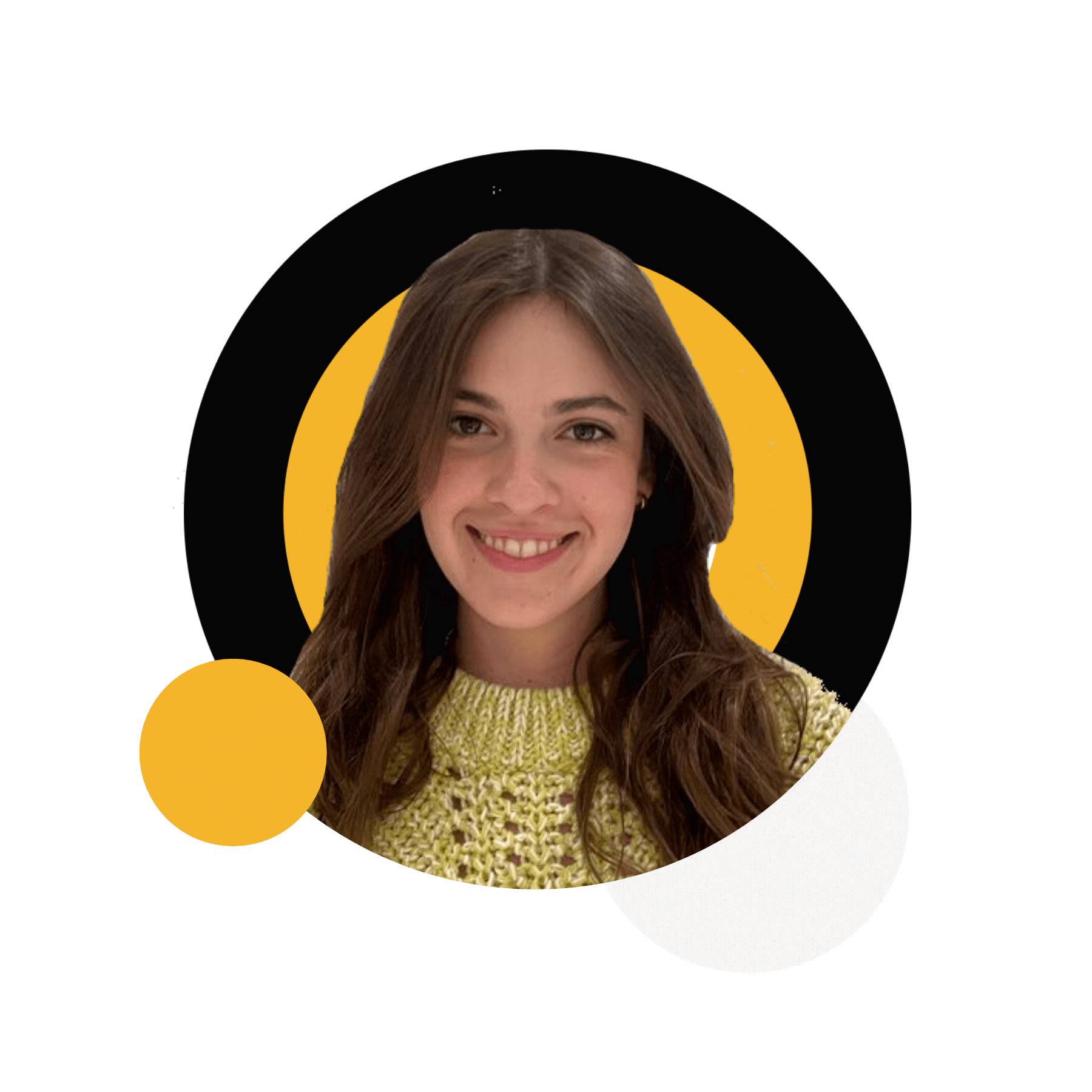 Get doola
We'll form your company, get your EIN, and help you open your business bank account. Get your LLC started in any of the 50 states, including Wyoming or Delaware.