Name Ideas for a Fashion Brand
Published on
April 13, 2023
Naming a fashion brand is no small feat – it's like naming a child, but without diapers and sleepless nights (hopefully). Luckily, this article has got you covered with some amazing name ideas that will make your fashion brand stand out from the crowd. Once you've found the perfect name, we'll also guide you on…
FORM MY COMPANY →
Naming a fashion brand is no small feat – it's like naming a child, but without diapers and sleepless nights (hopefully). Luckily, this article has got you covered with some amazing name ideas that will make your fashion brand stand out from the crowd. Once you've found the perfect name, we'll also guide you on what to do next to bring your fashion brand to life.
Importance of a Fashion Brand Name
The name of your fashion brand is like the icing on the cake – it can make or break your brand's image. A quality name not only sounds good, but it represents your brand and attracts customers. Take Prada, for example. Its name exudes high-end fashion, and the clothing matches the name. So, when coming up with a name, think about the style of your clothing and make sure the name matches. Avoid cheesy or hokey names that don't match your brand, and choose a name that resonates with your target audience.
Tips for Choosing the Perfect Fashion Brand Name
Here are 5 tips for coming up with the perfect fashion brand name:
Be Punny: Don't be afraid to use wordplay or puns to make your brand name stand out from the crowd. For example, a denim brand could be called "Jeanius" or a sustainable fashion line could be "Eco-Chic-a-Boom".
Keep It Short and Sweet: A catchy and memorable name that is easy to pronounce and spell will make it easier for customers to remember and search for your brand. Think "Zara", "Nike", or "H&M".
Be Inspired by Your Brand's Personality: Consider the tone, style, and values of your brand and let that guide your naming decisions. If your brand is all about fun and creativity, you could choose a name like "Funky Threads".
Get Creative: Don't be afraid to get a little wild with it. The most successful fashion brands have unique, memorable names that set them apart from the competition. Take a cue from LuLu Lemon or Anthropologie – names that don't always make sense but still work.
Find inspiration in unexpected places. Look for inspiration in things that are completely unrelated to fashion, like your favorite food or your childhood pet. Who knows, maybe the perfect name for your brand is "Sushi Style" or "Fluffy Fashion"! Just make sure it's still catchy and memorable.
Remember, a great name is only the first step. Once you've selected the perfect name, make sure to protect it with a trademark and build a strong brand identity around it.
25 Ideas for Fashion Brand Names
Here are 25 creative fashion names sure to catch the eye and capture the imagination.
Sock It to Me
Chic Happens
Shimmer and Sass
Trendy Tangles
The Denim Darling
Bow Tie Brigade
Classy Couture
Polished Plaids
Thrift to Kill
Haute on the Block
Stylish Shenanigans
Whimsy Wardrobe
Razzle Dazzle Threads
Fancy Frenzy
The Velvet Vixen
Dapper Duds
Gatsby Glam
Threads of Fate
Haute Hues
Dress to Impress
Vintage Vogue
Suited Up Style
Sartorial Splendor
Posh Pals
Mod Maven
How to Start Your Fashion Brand
Once you've got a name, the real work begins. There are many others factors to consider, from designing your clothing line to marketing and branding. 
Develop a Business Plan
Creating a well-thought-out business plan is crucial to the success of your fashion brand. As a new business owner, take some time to develop a plan that is unique to your brand's vision and goals.
Start by outlining what you want to achieve, identifying your target audience, researching your competitors to see what they offer, and developing a marketing and sales strategy. Continuously review and adjust your plan as your brand grows and changes. Remember, a strong and adaptable business plan can be a powerful tool in helping you achieve success in the competitive world of fashion.
Choose Your Business Structure
As a fashion brand just starting, one of the first decisions you'll need to make is choosing the right business structure. Here are some entity options to consider:
Sole Proprietorship
A sole proprietorship is the simplest and most common form of business structure. As the sole owner of the business, you have complete control over all decision-making and profits. However, you're also personally liable for any debts or legal issues that may arise. 
General Partnership
A general partnership is similar to a sole proprietorship, but it has two or more owners. Each partner shares in the business's profits and losses, and each partner is personally liable for the partnership's debts and legal issues.
Limited Partnership
A limited partnership is a partnership that includes both general partners and limited partners. General partners have control over the day-to-day operations of the business, while limited partners contribute financially but have no control over decision-making. Limited partners also have limited liability for the partnership's debts and legal issues.
Limited Liability Company
A Limited Liability Company (LLC) is a hybrid business structure that combines the benefits of a corporation and a partnership. LLC owners, known as members, have limited liability for the company's debts and legal issues, and the company's profits and losses are passed through to the member's personal tax returns.
Corporation
A corporation is a separate legal entity from its owners, meaning that the company can enter into contracts and conduct business on its behalf. Shareholders own the corporation and elect a board of directors to make decisions on behalf of the company. Corporations offer limited liability protection for shareholders, but the process of forming and maintaining a corporation can be complex and costly.
Register Your Business
When you're ready to register your fashion brand, the process will depend on your location and the type of business structure you've chosen. Typically, you'll need to visit your local government's business registration office or website to complete the necessary paperwork and provide details about your business, such as your brand name and address. You may also need to obtain a tax ID number from the Internal Revenue Service (IRS) to file taxes for your business. Research the specific registration requirements for your location and business type to ensure compliance with all regulations.
Get Licenses and Permits
If you plan to sell online, you will need to register for an e-commerce license and obtain a sales tax permit if you plan to sell to customers in multiple states.
If you plan to open a physical boutique, you will need to obtain a retail license and a certificate of occupancy for your physical location. Be sure to research the specific requirements for your location and industry to ensure compliance with all regulations.
Keep in mind, it may require more work to run an e-commerce shop as you will need to obtain additional permits and licenses compared to a physical location.
Open a Business Bank Account
Having a business bank account is recommended for a variety of reasons.
It helps to keep your personal and business finances separate, making it easier to manage and track your expenses and income
Many financial institutions offer special business banking services and perks, such as merchant services, business credit cards, and loans, that are not available with personal accounts
Having a business bank account demonstrates that you are a legitimate and professional entity
Opening a business bank account is a straightforward process that can be done in a few simple steps:
Choose a Bank or Credit Union: Research different financial institutions to find the one that best fits your business needs
Gather Necessary Documents: You'll typically need to provide your business's articles of incorporation, a tax identification number (such as an Employer Identification Number (EIN) or Social Security Number), and any relevant business licenses
Schedule an Appointment: Contact the bank to schedule an appointment to open your account
Attend the Appointment: Bring your necessary documents and meet with a representative at the bank to open your account
Fund the Account: Make an initial deposit to fund the account
Set Up Online Banking: Take advantage of online banking to manage your account easily from your computer or mobile device
Get Business Insurance
Business insurance is an essential investment for any fashion brand, as it protects a range of potential risks that could otherwise lead to financial losses or even the closure of the business. There are several different types of insurance that a fashion brand should consider, depending on the nature of the business and the risks it faces.
One of the most important types of insurance for a fashion brand is general liability insurance. This covers the brand against claims of bodily injury or property damage that may arise from accidents on the premises or as a result of the brand's products. If a customer trips and falls in the brand's store or showroom, general liability insurance would cover any resulting medical expenses and legal fees.
Product liability insurance covers the brand against claims of injury or property damage resulting from the product or clothing. This is important for fashion brands since many of their products may come into close contact with the skin or be worn on the body, increasing the risk of injury or allergic reactions.
You may also want to consider other forms of coverage such as property insurance, which protects against damage to the brand's physical assets such as its buildings, equipment, and inventory. Business interruption insurance is another important consideration, as it provides coverage for lost income and expenses if the business is forced to close temporarily due to a covered event such as a fire or natural disaster.
Promote Your Fashion Brand
If you want to promote your fashion brand, social media is your best bet. You can use popular platforms like Instagram, TikTok, and Facebook to post pictures of your latest collections and interact with your followers. Be sure to keep them engaged with interesting content regularly.
Another option is to connect with bloggers and influencers who cater to the same audience as you and offer them free products or pay them to promote your brand to their followers. This can help more people discover your brand and give you more visibility.
Having a good website with SEO (Search Engine Optimization) is crucial for any business in today's digital age. Your website is essentially your online storefront, and it's often the first point of contact between you and potential customers. A well-designed website with good SEO can help you rank higher on search engine results pages, which means more visibility and more potential customers for your business.
When it comes to finding a website designer, there are several options available. You can hire a freelance website designer or a web design agency. Freelance designers can be found on platforms like Upwork or Freelancer, where you can browse through portfolios and reviews from past clients. Web design agencies can be found with a quick Google search or through referrals from other businesses in your network.
Good Bookkeeping Never Goes Out of Style
Naming your fashion brand is like picking out the perfect accessory to complete an outfit. It may take some trial and error, but once you find the right one, it'll tie everything together. And just like you wouldn't leave the house without a purse or a wallet, you shouldn't run your business without proper financial management. That's where doola comes in – they can help you keep track of your finances and make sure everything is in tip-top shape. So go ahead, name that brand, and let doola take care of the rest!
FAQs
What is a catchy fashion brand name?
A catchy fashion brand name is memorable and attention-grabbing, often using wordplay or creative language to stand out from competitors. 
Is a unique fashion brand name better?
A unique fashion brand name can be better in some ways because it helps the brand stand out and differentiate itself from competitors. A unique name can also be more memorable and easier for customers to recognize and remember.
How do you create a unique fashion brand name?
To create a unique fashion brand name, it's important to consider the brand's values, target audience, and overall aesthetic. Some methods for generating ideas include brainstorming with a team, conducting market research, using online name generators, and experimenting with different word combinations and variations.
Doola's website is for general information purposes only and doesn't provide official law or tax advice. For tax or legal advice we are happy to connect you to a professional in our network! Please see our
terms
and
privacy policy.
Thank you and please don't hesitate to reach out with any questions.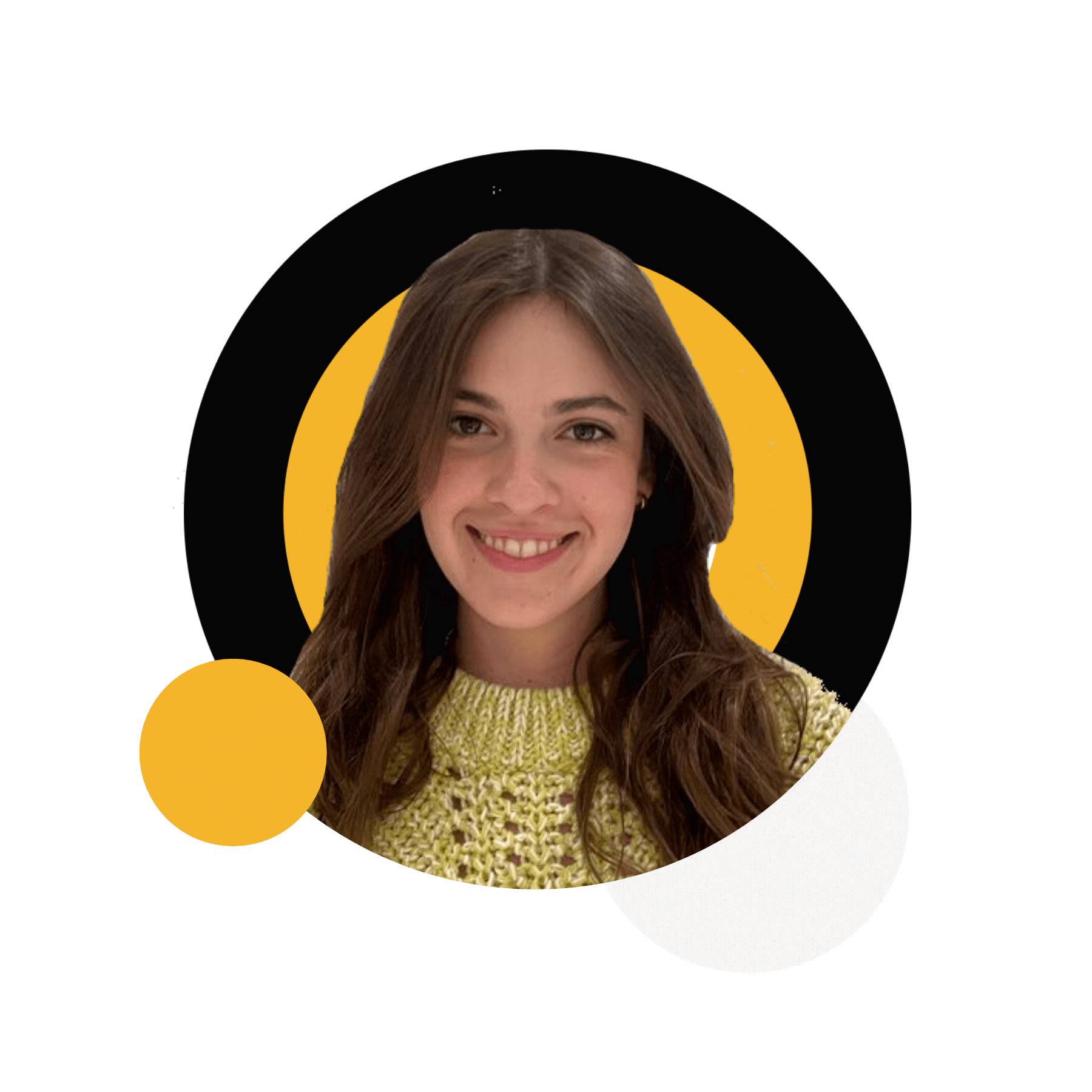 Get doola
We'll form your company, get your EIN, and help you open your business bank account. Get your LLC started in any of the 50 states, including Wyoming or Delaware.