Business Name Ideas for Crafts
Published on
April 12, 2023
Are you thinking about starting a craft business but having trouble coming up with a name that will catch people's attention? Look no further! This article provides a comprehensive list of creative and memorable business names for your craft business. From witty names like "Crafty Crusaders" to descriptive names like "Handmade Haven," you are sure…
FORM MY COMPANY →
Are you thinking about starting a craft business but having trouble coming up with a name that will catch people's attention?
Look no further! This article provides a comprehensive list of creative and memorable business names for your craft business.
From witty names like "Crafty Crusaders" to descriptive names like "Handmade Haven," you are sure to find a name that fits your brand and helps you stand out in a crowded market.
Don't let a lack of inspiration stop you from starting your dream business — check out this article and start crafting!
Importance of a Craft Business Name
Choosing the right name for your craft business is critical because it will help you create a unique and memorable brand that resonates with your target audience. It can also be an effective marketing tool that creates buzz and word of mouth for your business.
In addition, a memorable business name is essential for a strong online presence, as it will help you set up a domain name, social media handles, and email addresses that are consistent with your brand.
What Makes a Great Craft Business Name
A great craft business name should have several key characteristics that help it stand out and represent your business effectively.
Let's take a closer look at each of these characteristics:
Represents Your Business: A good business name should accurately represent your brand values, mission, and vision. It should be a reflection of what your business stands for and what you offer to your customers. For example, if your craft business specializes in handmade pottery, your name should reflect that.
Creative, Distinctive, and Unique: Your business name should be creative and distinctive to help you stand out from your competitors. A unique name can make it easier for customers to remember you and can help create a strong brand identity. Puns, alliteration, and other wordplay techniques can be effective ways to create a memorable name.
Easy to Spell and Remember: Avoid using complex or confusing words that may be difficult for customers to remember or spell correctly. A simple, straightforward name can be more effective in creating a lasting impression on customers.
By choosing a name that reflects your brand identity and stands out from the competition, you can create a strong brand image that resonates with your target audience.
Tips for Choosing a Craft Business Name
The points mentioned above may be helpful but If you're struggling to come up with a name for your craft business, here are some helpful tips to consider:
Determine the Types of Handmade Products to Sell: Your business name should accurately represent the types of handmade products you create. For example, if you specialize in handmade jewelry, your business name could include the word "Bijoux" or "Jewelry."
Customers Can Identify Your Craft Products: Your business name should give customers an idea of what your craft products are all about. It should be able to attract your target audience and create a connection with them.
Review Business Name Lists: Look up lists of craft business names online to gather inspiration and ideas. You can take inspiration from other businesses but avoid copying their names directly.
Use Acronyms In Your Business Name: Consider using acronyms of your business or catchy phrases to create a unique and memorable name that stands out from the crowd.
Experiment With Wordplay and Funny Puns: Wordplay and puns can be an effective way to create a fun and memorable business name. This is especially effective for businesses that have a lighthearted or humorous brand identity.
Search Domain Availability: Once you have a few business name options, search for their domain availability. This can also assist in narrowing down name options when your ideas aren't available for use.
25 Craft Business Name Ideas
To give you some inspiration, here are 25 examples of craft business names.
Artisan Avenue
Handmade Haven
Creative Collective
Crafty Crusaders
The Crafty Cottage
Artisanal Attic
Handcrafted Homestead
The Artful Abode
The Crafty Connoisseur
Handmade House
Artisanal Alchemy
Creative Cove
The Handmade Hideaway
The Crafty Workshop
Artisan Alley
Handmade Hues
Crafty Creations
The Artisan's Den
WoodWorkersToys
Crafted Co.
The Creative Connection
Artisan's Attire
Handmade Home Co.
Crafted Creativity
The Artful Avenue
Coming up with a name you're satisfied with can be frustrating, so try not to force it and remember to have fun with it.
For more inspiration on how to come up with a business name, here's an article with 200+ unique business names to help inspire yours.  
How to Start Your Craft Business
Once you decide on a business name, let's delve into the details of how to start your craft business!
Write a Business Plan
The first step to starting your craft business is to develop a business plan. This will help you solidify your ideas and provide a legitimate document to demonstrate your commitment to your business.
Key components to include in a business plan:
Executive Summary: A brief overview of your business plan, including your business idea, target market, competition, and financial projections
Company Description: A detailed description of your business, including your products or services, target market, location, and organizational structure
Market Analysis: An analysis of your target market, including demographics, competition, and trends
Marketing and Sales Strategy: A plan for how you will market and sell your products or services, including pricing, promotion, distribution, and sales channels
Product or Service Line: A description of your products or services, including their features, benefits, and unique selling points
Financial Projections: A detailed financial plan that includes projected income statements, balance sheets, and cash flow statements
Management Team: An overview of your management team, including their skills, experience, and responsibilities
Operations Plan: A plan for how you will manage the day-to-day operations of your business, including manufacturing, logistics, and customer service
Risk Assessment: An analysis of the potential risks and challenges that your business may face and how you plan to mitigate them
Appendix: Additional information that supports your business plan, such as resumes of key team members, market research data, and legal documents
For further information, check out this article to learn more about how to create a business plan.
Decide on Your Business Structure
Once you have created a business plan, you need to decide on the structure of your business entity. The legal structure you choose will affect how you operate your business, pay taxes, and protect your personal assets.
Here are some common business structures and their advantages and disadvantages:
Sole Proprietorship
When an individual is the sole owner and operator of a business, it is referred to as a sole proprietorship. This business structure is known for its ease of management and has fewer regulatory obligations than other business entities. However, the major disadvantage is that the owner bears complete liability for all business debts and legal problems, thus putting their personal assets at risk.
General Partnership
A general partnership is a type of business structure where two or more individuals jointly own and operate a business. This structure offers a simple and convenient way to start a business with minimal regulatory requirements. However, it also has some significant downsides, such as the potential for conflicts among partners and the fact that all partners assume unlimited liability for business debts. To minimize these risks, partners need to have a detailed and clear agreement in place that outlines each partner's responsibilities, rights, and obligations and helps to ensure a prosperous partnership.
Limited Partnership
A limited partnership is a business structure that involves both general and limited partners. This structure allows outside investors to provide capital without having control over the business. While this provides the advantage of capital infusion, the presence of multiple partners can lead to potential disputes. Additionally, the need for formal agreements and arrangements can make the structure more complicated than a sole proprietorship or general partnership.
Limited Liability Company (LLC)
A Limited Liability Company (LLC) blends elements of a corporation and partnership. LLC members enjoy the same level of liability protection as a corporation while also maintaining the tax benefits and flexibility of a partnership. This structure has many advantages, including personal asset protection and tax flexibility. However, setting up and managing an LLC can involve more regulations and formalities compared to a sole proprietorship or general partnership. Additionally, transferring LLC ownership can be challenging, and the number of members may be limited by regulations.
Corporation
A corporation is a distinct legal entity that provides several benefits, including limited liability protection, the ability to raise capital, and easy transfer of ownership. Corporations do come with some drawbacks, such as double taxation of profits, a formal organizational structure, and additional regulations and compliance requirements. Establishing and managing a corporation can also be more expensive and time-consuming than other business structures.
Register Your Business
Registering a business typically involves filing the necessary paperwork with the state or local government to establish your business as a legal entity.
The process may include registering your business name, obtaining a tax identification number, and applying for any necessary permits and licenses.
The requirements and procedures for registering a business vary depending on the type of business structure and the location.
It is important to research and follow the policies and regulations in your area to ensure that your business is legally established and complies with all applicable laws and regulations.
Obtain Licenses and Permits
Depending on the type of craft business you plan to pursue, the types of licenses and permits are subject to change.
The process typically involves researching the regulations and requirements for your industry and location, completing the necessary applications, and submitting them to the appropriate agencies.
The type of license or permit can also determine any additional steps such as inspections or fees that may be required.
You should be mindful that you have all necessary licenses and permits before starting your business to avoid legal and financial consequences.
Open a Business Bank Account
Opening a business bank account is essential for managing your finances and for legal protection. It simplifies your bookkeeping and establishes credibility with customers and vendors.
The process involves choosing a bank that meets your business needs and gathering the required documents. This can include your business registration, tax identification number, and any additional documents.
Some banks may also require additional information, such as a business plan or financial statements to further clarify the legitimacy of your business.
Avail of Business Insurance
Business insurance is crucial for protecting your company from financial losses caused by unexpected events like accidents, natural disasters, and lawsuits.
Not only will this help protect your business finances, but it will give you peace of mind in knowing that if something were to happen — that your legal liabilities would be mitigated.
When shopping for business insurance, you will need to learn about the different types of policies, evaluate your business risks, and compare different insurance providers.
If you're unsure where to begin, an insurance agent or broker can help you navigate the process and find the best coverage options for your business needs.
Available insurance options for small businesses include:
General liability insurance
Property insurance
Business interruption insurance
Workers' compensation insurance
Professional liability insurance
Cyber insurance
Promote and Advertise Your Craft Business
To be successful with your craft business, promoting your products is a must.
Many are skeptical about this because they shy away from advertising their product, but if no one knows that your product exists, how will they know where to buy it?
That said, here are some effective ways to promote and advertise your craft business:
Create and Optimize a Website: A website is an essential tool for promoting your business online. Make sure to optimize it for search engines and include clear and compelling content that showcases your products and services.
SEO or PPC Advertising: Search engine optimization (SEO) and pay-per-click (PPC) advertising are effective ways to drive traffic to your website and increase your online visibility. You can hire an SEO professional or use online tools to optimize your website for search engines or run targeted PPC ads on platforms like Google AdWords or Facebook Ads.
Create Social Media Accounts: You may have seen some videos of people drawing, cooking, or creating their content with a timelapse on social media. That's because people love it! Social media platforms like Facebook, Instagram, and Pinterest are great channels for promoting your business and showcasing your products. Make sure to post regularly, engage with your followers, and research the best practices for utilizing the platforms you choose.
Attend Events: Participating in craft fairs, trade shows, and other events are great ways to network, meet potential customers, and showcase your products. Be sure to have business cards and promotional materials on hand.
Email Marketing: Email marketing is a great option to start your promotional efforts, especially if you already have a list of emails. It's effective because your content goes directly to someone's inbox — and it's considered one of the best marketing strategies that produce real results. You can send regular emails to your subscribers to promote your products, offer discounts or special deals, and connect them with your brand.
Collaborations and Partnerships: Partnering with other businesses, influencers, or bloggers in your industry can help you reach a wider audience and drive more traffic to your website or social media channels.
The Final Touches
Starting a craft business requires careful planning and decision-making, and managing your finances is essential for long-term success.
doola's bookkeeping services can help you streamline your business finances, saving you time and money so you can focus on growing your business.
When you outsource your accounting to us, you'll have more time to do what you do best — make and sell your handmade products.
Contact us today to learn more about our accounting services and how we can help your business stay organized and legally compliant.
FAQs
What should I name my craft business?
You can virtually name your craft business anything you want but is recommended that you follow some of the steps mentioned in this article to give you an upper hand to help your business succeed. 
What are fancy names for crafts?
Fancy names for a craft business can vary based on the type of craft and the creativity of the business owner. Some examples may include "artisanal creations," "bespoke designs," "creative confections," or "artistic expressions."
How do I brand my craft business?
You can brand your business by developing strong marketing strategies and presenting an authentic product that's unique to your personality. 
Doola's website is for general information purposes only and doesn't provide official law or tax advice. For tax or legal advice we are happy to connect you to a professional in our network! Please see our
terms
and
privacy policy.
Thank you and please don't hesitate to reach out with any questions.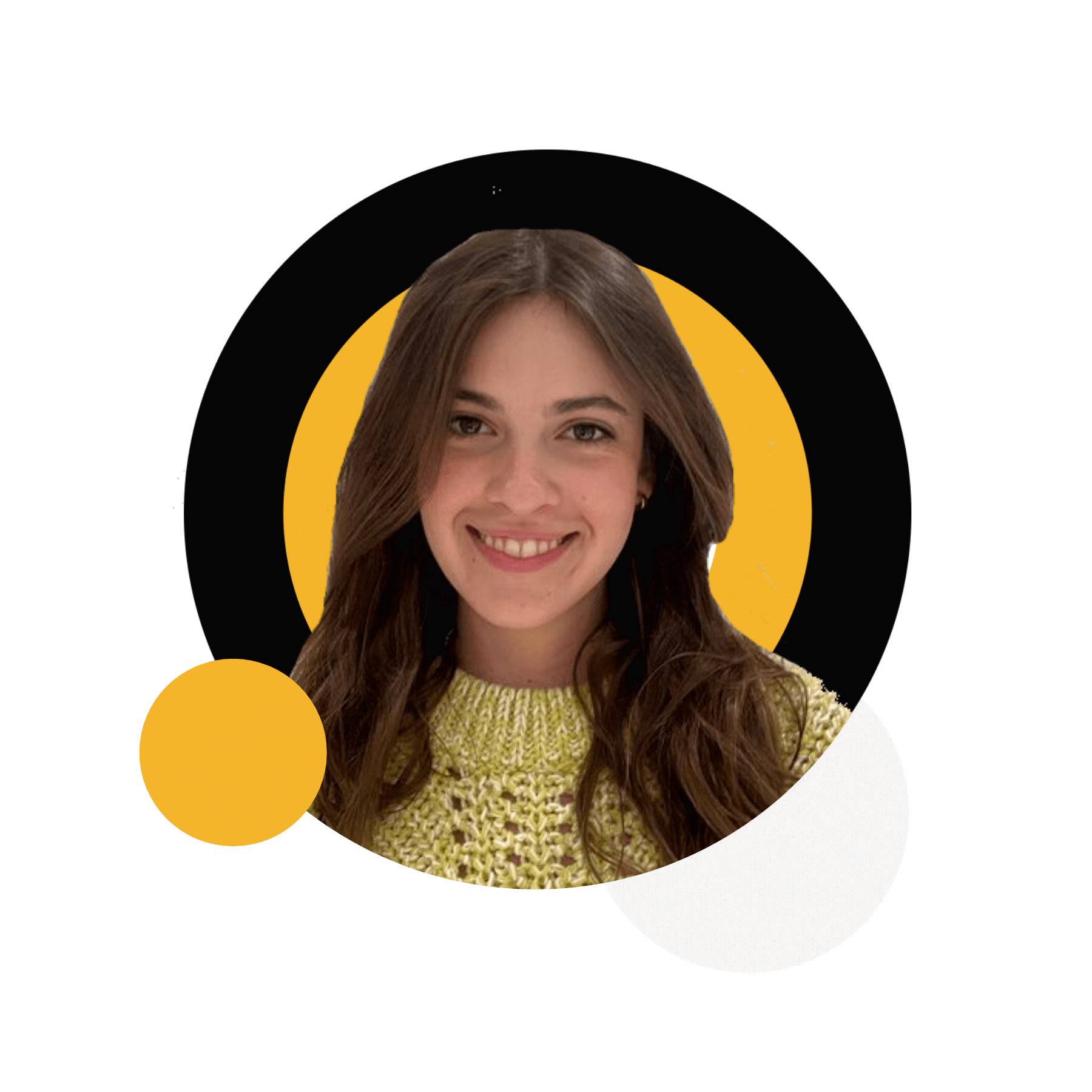 Get doola
We'll form your company, get your EIN, and help you open your business bank account. Get your LLC started in any of the 50 states, including Wyoming or Delaware.